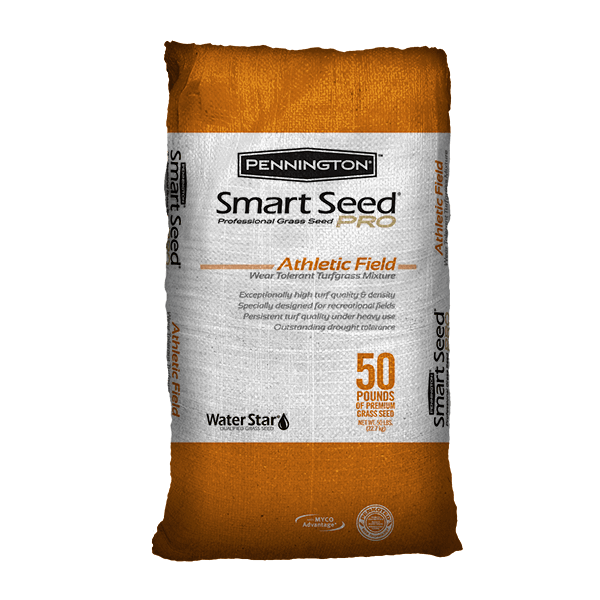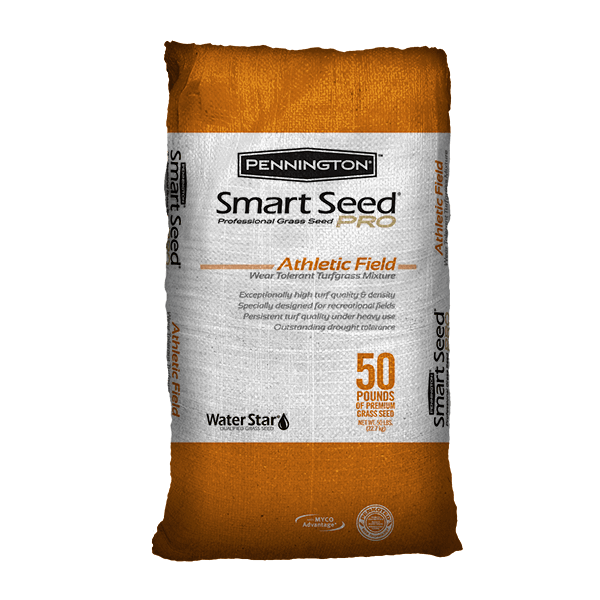 Smart Seed Pro Athletic Field Mix
The Smart Seed Pro Athletic Field Mixture is a seed mixture of Water Star Qualified cultivars such as PENN RK4, Rebel Xtreme, and PENN ATF1258 TTTFs; plus Soprano PRG and Ridgeline KBG. The seed is treated with Myco Advantage and Penkoted for long term sustainability with quicker establishment. This mix is designed to provide a durable playing surface for high-use park settings, a wide-range of landscape settings, and home lawns. The Smart Seed Pro Athletic Field Mixture will tolerate extended periods of high temperatures and periods of drought with remarkable color retention.
Characteristics of the mix:
Outstanding performance under low fertility and poor soil conditions
Improved resistance to Brown Patch, Dollar Spot, and Leaf Spot
Persistence under high heat & drought conditions
Good frost tolerance and winter hardiness


Type: Cool season mixture for wide adaptability
Planting Rate: Permanent Turf, Athletic Fields, Home Lawns, & Roughs: 5-10 lbs/1000 sq ft (2-5 kgs/100 sq meters)
Recommended Uses
Golf Courses (Roughs)
Park Settings
Home Lawns
Athletic Fields
Sod Farms
Zones: 2, 3, 4, 5, 6, 7, 8, 9, 10 (may not be adaptable to all areas within each climatic zone)
Lime soil to 6.0-7.0 pH & follow soil test recommendations for fertilization. Under ideal conditions, germination begins in 6 days. Full germination may take up to 14 days.
Subject to germination timing, first mowing may begin at 21 days after sowing.