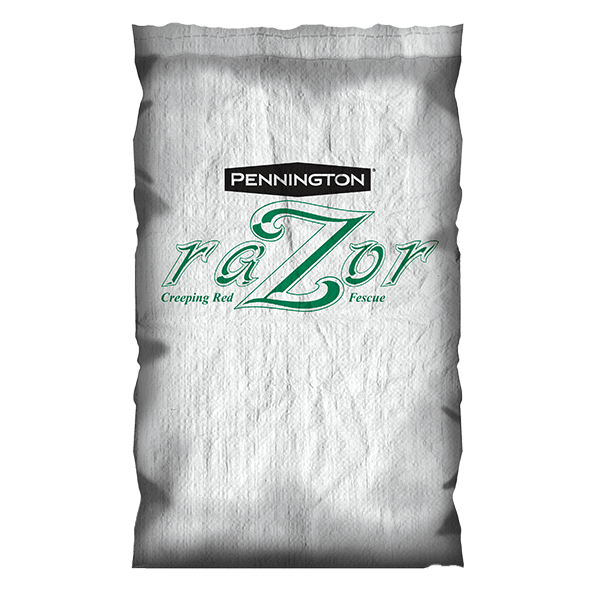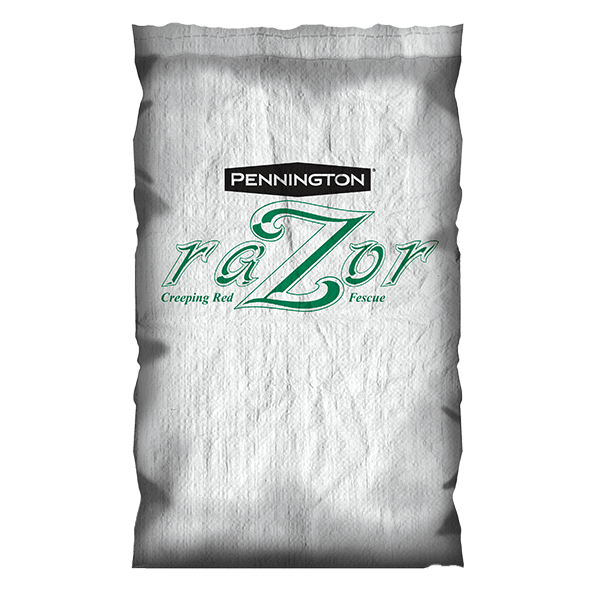 raZor Fescue
raZor Strong Creeping Red Fescue is an excellent shade tolerant, fine textured turf with a dark green color. It is a superior choice for home lawns, parks, landscape areas, athletic fields and golf courses.
Characteristics:
Finer turf quality than Flyer
Increased stress and heat tolerance
Excellent tolerance to heavily shaded areas
Creates excellent permanent turf that thrives in shady, cool, damp areas
Recommended Use:
Home lawns
Parks
Landscape areas
Athletic fields
Golf courses
Establishment & Maintenance:
Recommendations vary according to location and season.
Under ideal conditions, the first mowing should be required in 25-30 days. Cooler or hotter weather will require a longer period of time for the first mowing.
Limited use is recommended for the first 30 days after seeding.
Seeding Rates:
Used alone, raZor requires a seeding rate of 5 lbs. per 1,000 square feet.
When used as part of a blend, the required rate is 3 lbs. per 1,000 square feet.
Germination begins in approximately 9 to 14 days.
Climatic Zones: 1,2,3,4,5,6,7,8