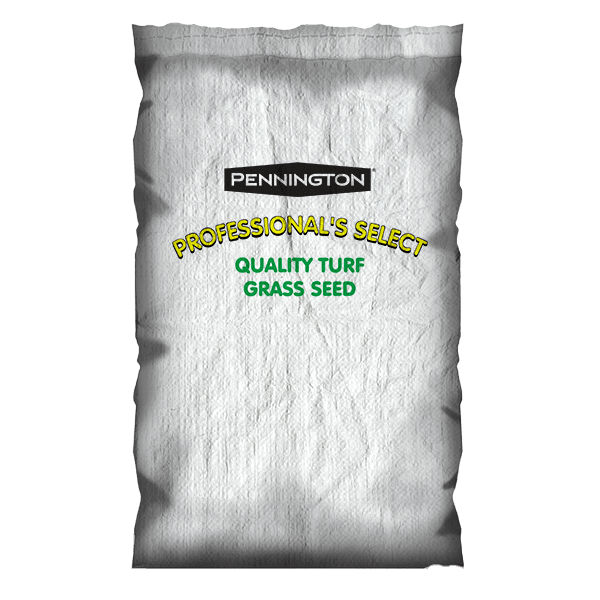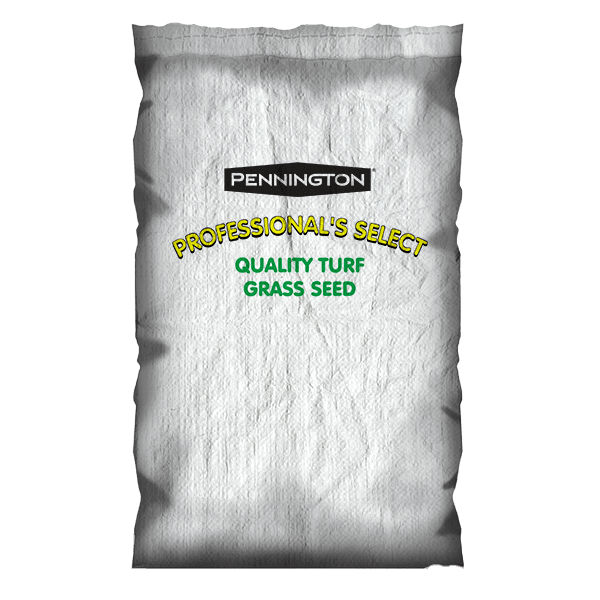 Professional's Select
Quality Turf Grass Seed
Professional's Select is a moderately priced, high quality perennial ryegrass blend that is well-suited for permanent use and for overseeding greens, tees, fairways and athletic fields. The dark green, fine textured blend offers a turf that can be modified to meet individual and regional requirements. The Professional's Select Blend is composed of Sonata, Jet, and Integra Perennial Ryegrasses.
Characteristics:
• Professional's Select has shown excellent high and low temperature stress tolerance throughout the range of perennial ryegrass adaptation
• Professional's Select is an excellent choice for athletic fields and fairways, and for both greens and tees as well.
• Professional's Select has a dark green color that looks good even when fertilizer levels run low.
• Professional's Select also transitions out well in the spring when used as an overseeding for dormant warm season grasses.
Recommended Use:
Golf Courses, Parks, Homes Lawns, Athletic fields and Overseeding Warm Season Turfgrasses
Professional's Select spec sheet
Professional's Select Overseeding spec sheet
Seeding Rates:
Permanent Turfgrass, Parks, Athletic Fields and Home Lawns: 5 - 10lbs./1000 sq. ft. (2 - 5 kg/100 sq. meters)
Tees and Aprons (Overseeding): 15 - 25 lbs./1000 sq. ft. (6 1/2 - 11 kg/100 sq. meters)
Fairways (Overseeding): 250 - 400 lbs./acre (280 - 448 kg/hectare)
Athletic Fields: 10-20 lbs./1000 sq. ft. (4 1/2 - 9 kgs/100 sq. meters)
Zones: 2, 3, 4, 5, 6, 7, 8, 9, 10 (may not be adaptable to all areas within each climatic zone)
Establishment & Maintenance:
Under ideal conditions, germination begins in 6 days. If overseeding, care must be taken to ensure adequate seed to soil contact. Subject to germination rate, first mowing may begin at 21 days after sowing. Recommended mowing heights for tees is 3/8 to 5/8 inch (9.5 - 15.9 mm) 5 to 6 times per week, for fairways is 1/2 to 3/4 inch (12.7 - 19.1 mm) 3 to 4 times per week, and for greens is 1/8 to 1/4 inch (3.2 - 6.4 mm) 5 to 6 times per week.
Professional's Select responds to 1/2 lb Nitrogen per application. Repeat applications only as grass shows need due to fading color.