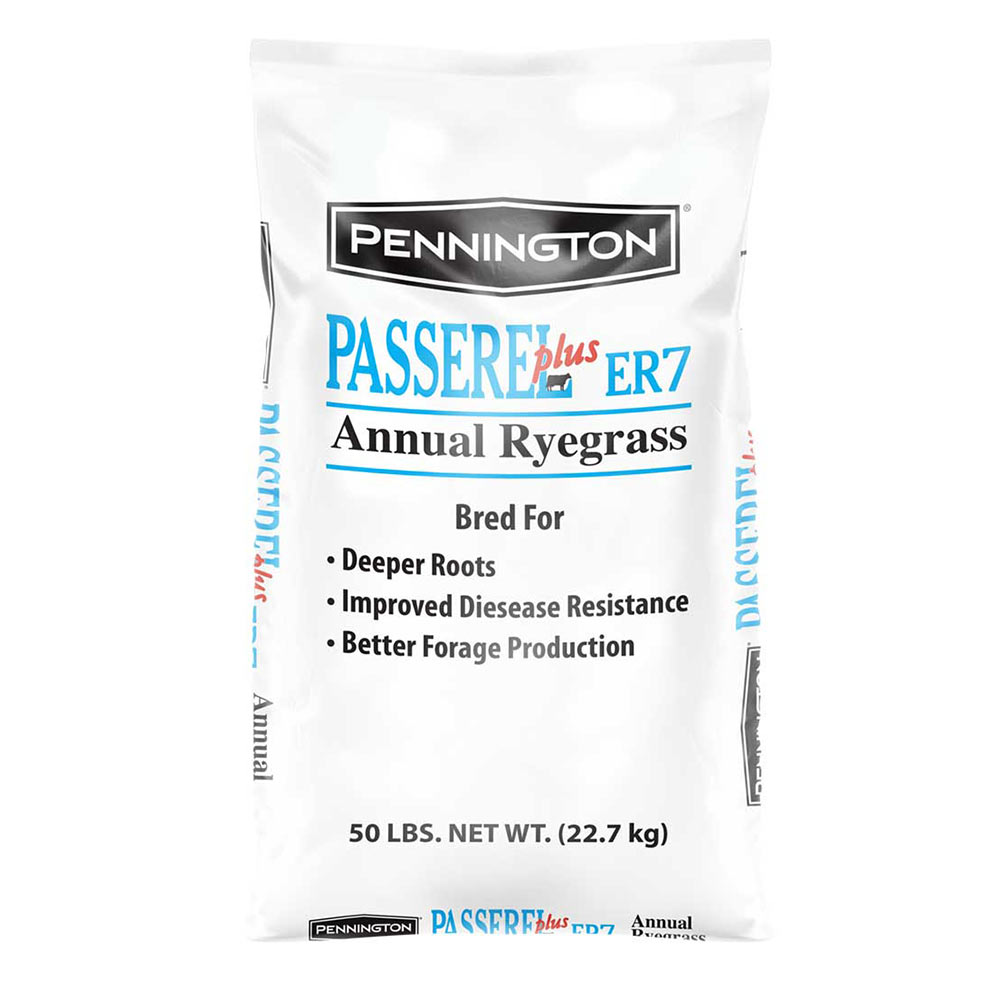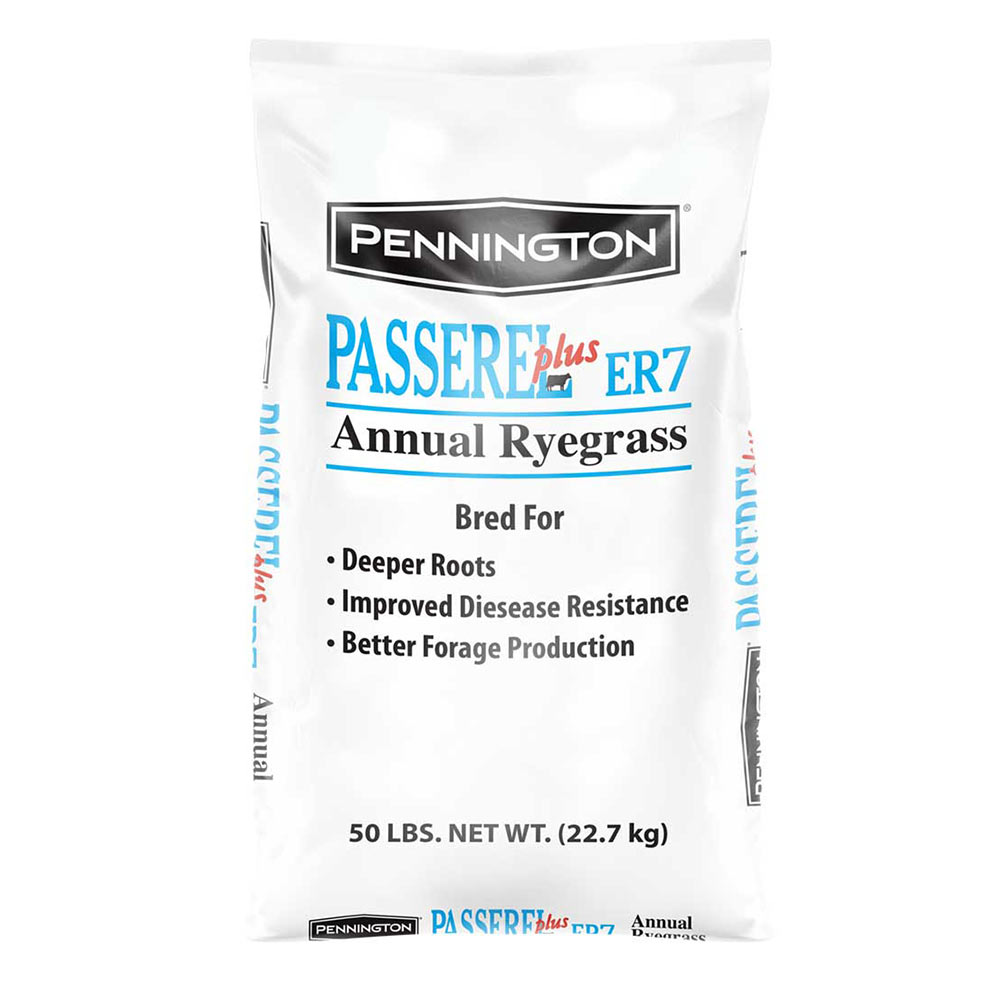 Passerel Plus Annual Ryegrass
Passerel Plus annual ryegrass produces highly palatable and nutritious forage for all classes of livestock. It is excellent for growing cattle producing average daily gains of 2 lbs./head or more. Good late fall and excellent spring growth. Passerel Plus is a late maturing variety that provides grazing long after many other varieties mature and diminish. Good cold tolerance and rust resistance.
Uses: For high quality grazing, hay or silage/baleage. Can be sod-seeded into warm season perennial pastures for winter and spring forage production.
Passerel Plus Tech Sheet
Passerel Plus and Wintergrazer 70 FAQ
Contact us at 1-800-285-SEED.
Planting
Seeding Rate:
25-30 lbs./A drilled; 30-35 lbs./A broadcast; 15-20 lbs./A in mixes with small grains
Date:
Early September to mid October; October 1 – November 1 in the Deep South.
Depth:
¼ to 1/2 inch
Fertilization:
A soil test is highly recommended. Lime to a soil pH of 6.0 – 6.5. Apply phosphorus and potassium fertilizer per soil test recommendations. Apply 25-35 lbs./A starter nitrogen fertilizer.

Method
Drill seed into a well-prepared, firm seedbed or use a no-till drill to overseed it into closely clipped or grazed warm season perennial pastures. Seed may also be broadcast over a prepared seedbed and pressed in with a culti-packer or covered by a shallow disking. Plant no deeper than ½" deep. Planting too deep can result in poor stand emergence.

Management
Ryegrass responds well to high rates of nitrogen fertilizer. Highest yields are obtained with split applications of nitrogen over the growing season totaling 100-150 lbs nitrogen per acre. Begin grazing when forage growth reaches 6-8 inches in height and roots are fully anchored in the ground. Do not graze below a height of 3" in the fall and winter. Allow re-growth to reach a height of 6 to 10 inches before grazing again. Use light rotational grazing in the fall and winter with heavier rotational or continuous grazing in the spring and early summer. For hay or silage, harvest at the boot stage of maturity for highest quality.