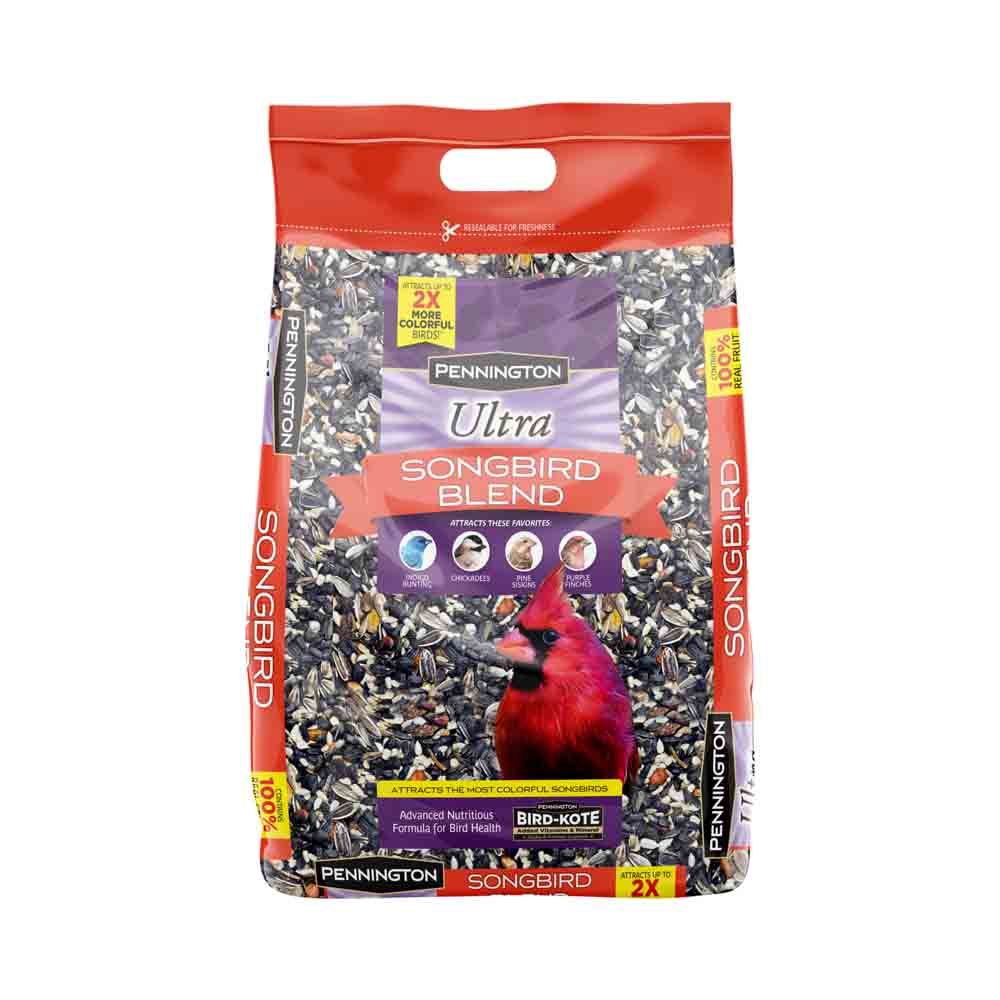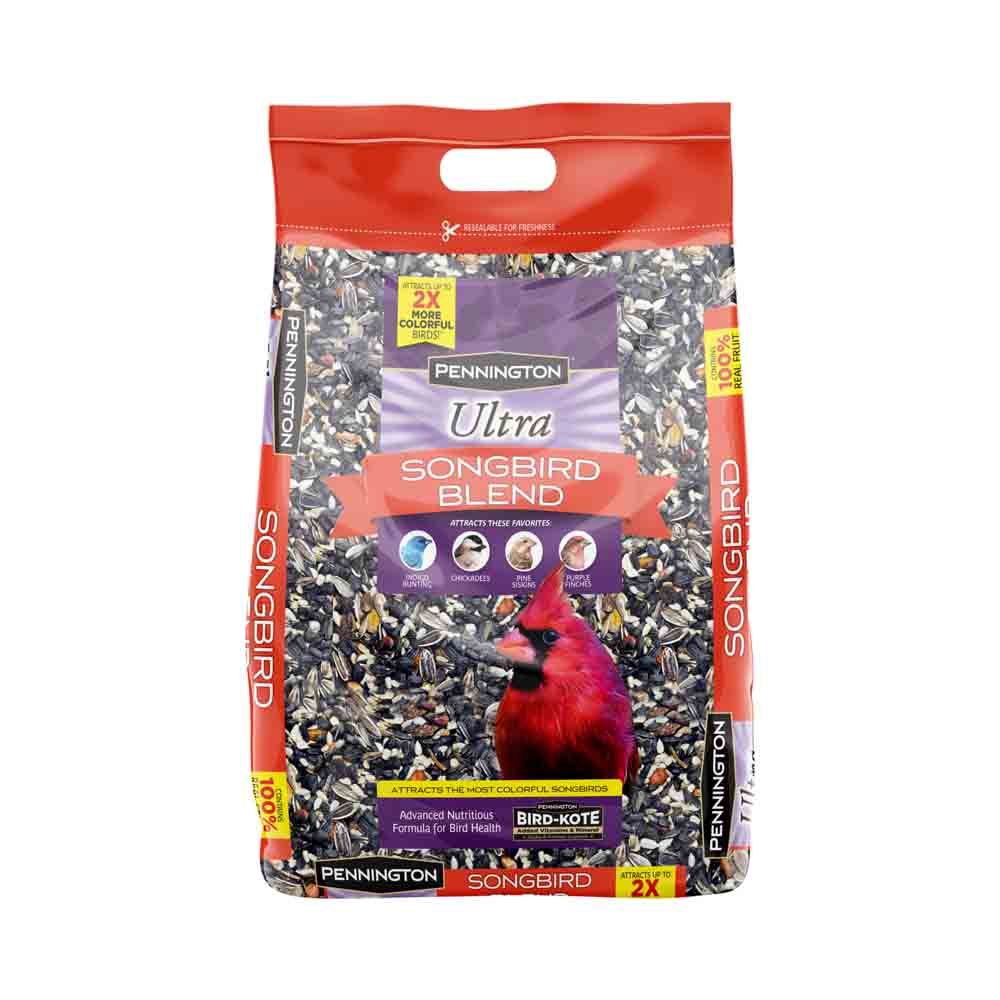 Pennington Ultra Songbird Blend
Pennington Ultra Songbird Blend attracts the most beautiful songbirds to backyard feeders. It's simply irresistible with generous amounts of black oil sunflower and other favorites- safflower, peanuts, millet and raisins. This high energy blend provides the best food for your feathered friends.
Attracts Chickadees, Goldfinches, Cardinals, Purple Finches, Grosbeaks, Nuthatches, Woodpeckers, Juncos and more.
Ingredients: Black Oil Sunflower, Safflower, Peanuts, Striped Sunflower, Raisins, Dried Cherries, Vitamin A Supplement, Vitamin D-3 Supplement, Potassium Iodide, Vegetable Oil.
Contains peanuts and/or other tree nuts.
High energy blend
100% real fruit, nuts, seeds & grains
Attracts feathered favorites like chickadees, indigo buntings, cardinals and purple finches