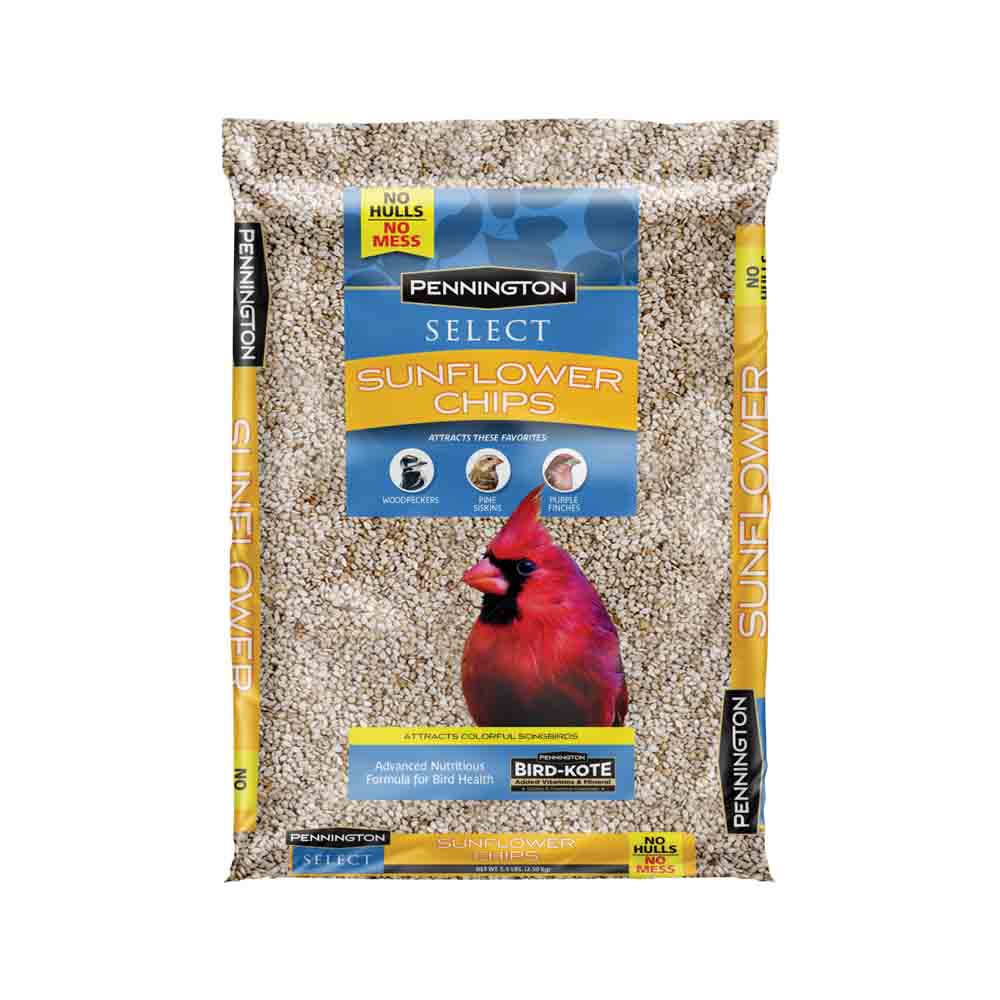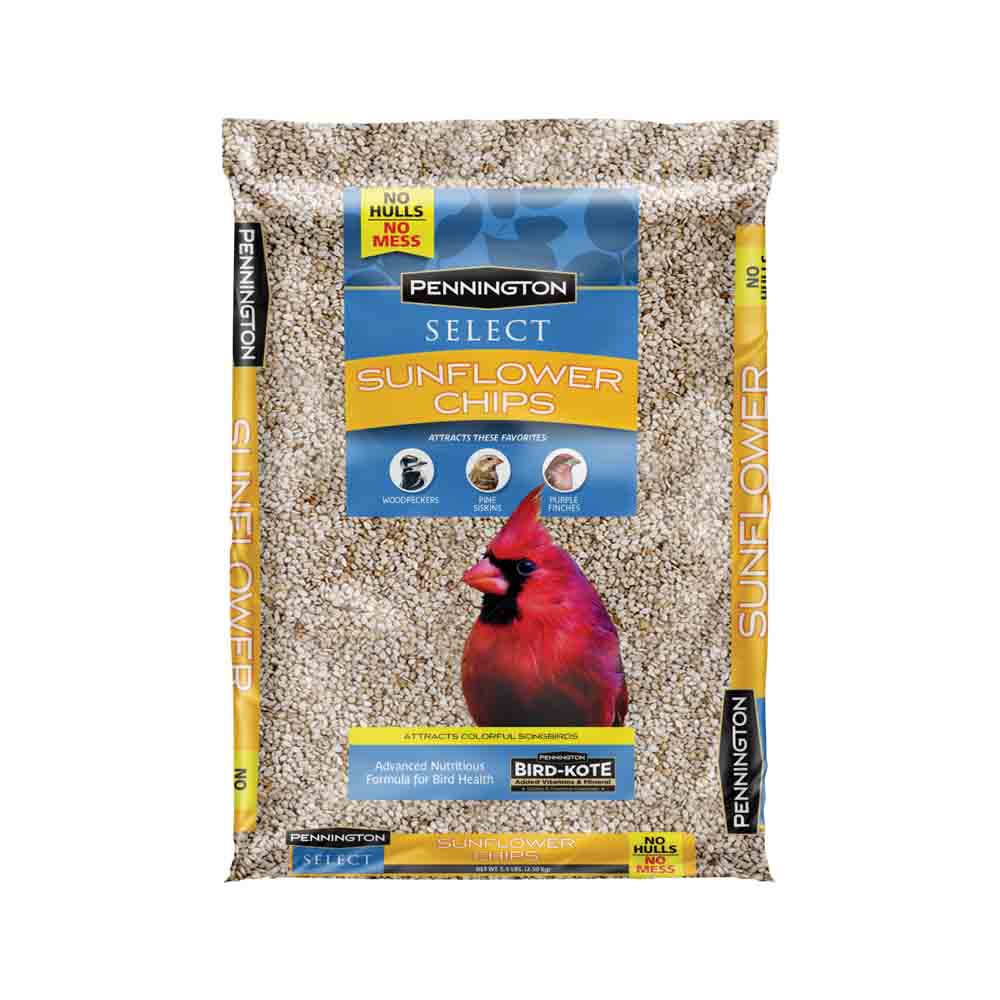 Pennington Select Sunflower Chips
Pennington Select Sunflower Chips Feed has no hulls and therefore, no mess. It is specially formulated to attract different types of birds. Vitamins and nutrients are added to the food to create an enriched diet that birds love.
Attracts Cardinals, Chickadees, Purple Finches, Goldfinches, Grosbeaks, Nuthatches, Titmice and Sparrows.
Ingredients: Sunflower Chips, Potassium Iodide, Vitamin A Supplement, Vegetable Oil, Vitamin D-3 Supplement
Manufactured in a facility that processes peanuts and other tree nuts.