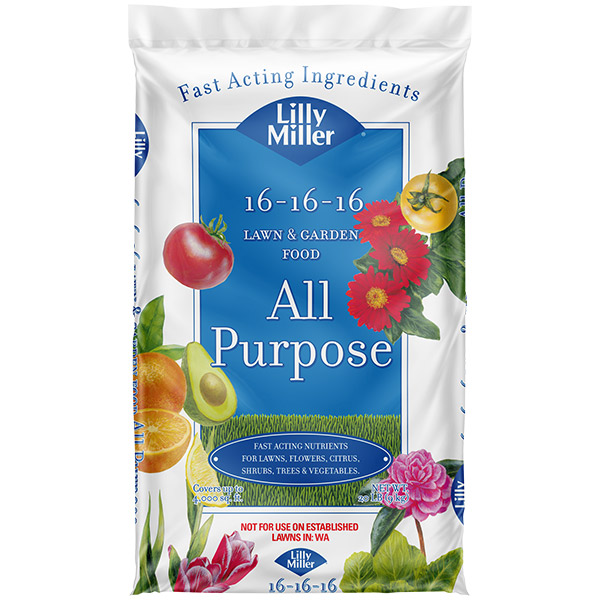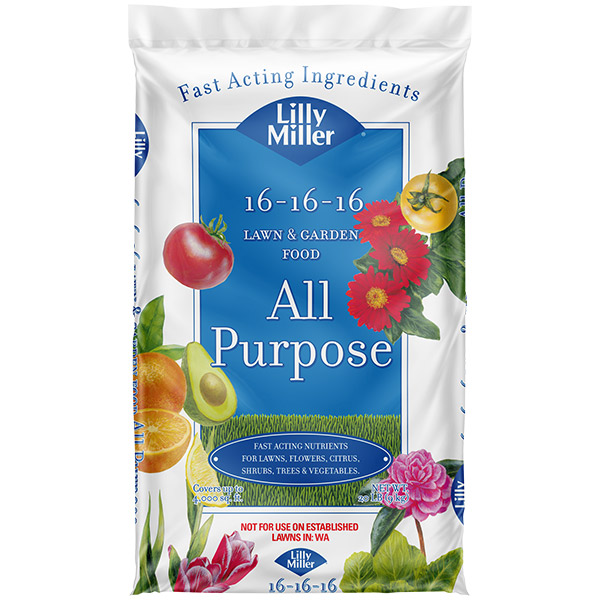 Lilly Miller Lawn & Garden 16-16-16
Nutrient-rich all purpose fertilizer
Fast-acting ingredients
NPK 16-16-16
About This Product
This is a concentrated, fast-acting combination of ingredients that can be used on lawns, flowers, vegetables and shrubs. With Lilly Miller products, you get the plant food your lawn and garden need.
Works Best On
Lawns
Vegetable gardens
Flower gardens
Shrubs
Trees
How To Use
Except as otherwise directed, use this fertilizer at planting time and each month throughout the growing season.
Apply only as directed on the product package.