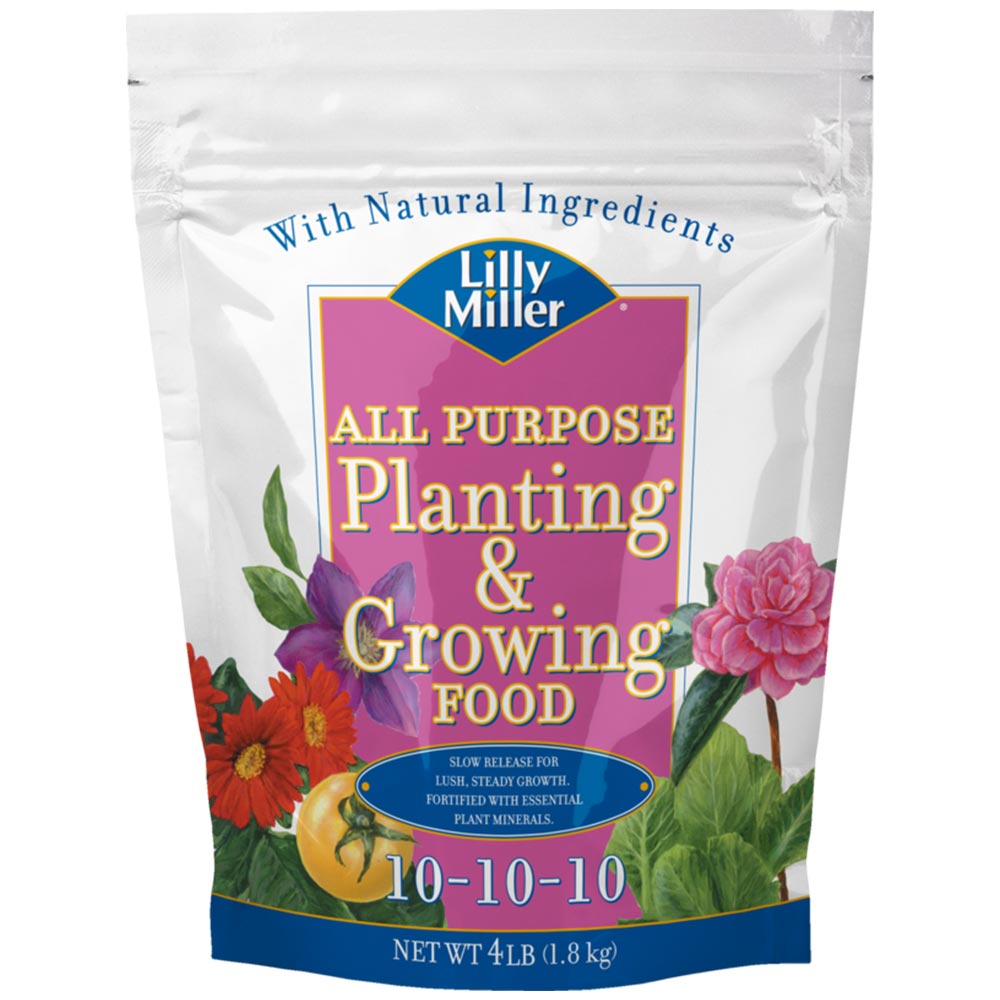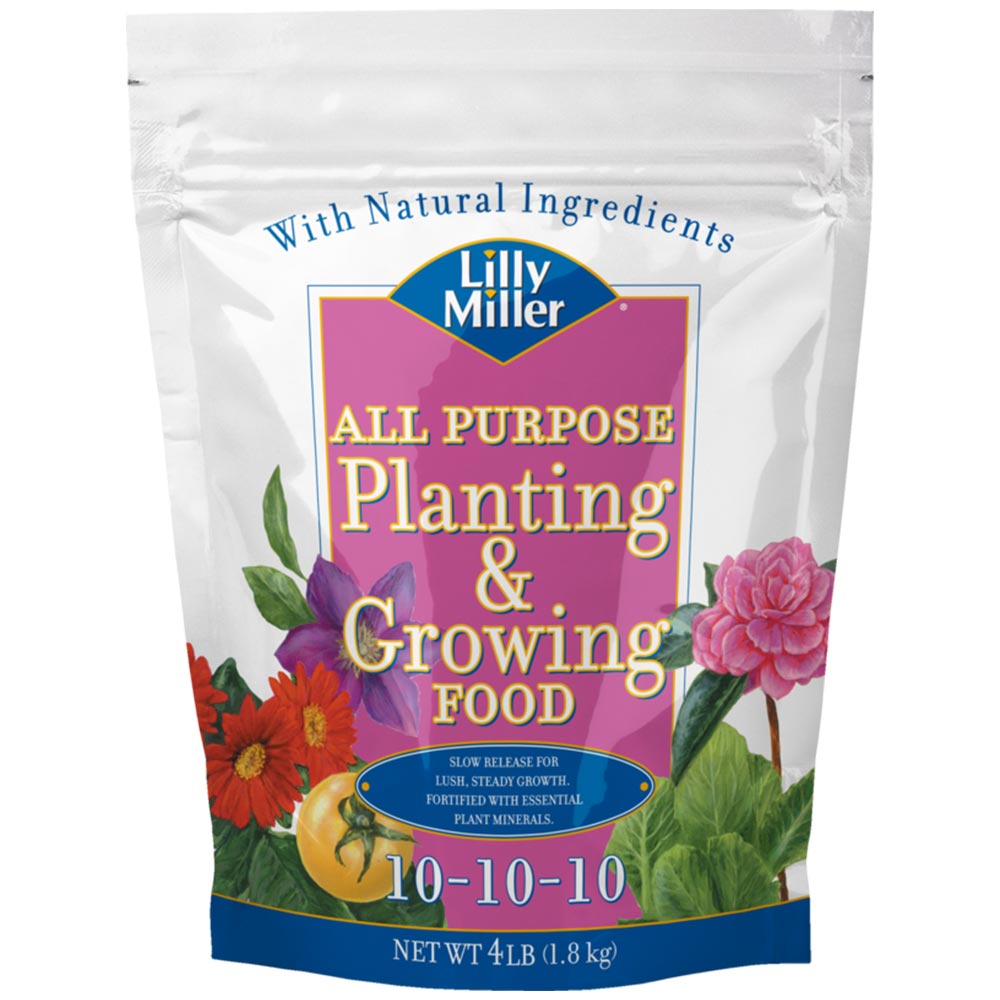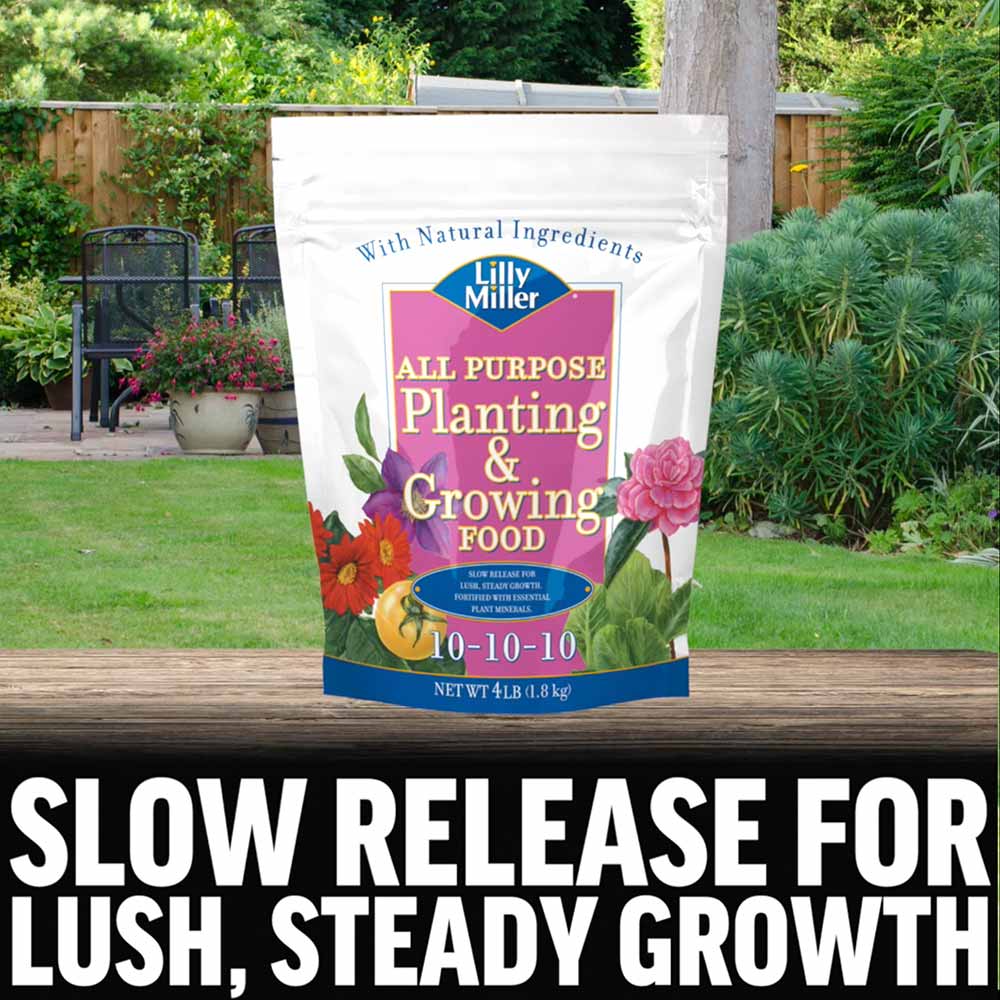 Lilly Miller All Purpose Planting & Growing Food 10-10-10
Slow release for lush, steady growth
Fortified with essential plant minerals
Contains natural ingredients
All purpose use
NPK 10-10-10
About This Product
We've blended natural ingredients with traditional plant foods to produce a unique fertilizer that provides nitrogen from 4 different sources. We've added a mix of nutrients that are available to plants quickly to help get them off to a great start. Other ingredients last longer to keep feeding your garden for up to 6 weeks. Lilly Miller All Purpose Planting & Growing Food makes it easy to give your plants the right combination of nutrients to grow lush foliage, colorful blooms and delicious vegetables.
Works Best On
Shrubs
Vegetable gardens
Flowers
How to Use
Use at time planting and every 6 weeks throughout the growing season. It is ready to use and does not need to be mixed with water.
After putting fertilizer down, mix it lightly into the surface of the soil, where possible. Be careful not to damage roots. Always water plants and soil after adding fertilizer.