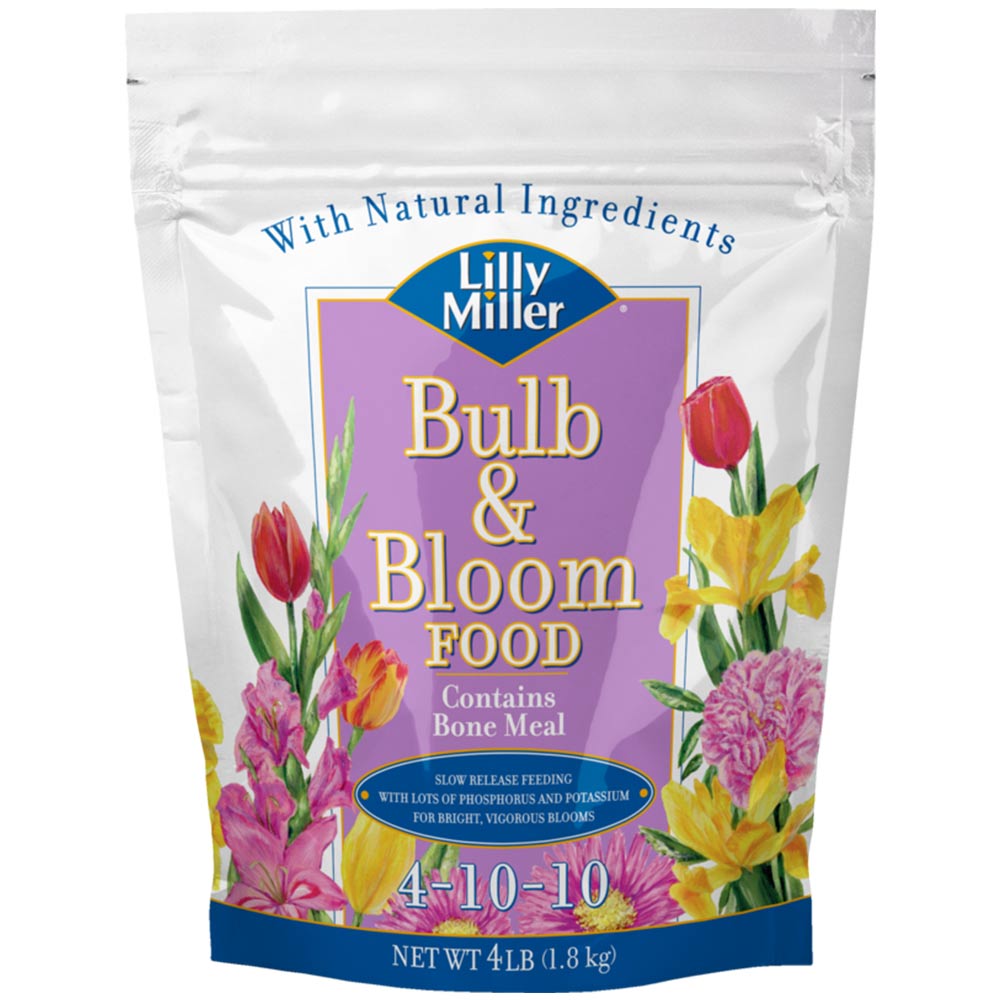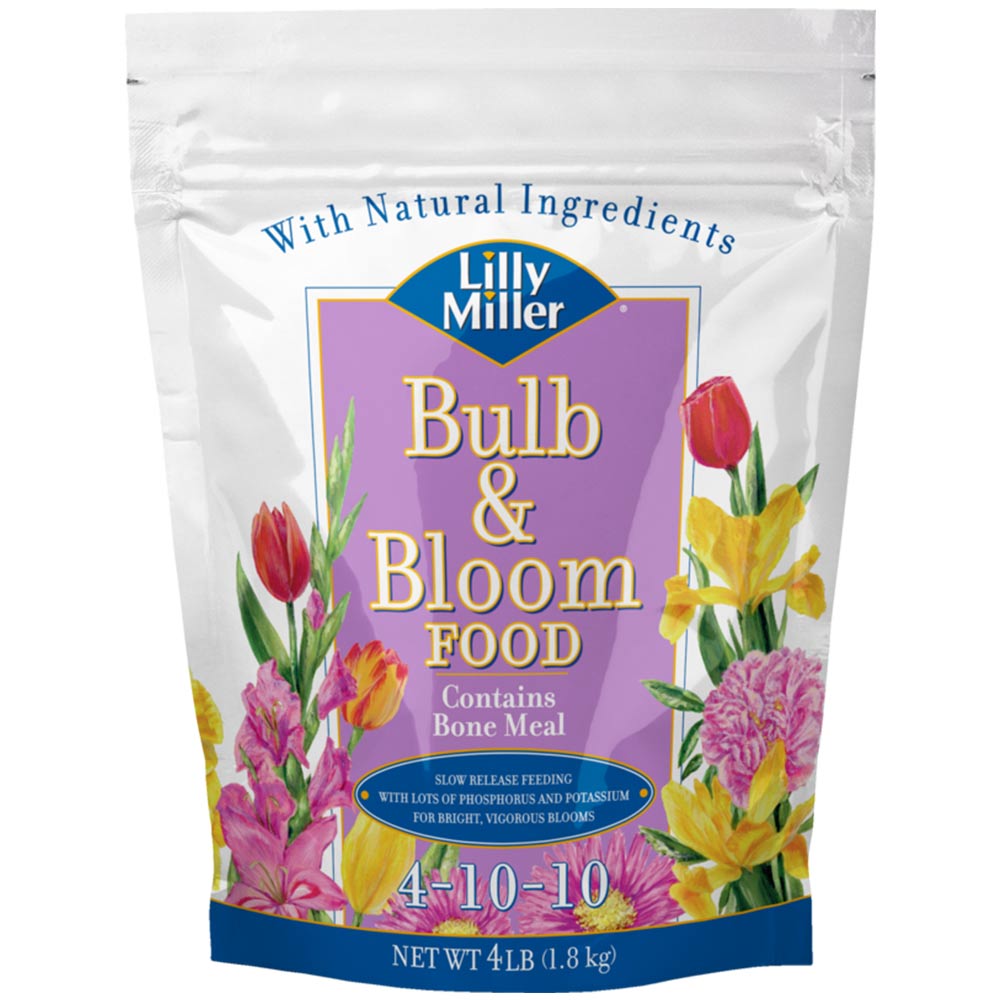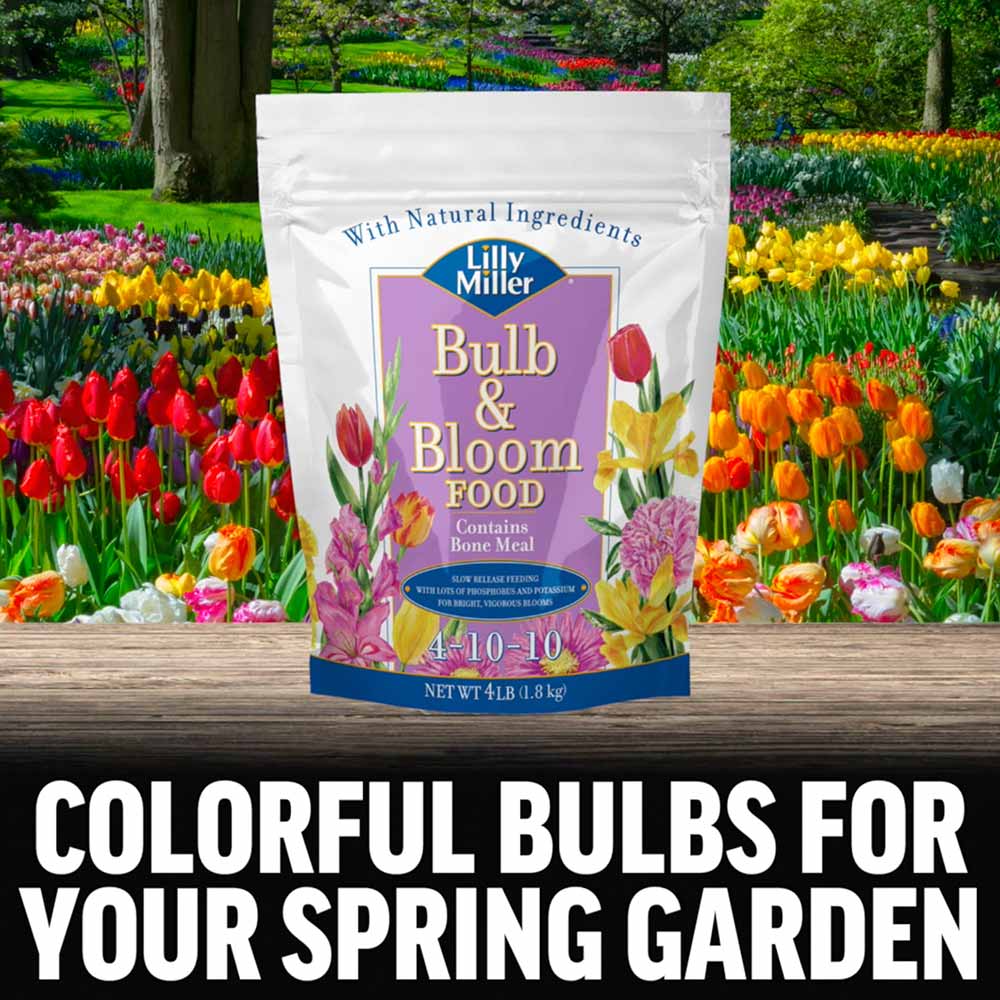 Lilly Miller Bulb & Bloom Food 4-10-10
Rich in phosphorus and potassium for bright, vigorous blooms
Contains natural ingredients
Slow-release feeding
Contains bone meal
NPK 4-10-10
About This Product
From the earliest crocus to brilliant gladiolus to the sparkling colors of summer anemones, your bulbs need a special combination of plant nutrients to generate beautiful colors and abundant blooms. Lilly Miller Bulb & Bloom Food makes it easy to give bulbs the nutrition they need.
We've combined natural ingredients with traditional plant food to produce a unique fertilizer blend that starts working fast and keeps feeding your bulbs for up to 4 weeks.
Lilly Miller Bulb & Bloom Food is packed with phosphorus and potassium for bright, vigorous blooms. Other key minerals in this premium formula improve plant color, vigor and strength.
Works Best On
How To Use
For bulbs of all kinds, use at planting time and again as flowers fade. This food is ready to use and does not need to be mixed with water.