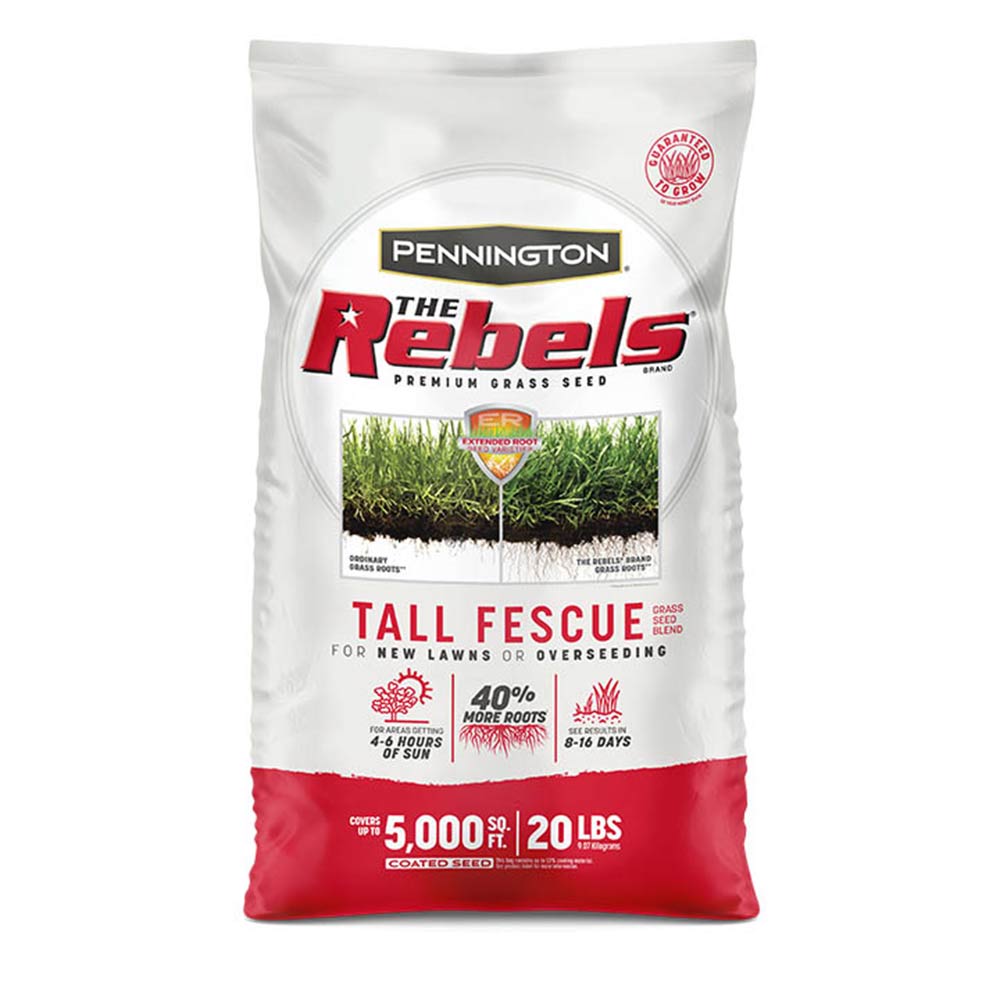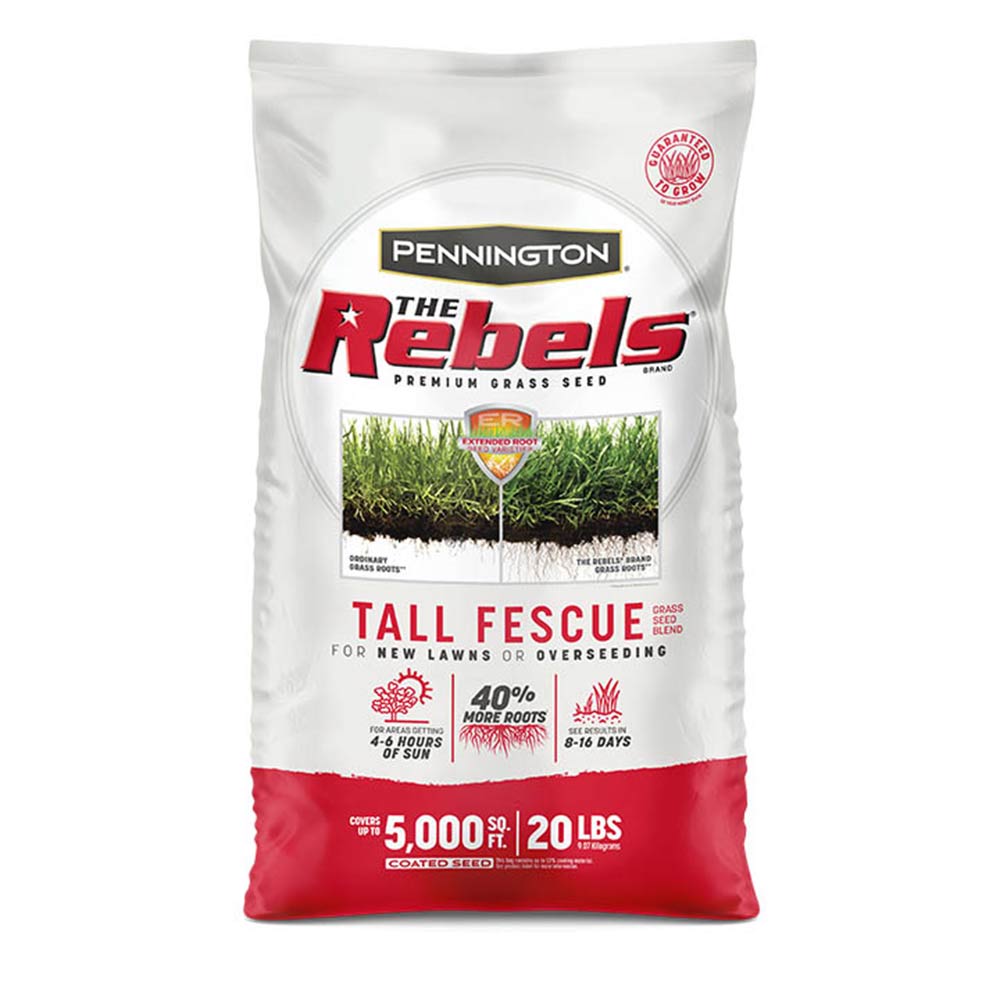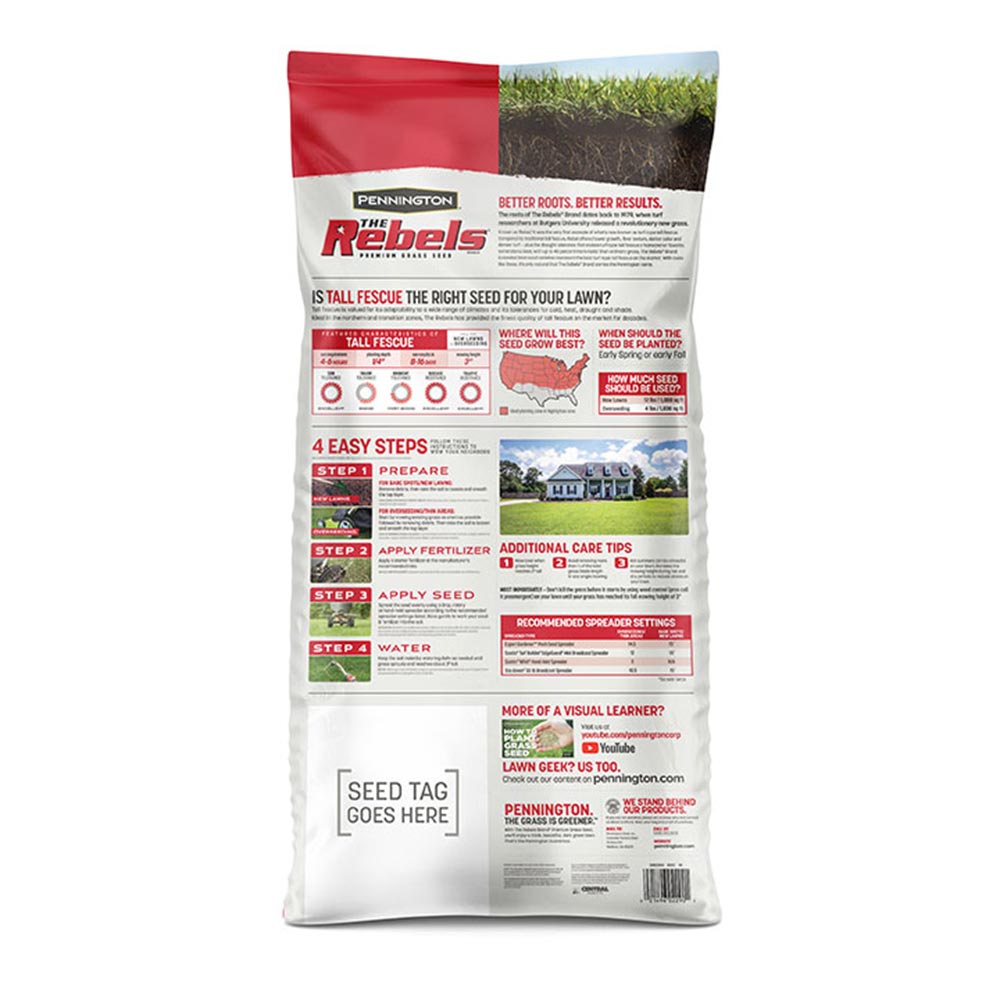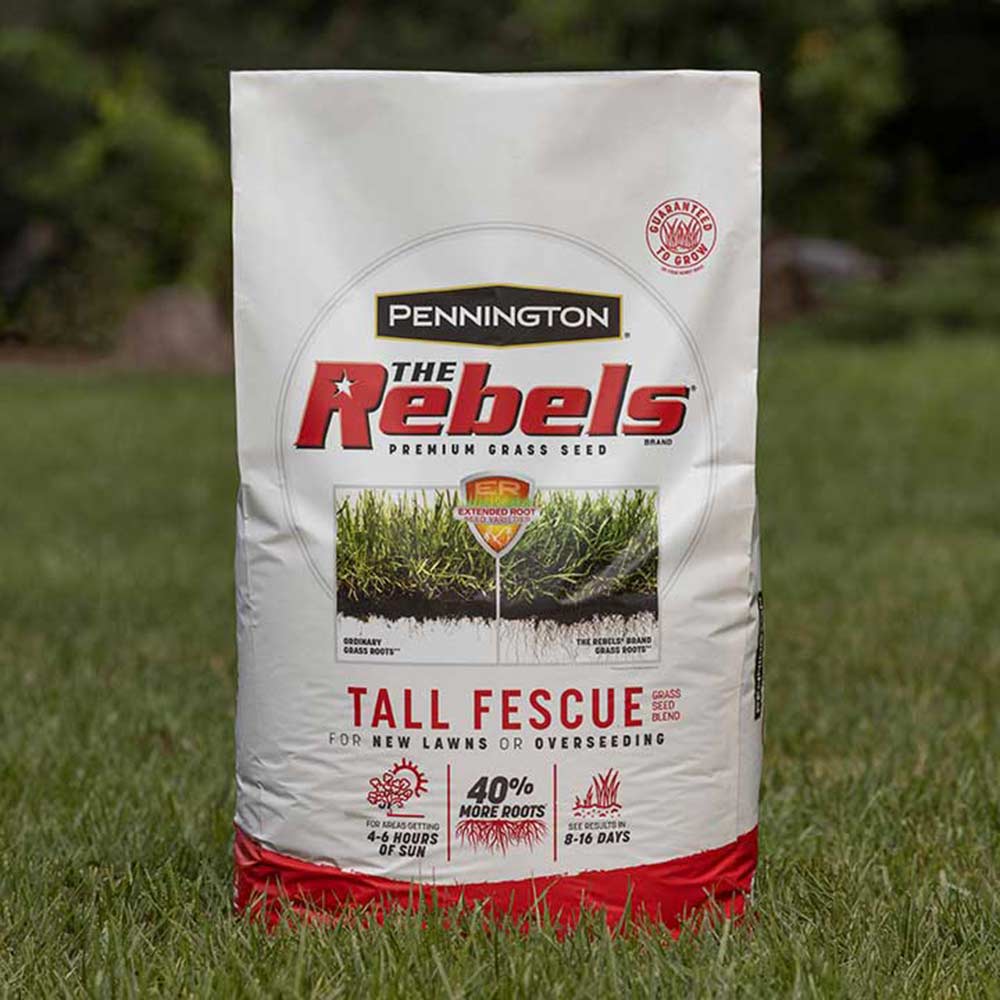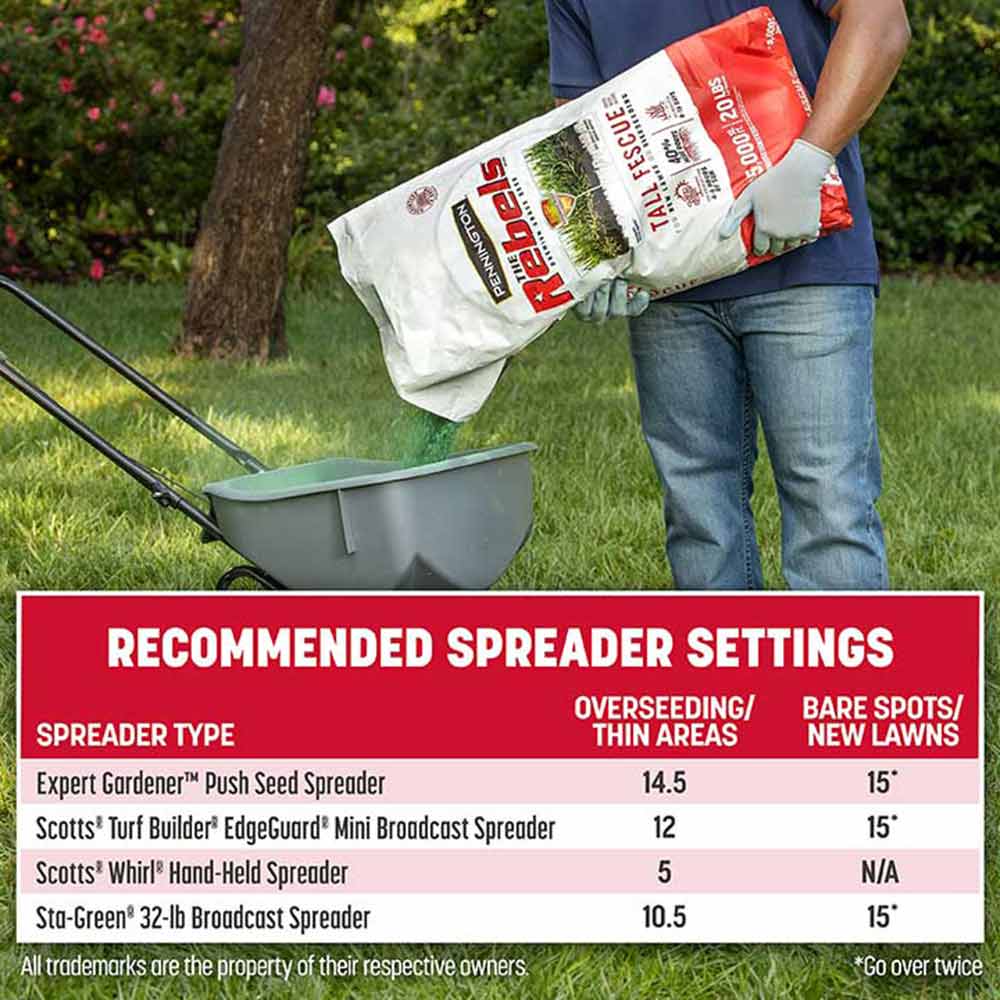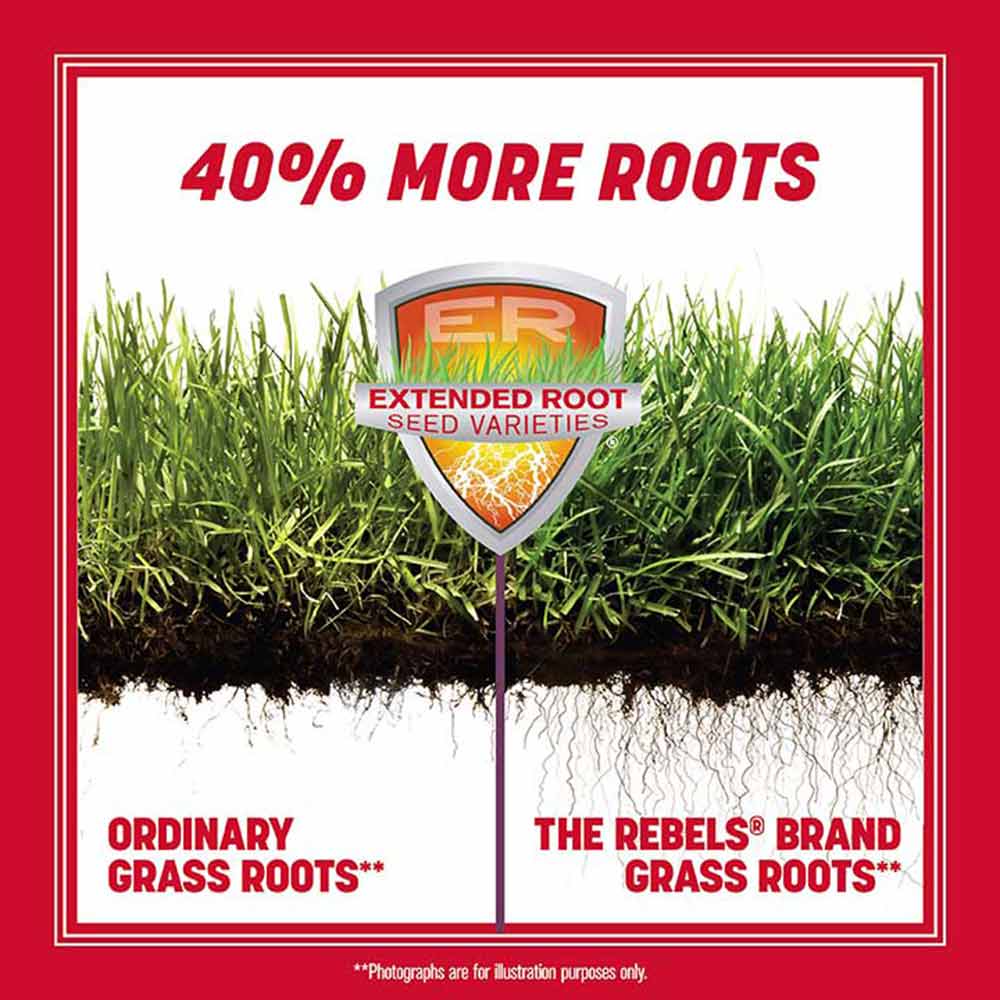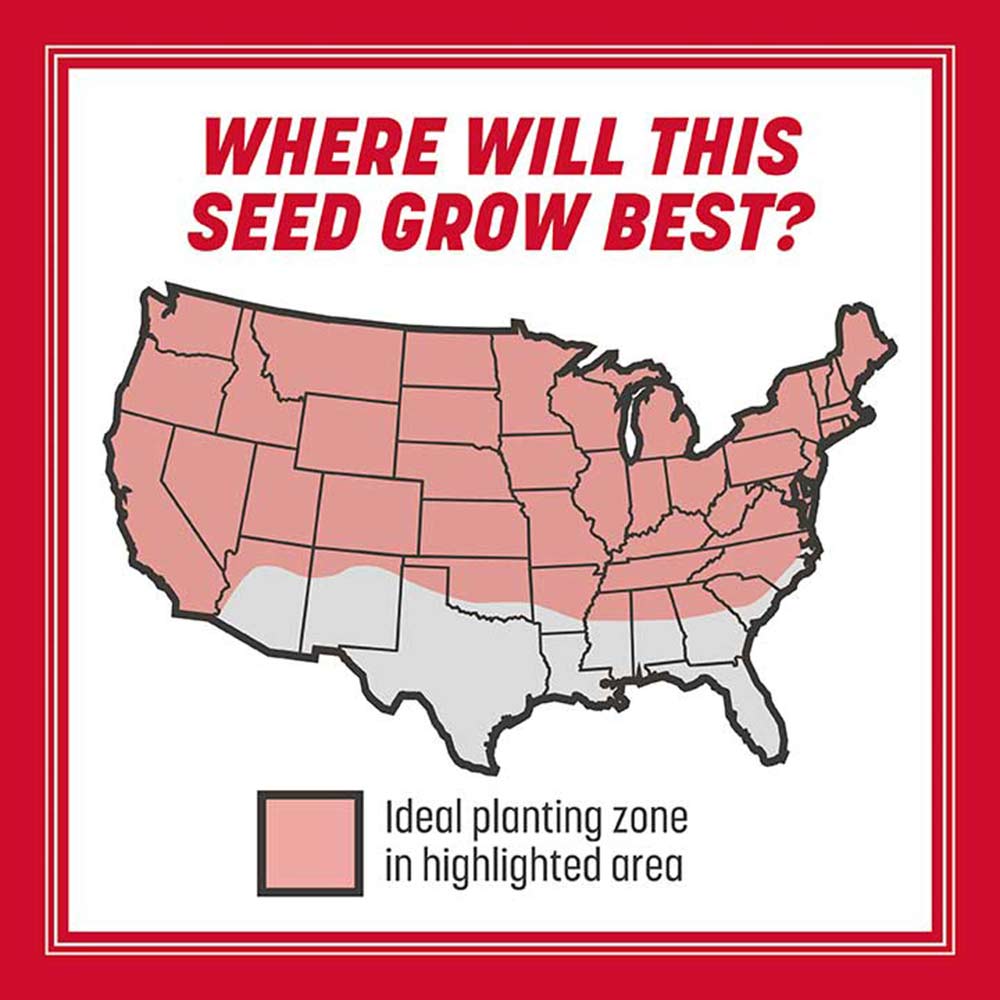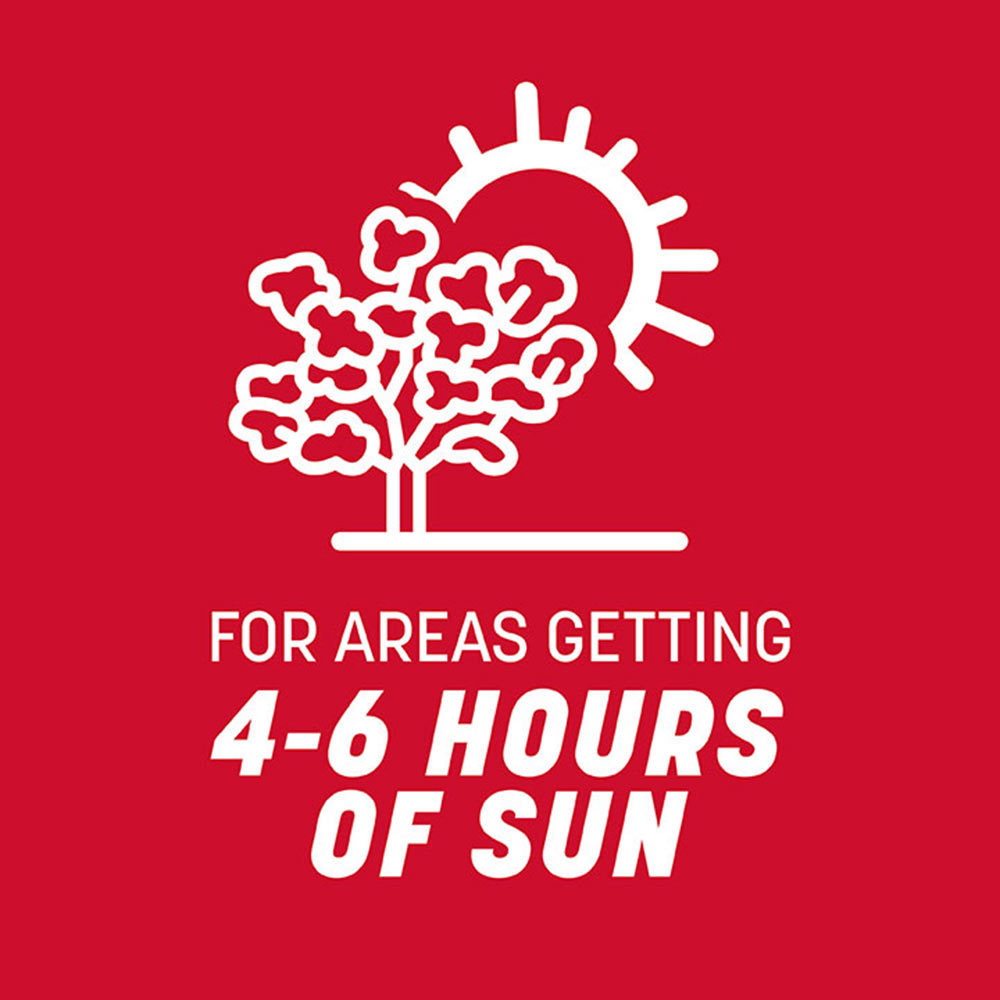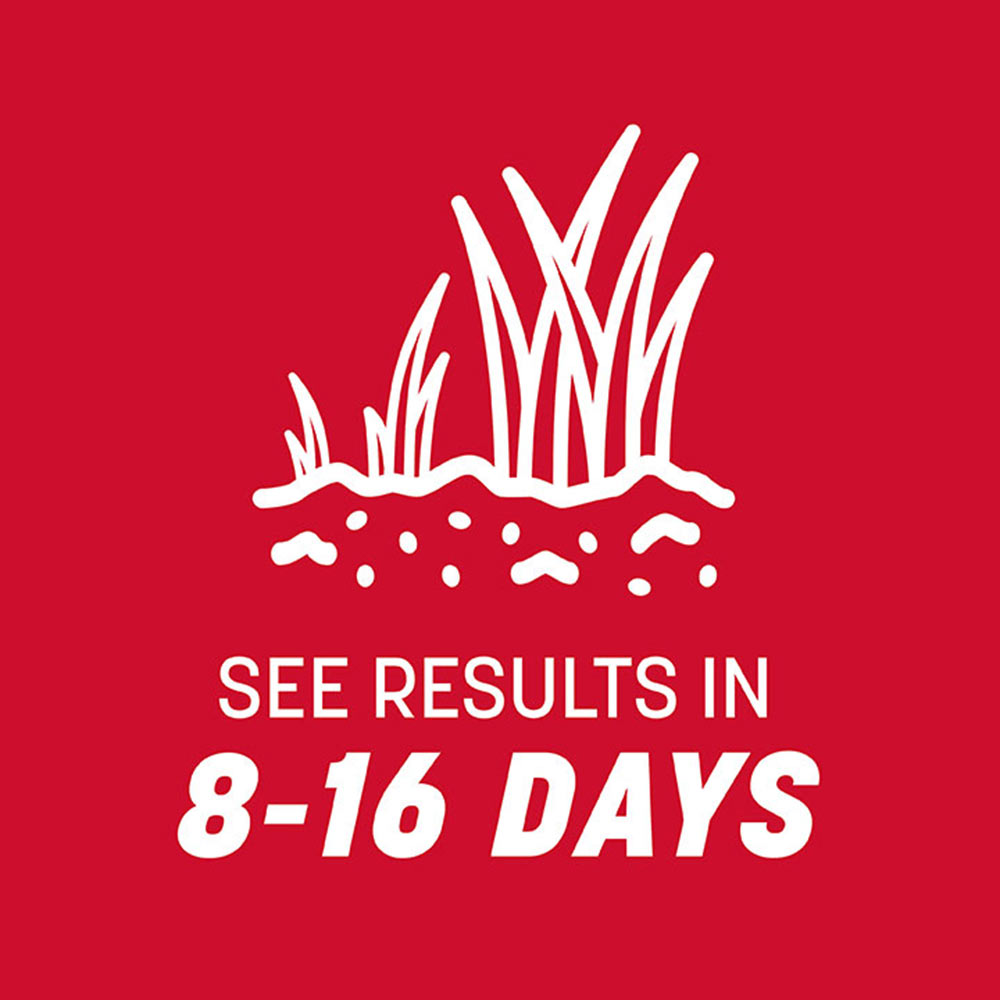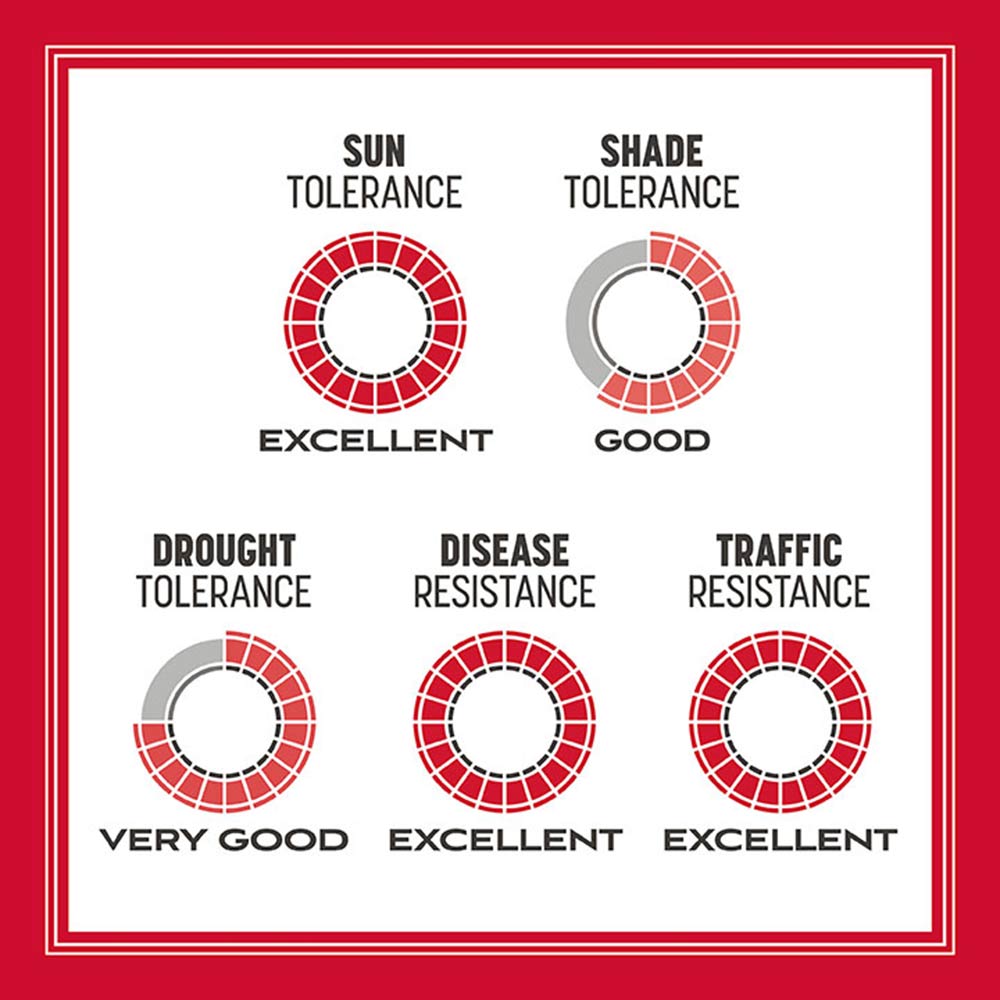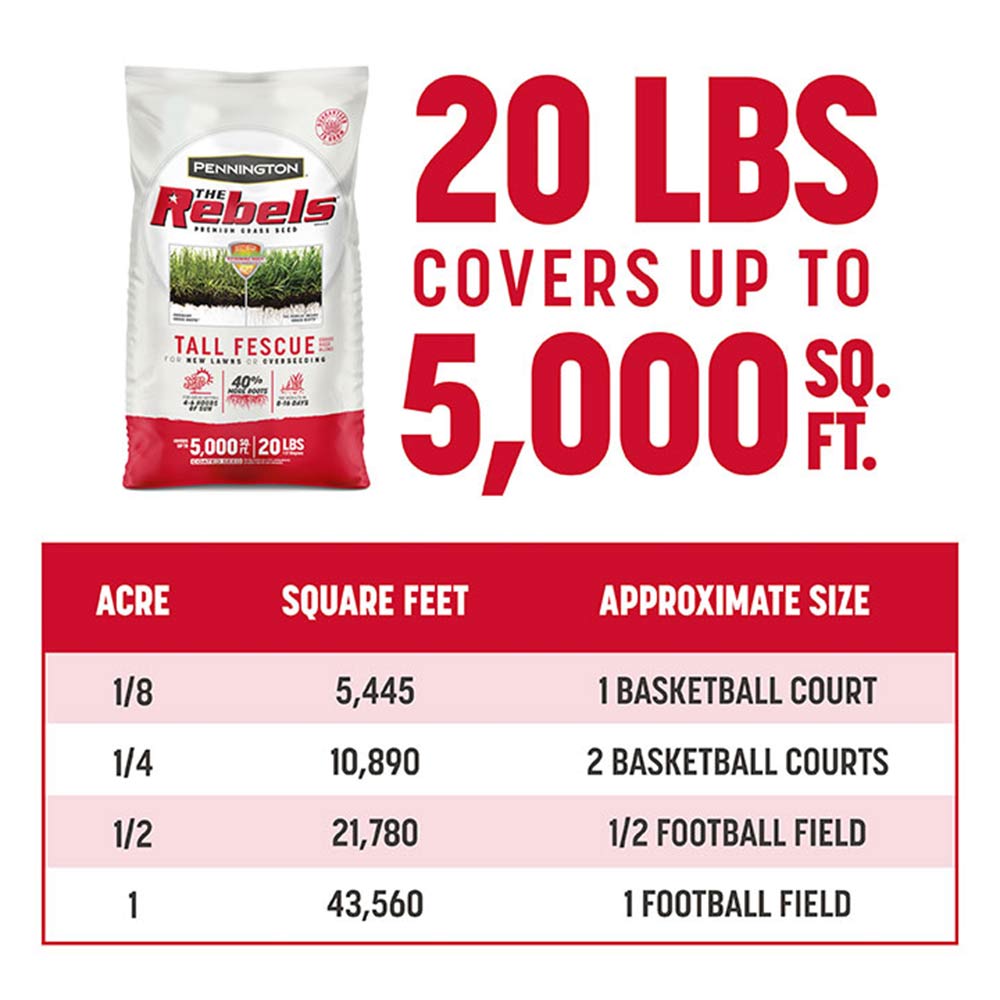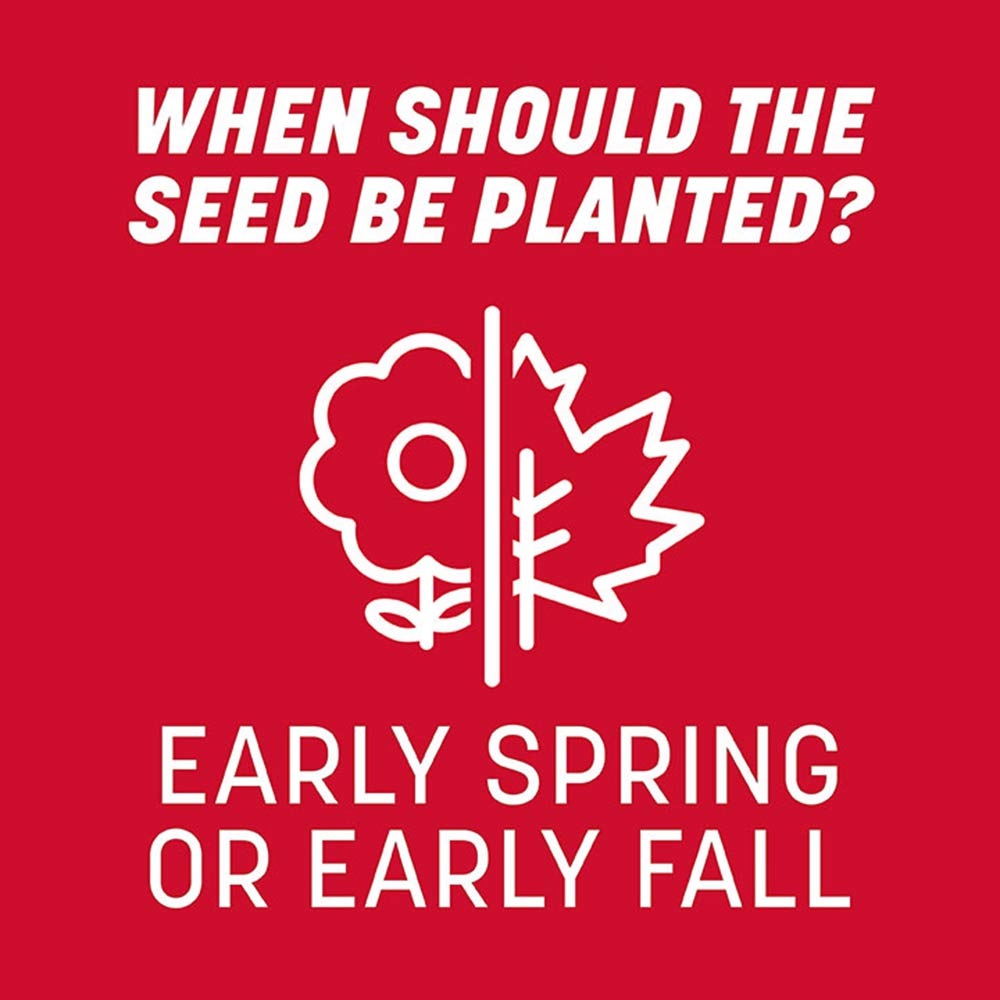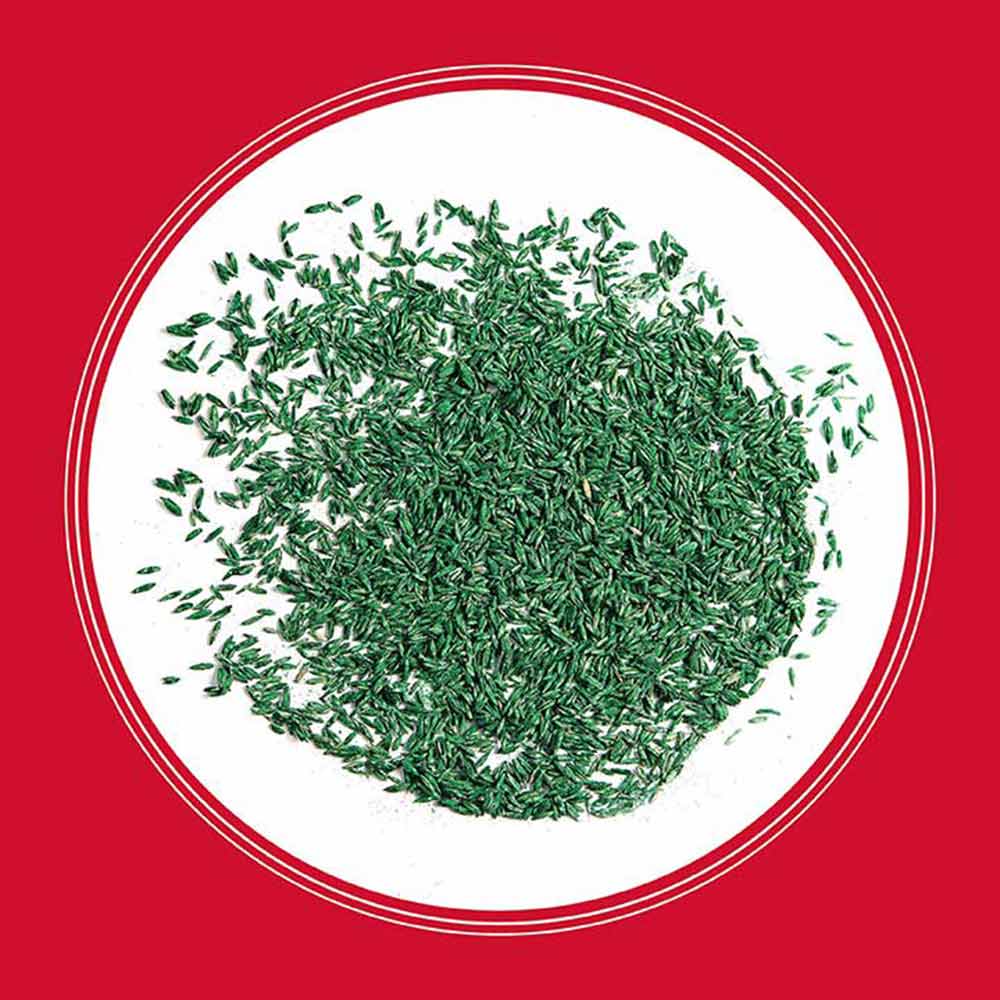 Pennington The Rebels Tall Fescue Grass Seed Blend
Tall fescue is valued for its adaptability to a wide range of climates and its tolerances for cold, heat, drought and shade. Ideal for the northern and transition zones, Pennington The Rebels Tall Fescue has represented the finest quality of tall fescue on the market for decades.
This grass is tough. It has thick, deep, and dense roots that result in excellent drought and traffic tolerance. In areas of your yard that receive 4 to 6 hours of sunlight, plant it in early spring or early fall and see results in 8 to 16 days. A 3-pound bag covers up to 750 square feet for overseeding an existing lawn and 250 square feet for starting a new lawn from scratch.
The Roots of the Rebels Brand dates back to 1979, when turf researchers at Rutgers University released a revolutionary new grass. Known as 'Rebel,' it was the very first example of what's now known as turf-type tall fescue. Compared to traditional tall fescue, Rebel offered lower growth, finer texture, darker color and denser turf ' plus the drought tolerance that makes turf-type tall fescue a homeowner favorite. Generations later, with up to 40 percent more roots than ordinary grass, The Rebels Brand Extended Root seed varieties represent the best turf-type tall fescue on the market. With roots like those, it's only natural that The Rebels Brand carries the Pennington name.
Daily Light Required: Full Sun to Partial Shade (4-8 hours of daily sun)
Sun Tolerance: Excellent
Shade Tolerance: Moderate
Color: Dark Green
Texture: Finer-bladed
Drought Tolerance: Very Good
Disease Tolerance: Excellent
Traffic Tolerance: Excellent
Planting Zones: A, B, C, D, E, F, G, H, I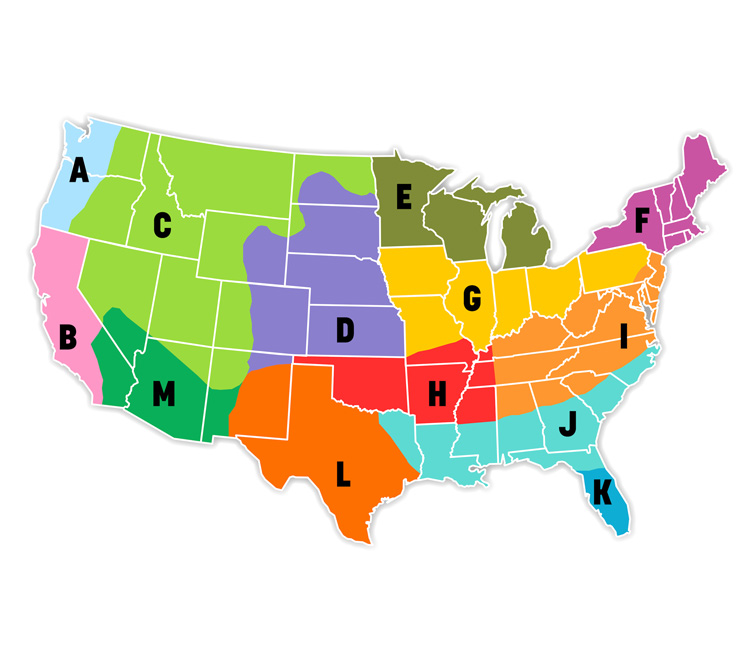 New Seeding:
Prepare the soil by tilling to a depth of 4-6 inches. Conduct a soil test to be sure your soil has the proper nutrients it needs for a healthy lawn. Apply fertilizer and soil amendments, such as lime or gypsum, at the recommended rates. If you are unable to conduct a soil test, apply a complete lawn fertilizer according to the recommended rates on the packages. Work fertilizer or soil amendments evenly into the soil, then rake the soil surface smooth to give the seed an ideal bed in which to establish healthy roots. Sow the grass seed by evenly spreading according to the recommended seeding rates. Rake, harrow, or otherwise work the seed into the soil ?" deep. Keep the area well watered until the seeds germinate and the seedlings have grown sufficiently to establish a lawn, then water as needed.
Overseeding or Re-Seeding:
Before overseeding, it is important to prepare the soil. Conduct a soil test to be sure your lawn has the proper balance of nutrients. Fertilize and add soil amendments if needed. Mow or clip the existing grass as closely as possible. Remove clippings and rake, harrow lightly, or aerate the soil where there is existing lawn. This will allow the new seed to make contact with the soil. Sow the seed and gently rake to cover. Keep the lawn moist until seedlings are established, then water as needed.
Undesirable Lawns:
Rid your lawn of undesirable grasses following the steps below so that you can establish a desirable lawn:
During any growing season, spray the established undesirable turf with a non-selective herbicide labeled for lawn use. Follow the directions on the label. After the lawn turns brown, continue with your seeding program as outlined above. Be sure to start with a soil test or a soil amendment, such as fertilizer.