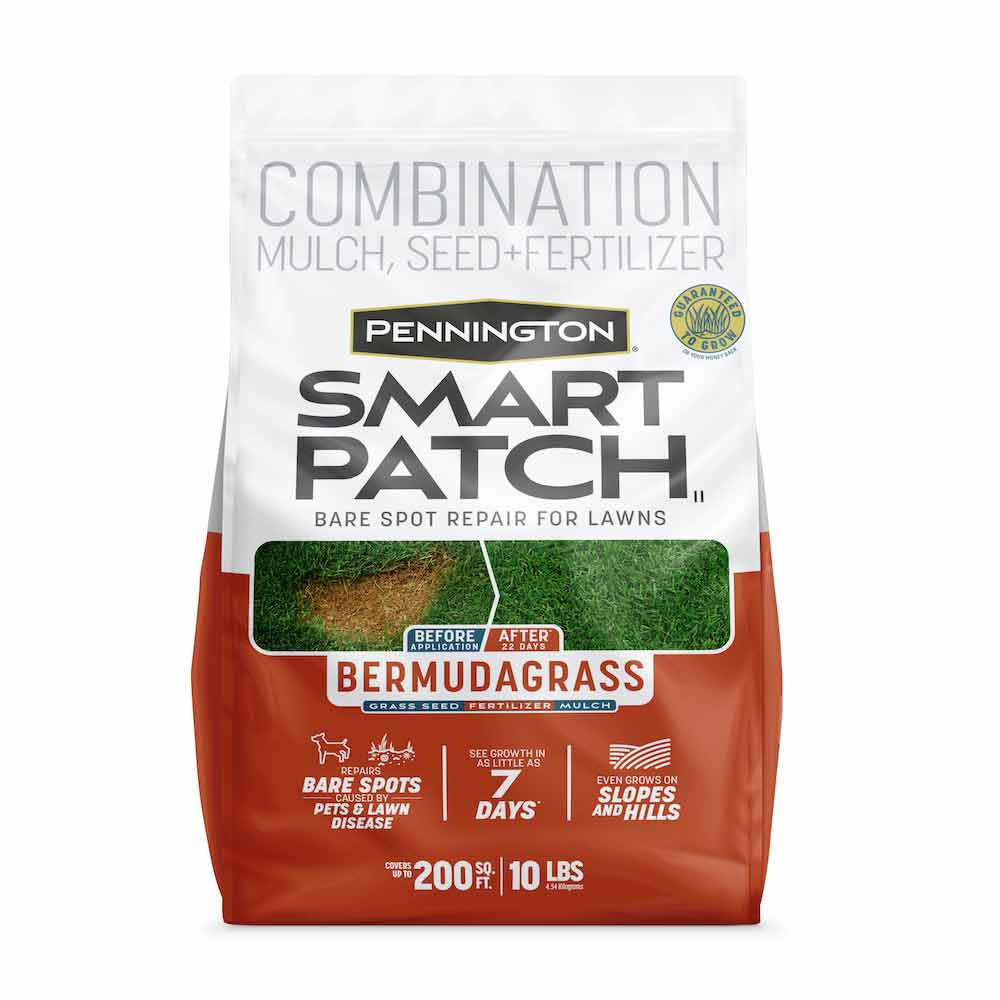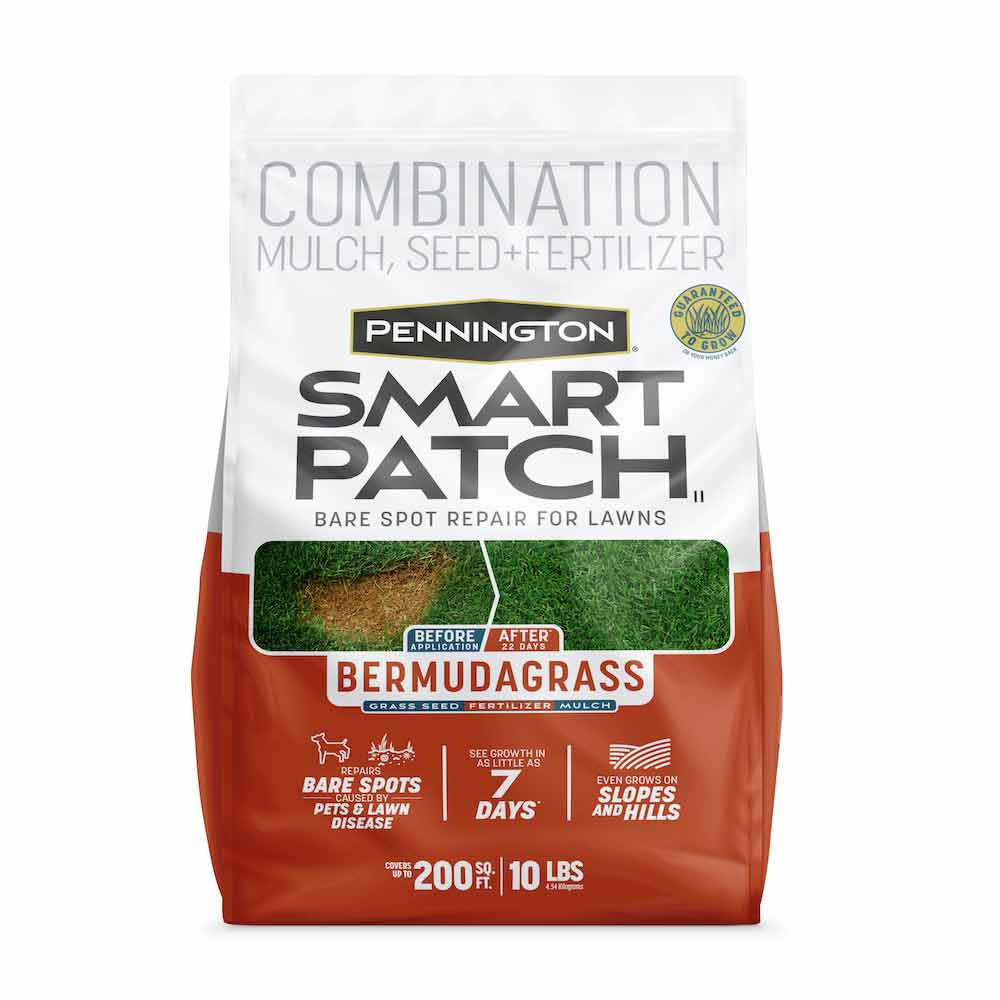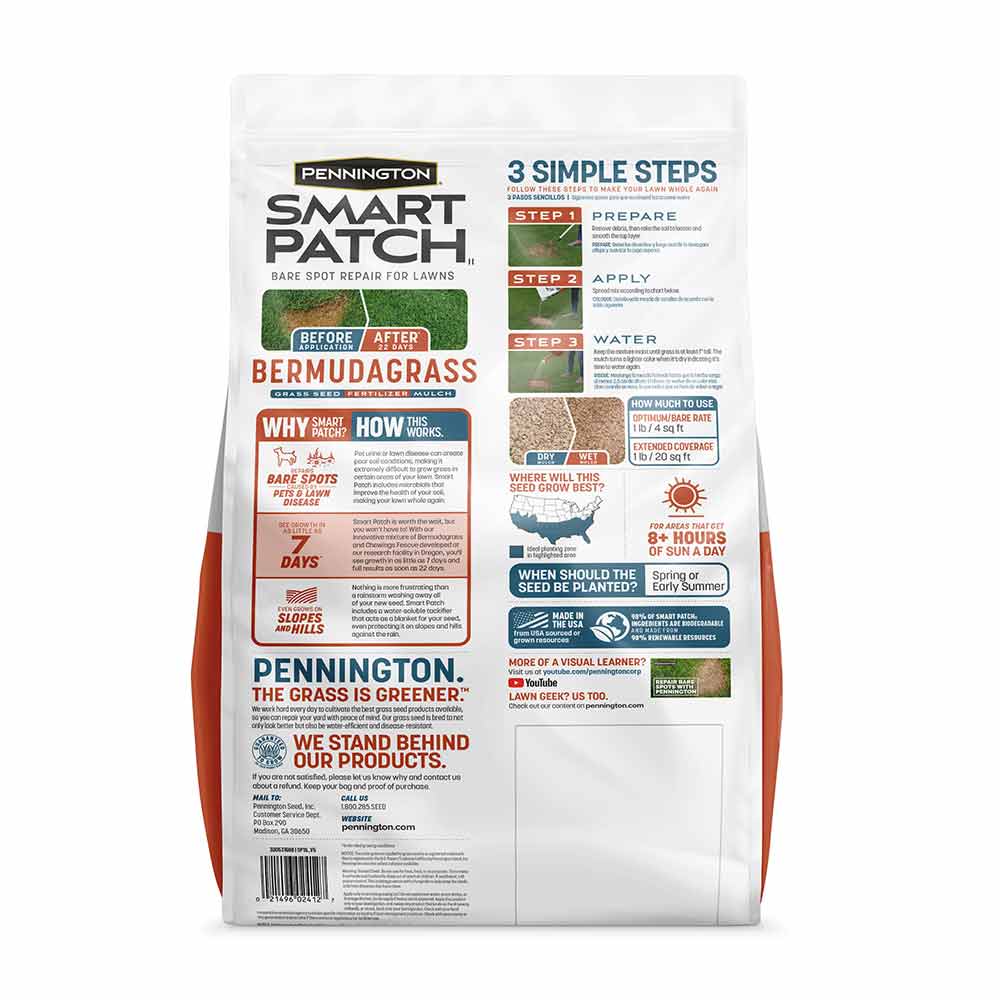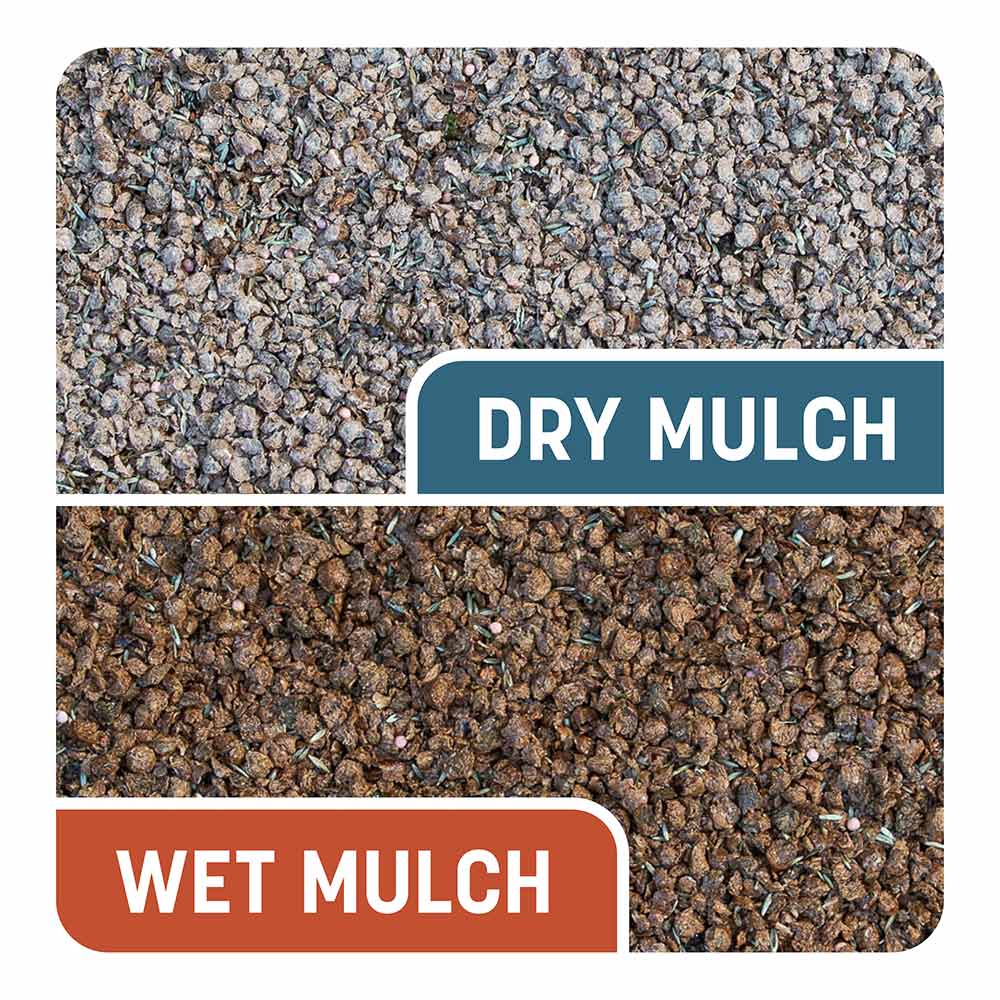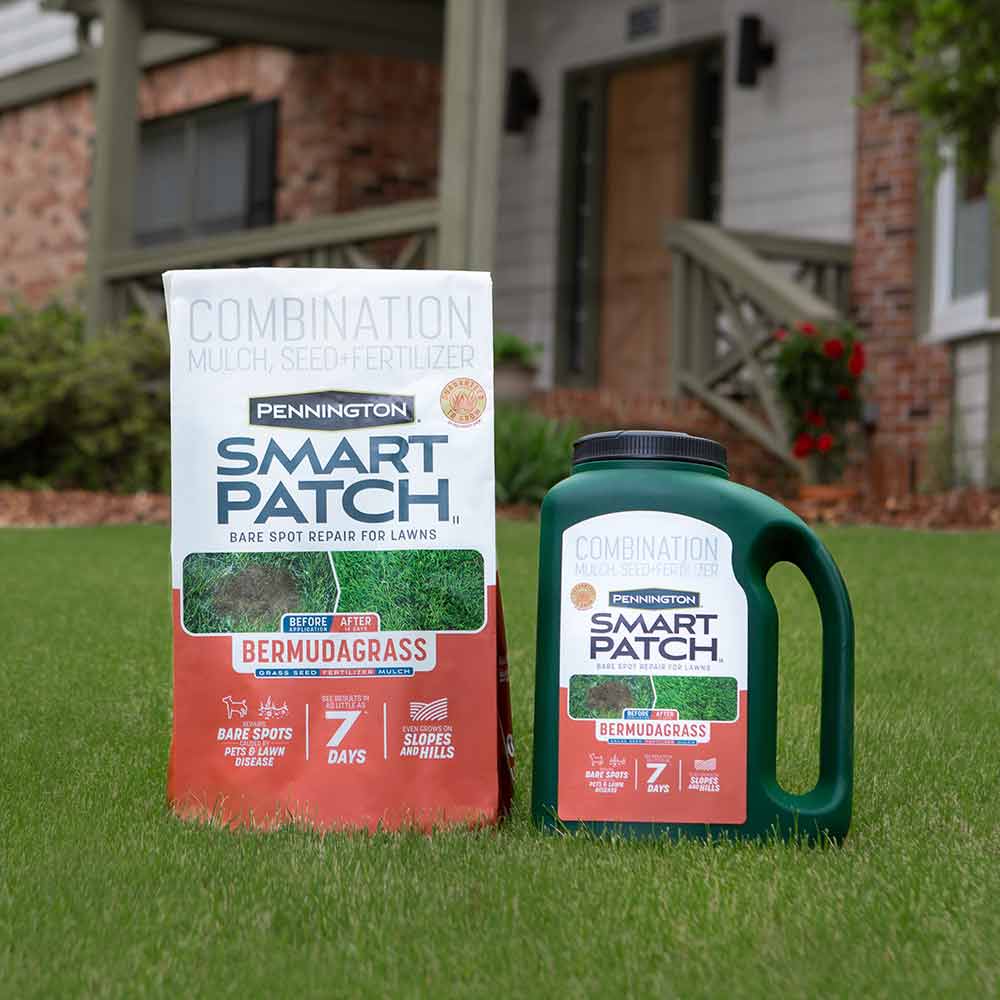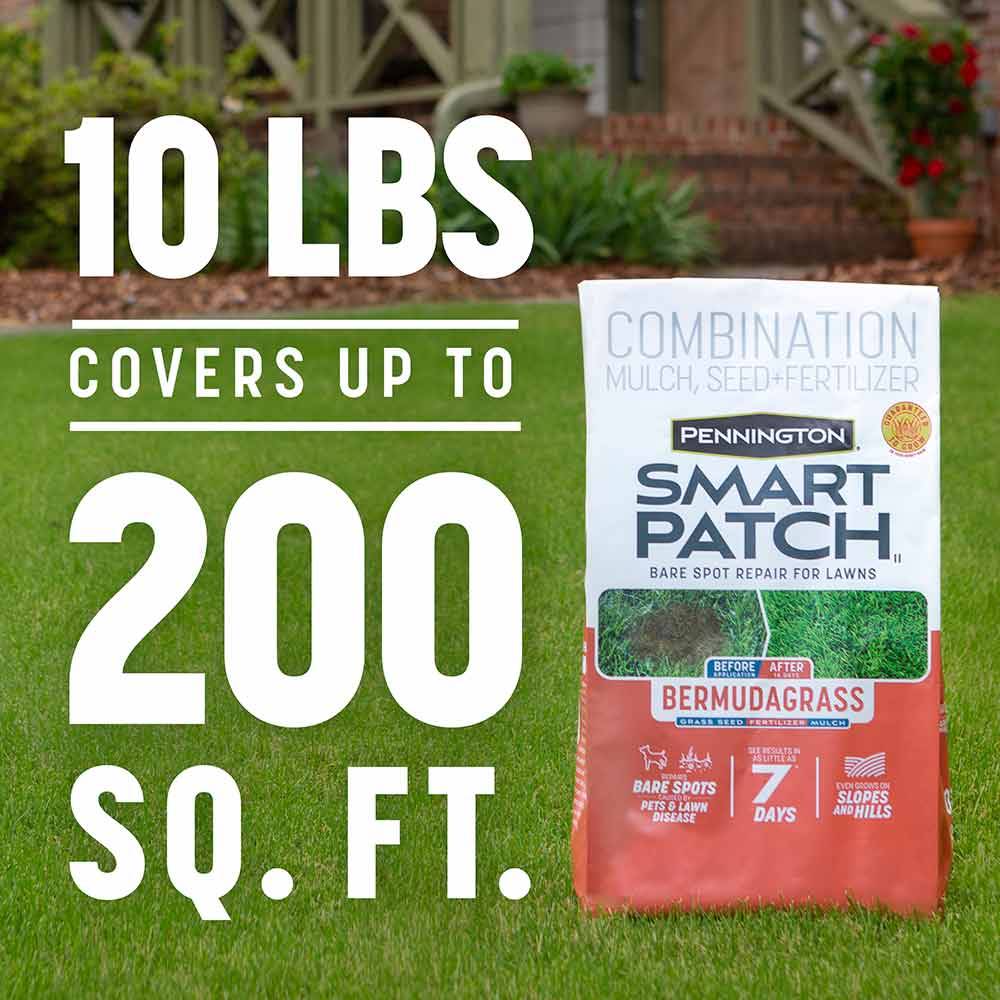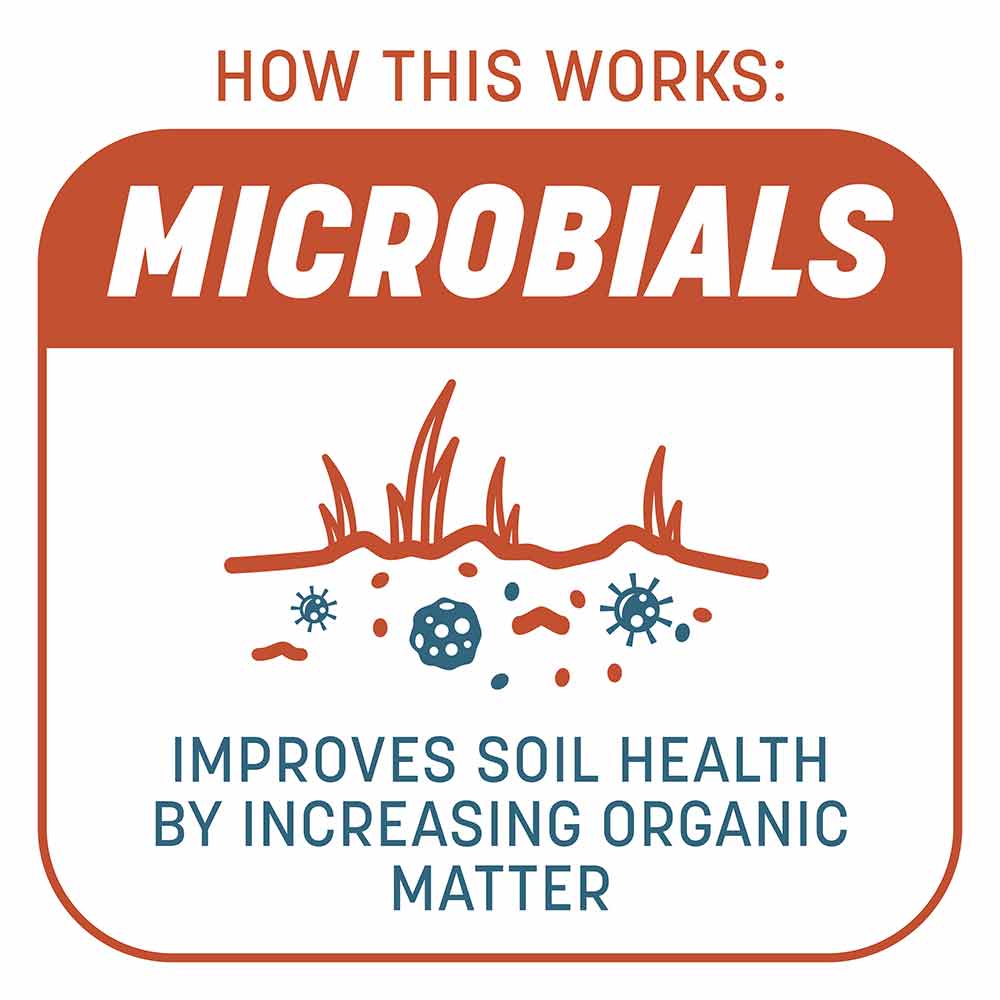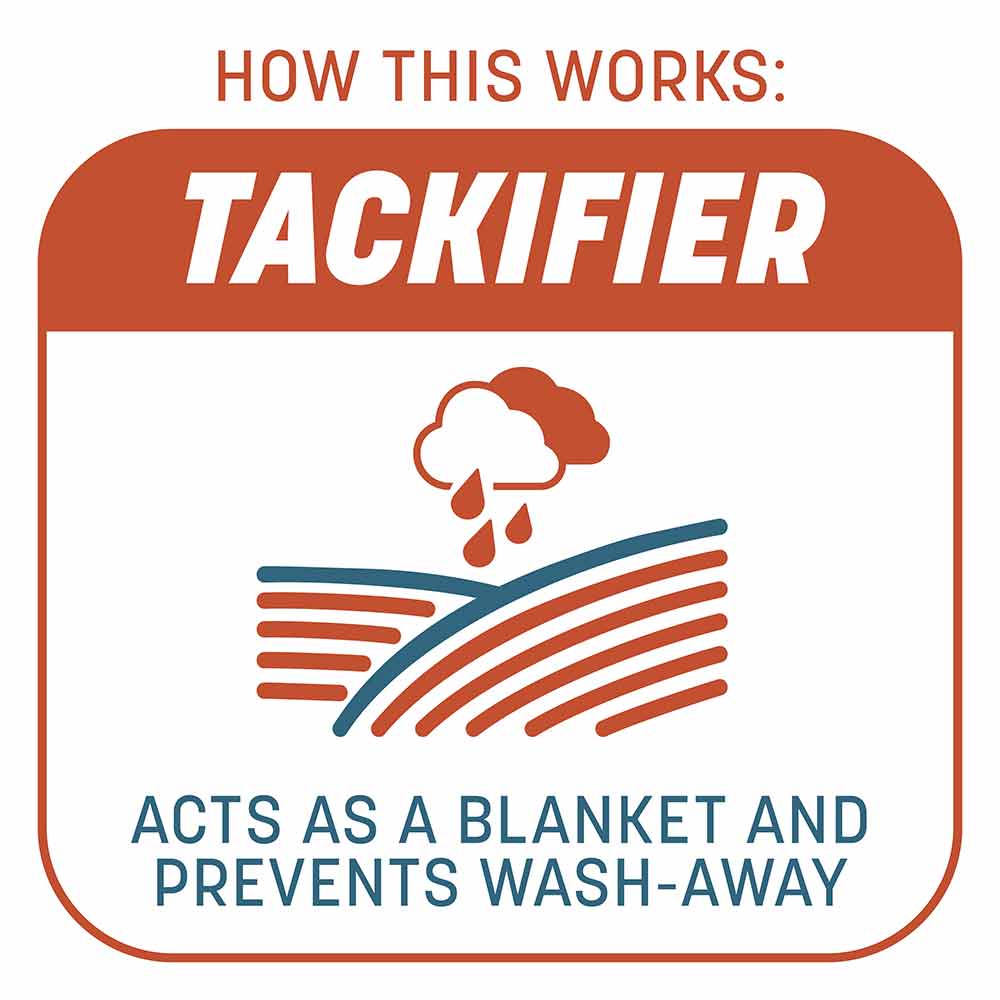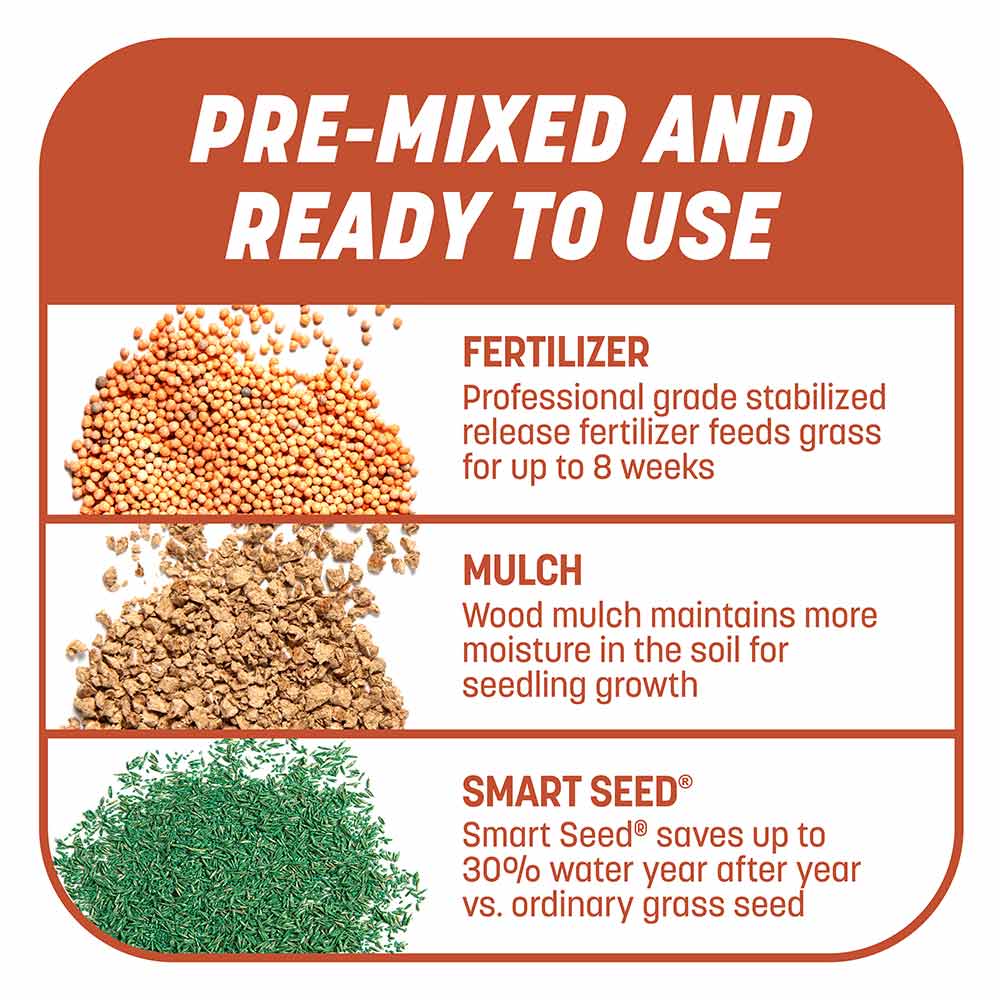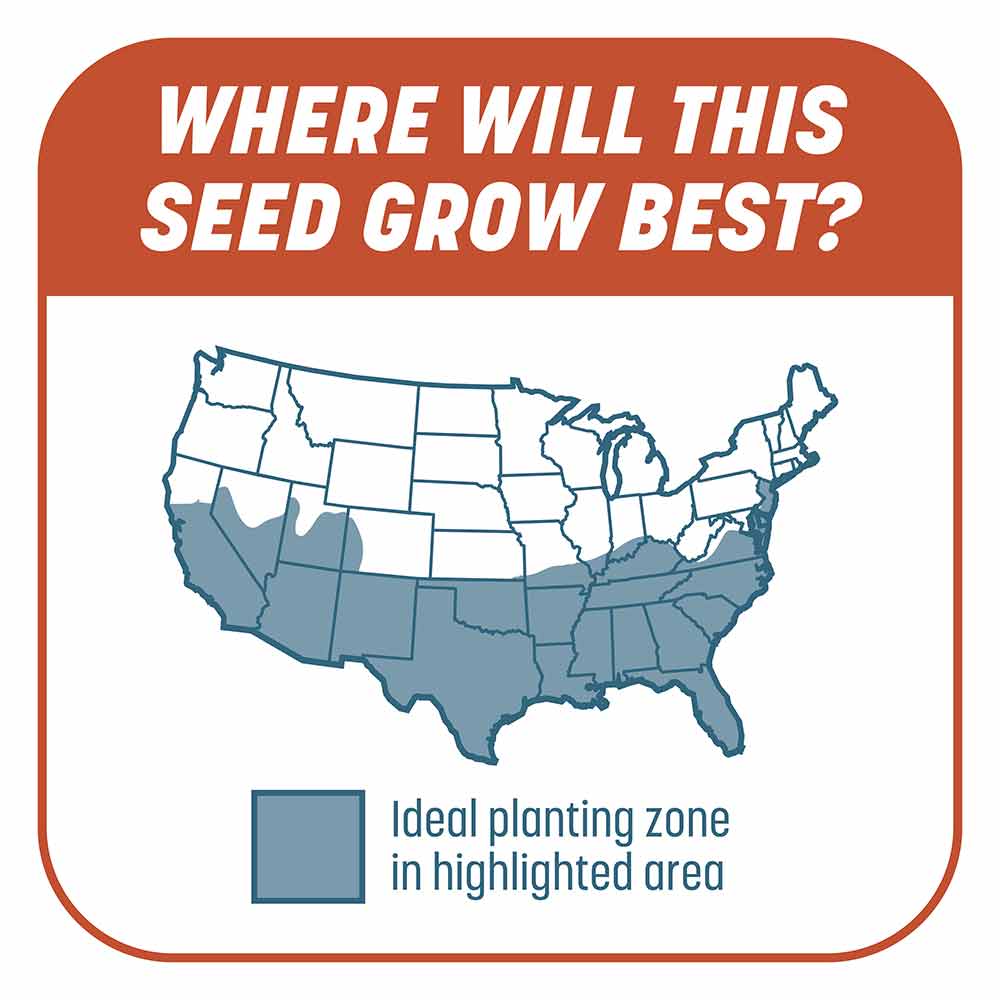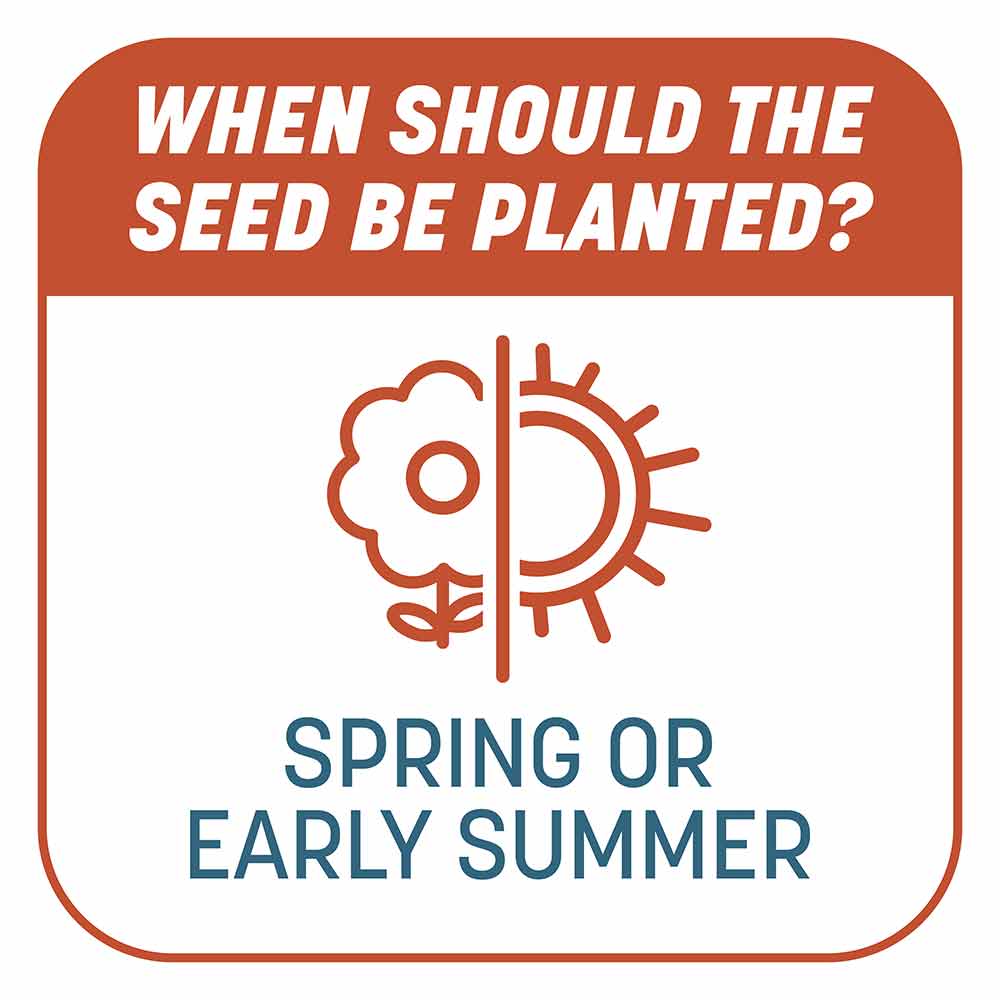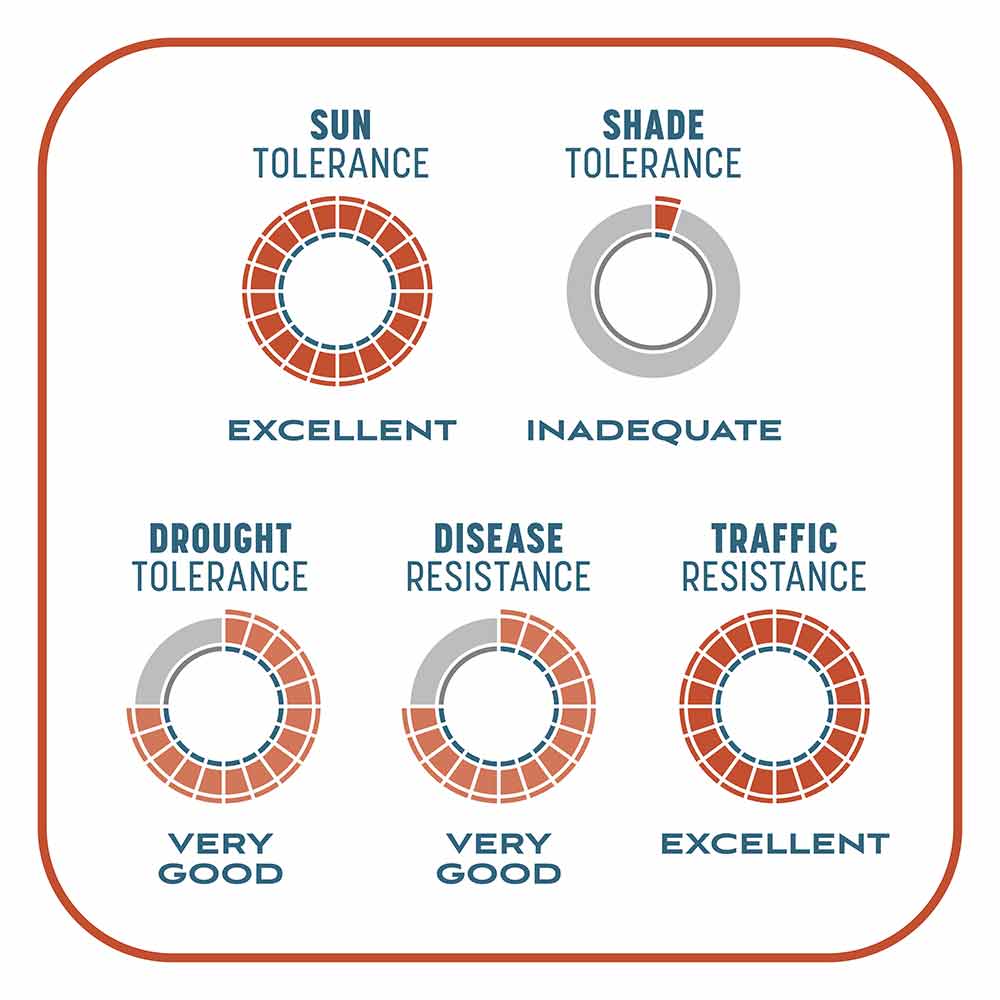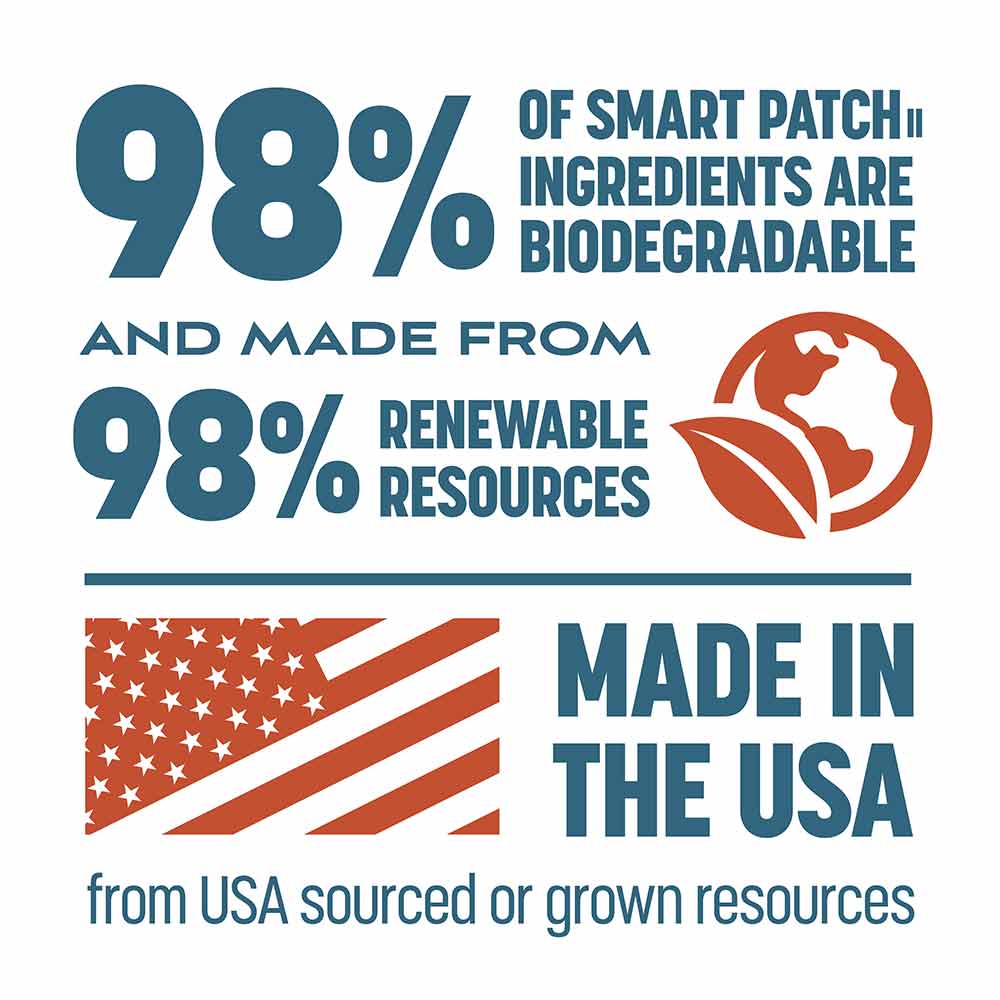 Pennington Smart Patch Bermudagrass Mix
With Pennington Smart Patch, you don't need to know why your lawn has thin, bare or brown spots. Smart Patch eliminates the guesswork and frustration of lawn repairs. This product has everything you need to fix bare spots, neutralize soil and disease problems, and grow thick, lush, water-conserving grass - even on slopes and hills. Pet damage and urine spots? No problem. Lawn disease and poor soil conditions? That's covered, too. With Smart Patch, you'll see quick results you can rely on. It's the smart choice for lawn repairs.
Smart Patch Bermudagrass Mix is everything your lawn needs and more. This dynamic seeding mixture contains microbials to fight and prevent lawn disease, Chewings fescue that is guaranteed to produce quick results, and a water-soluble tackifier that acts as a blanket for your seed, even protecting it against the rain on slopes and hills.
Our Smart Patch seeding mixture is drought tolerant and contains just the right amount of fertilizer to help your lawn succeed, along with mulch that turns a lighter color when dry - notifying you that its time to water again. Plant this grass seed mix in the spring or early summer and begin to see growth in as little as 7 days and full results as soon as 22 days. For optimum coverage, use 1 lb per 4 square feet. For extended coverage use 1 lb per 20 square feet.
Daily Light Required: 8+ Hours of Sun
Sun Tolerance: Excellent
Shade Tolerance: Inadequate
Grass Texture: Moderately Fine
Drought Tolerance: Very Good
Disease Resistance: Very Good
Traffic Tolerance: Excellent
Planting Zones: B, H, I, J, K, L, M
Recommended Planting Dates: Spring or Early Summer
Planting Rates:
Optimum Rate: 1 lb / 4 sq ft
Extended Coverage: 1 lb / 20 sq ft
Planting Depth: No more than 1/4"
Germination: 7-22 days
Mowing Height: 1" - 1 1/2"
Planting Zones: B, H, I, J, K, L, M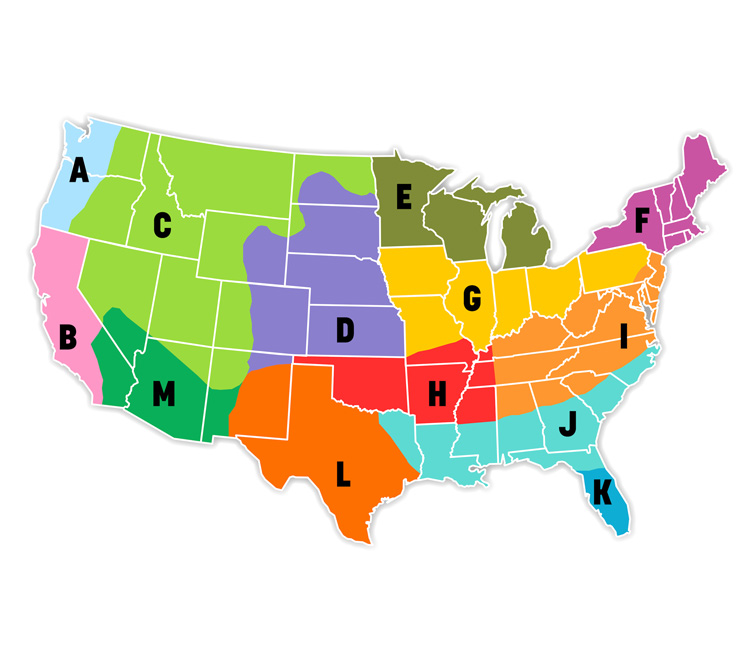 3 Simple Steps to Make Your Lawn Whole Again
Step 1: Prepare
Remove debris, then rake the soil to loosen and smooth the top layer.
Step 2: Apply
Spread mix according to your need. The optimum spreading rate for bare spots is 1 lb / 4 sq ft. For extended coverage, spread at a rate of 1 lb / 20 sq ft.
Step 3: Water
Keep the mixture moist until grass is at least 1" tall. The mulch turns a lighter color when it's dry indicating it's time to water again.