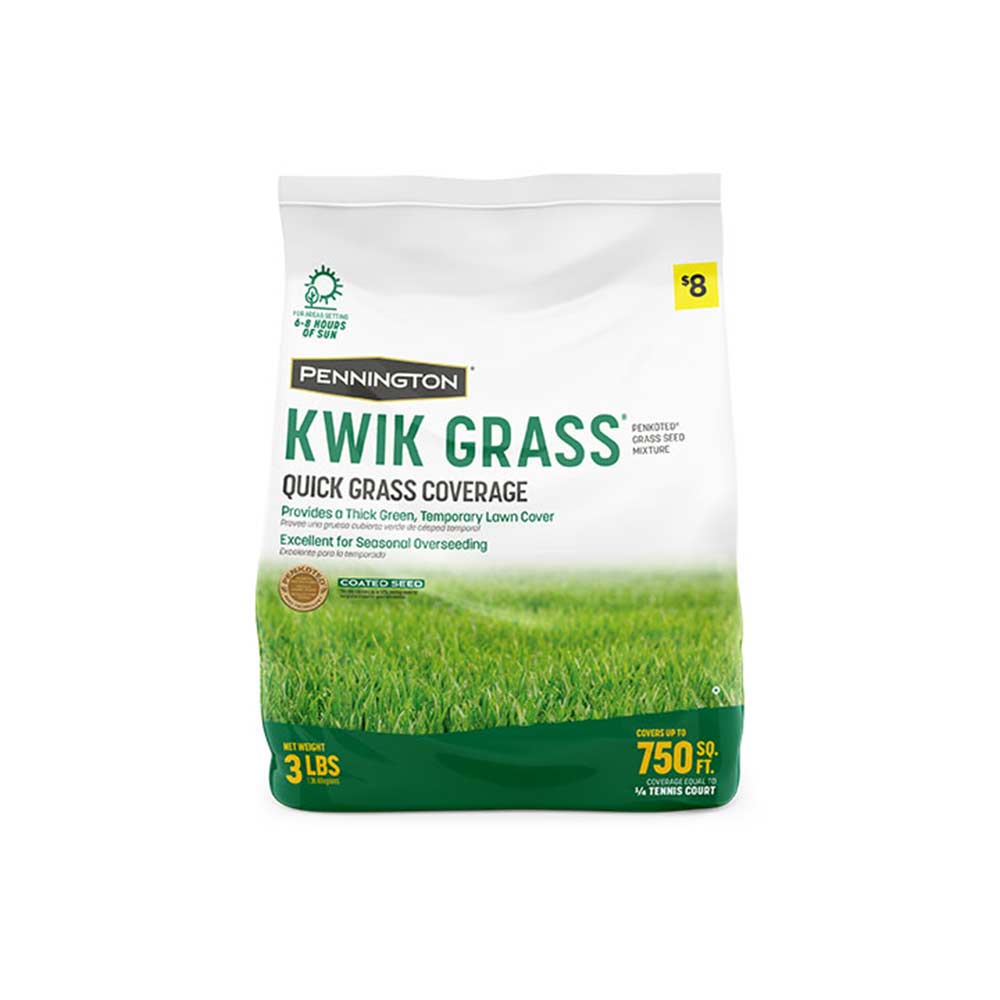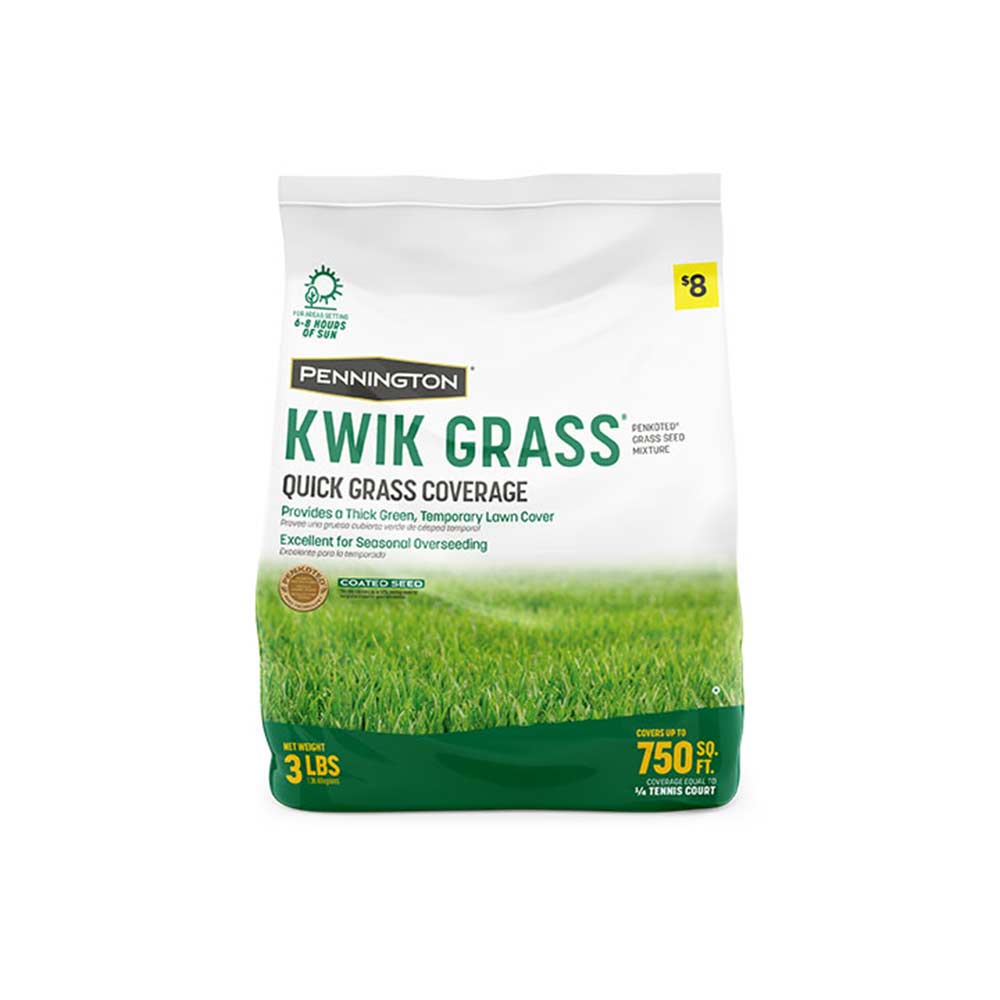 Pennington Kwik Grass Mixture
Get fast coverage and quick, temporary color with Pennington Kwik Grass Penkoted grass seed mixture. Ideal for areas with partial shade to full sun, this mix of fast-germinating, cool-season grasses establishes quickly to bring your seeding project rapid color, stability and short-term erosion control. The result is a thick, medium green lawn that provides temporary coverage and color for a single season.
Provides a thick, green, temporary lawn cover
Excellent for seasonal overseeding
For use in full sun to partly shaded areas
Penkoted for seedling protection
Sun Tolerance: High in fall, winter & spring. Low in summer
Drought Tolerance: Moderate
Disease Resistance: Good
Traffic Tolerance: Moderate
Planting Zones: A - M
Recommended Planting Dates: Early Spring or Early Fall
Planting Rates:
Bare Spots/New Grass: 12 lbs./1,000 sq. ft.
Overseeding/Thin Areas: 4 lbs./1,000 sq. ft
Planting Depth: 1/4"
Germination: 7-10 days
Mowing Height: 1"
Planting Zones: A - M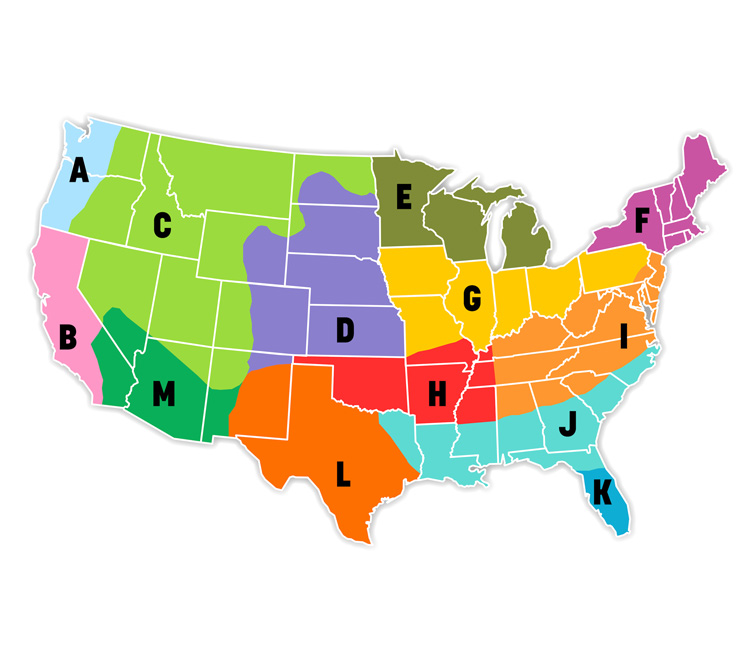 Prepare
Bare Spots / New Grass: Remove debris, then rake the soil to loosen and smooth the top layer. Overseeding: Same instructions as above but start by mowing existing grass as short as possible.
Apply
Spread the seed evenly using a drop, rotary or hand-held spreader according to the settings below. Lay down a starter fertilizer to help the seedlings grow healthy and strong. Rake gently to work your seed & fertilizer into the soil.
Water
The most important step! Keep the soil moist! Water daily (twice a day if you have to) until grass sprouts and reaches about 3" tall.
Additional Care Tips
Once your grass is 1/3 taller than the recommended mowing height you may being mowing it. Avoid removing more than 1/3 of the total grass blade length at any single mowing to keep your grass thick and healthy. Increase your mowing height in the summer months to reduce grass stress.