Best Soil for Indoor Plants and Outdoor Potted Plants
When you bring a new plant into your home, you want to provide it with the very best environment for health and growth. Conditions such as light, temperature and humidity all have an impact, but one very important factor is often overlooked: soil.
The soil you choose for your indoor and outdoor potted plants can determine whether your plant stays healthy and beautiful or not. These simple insights into how to choose the best potting soil for plants can help you and your plants thrive: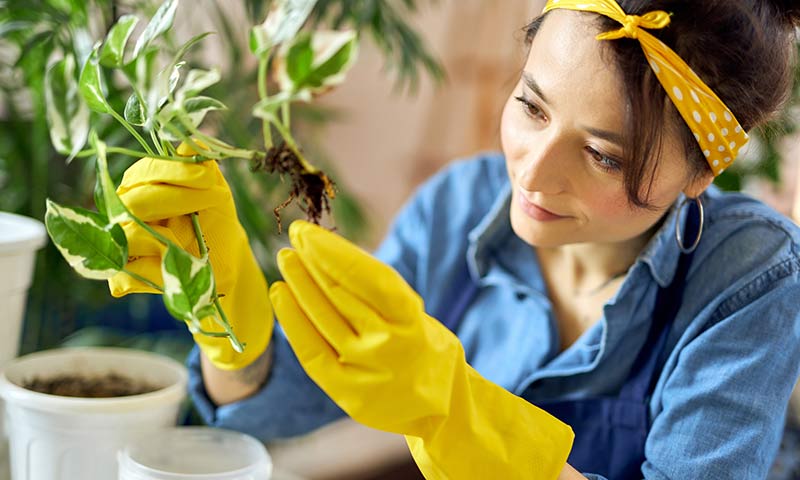 Outdoor container plants can dry out quickly, so consistent soil moisture is especially important.
The soil around the roots of your houseplants and outdoor container plants does a lot more than hold your plants upright. Like people, plants need essential nutrients to survive. In the wild, Mother Nature takes care of most of that through wholesome, living soil. In your home, plants depend on you — and your potting soil — for nutrients they need.
It shouldn't surprise you that all potting soil mixes aren't created equal. If someone tells you something different, don't listen — especially if they call it dirt. Choose poorly and plants may struggle to use the nutrients around their roots, including what you add with plant foods.
Good soil goes beyond supplying basic plant requirements. The best kind takes its cues from nature. It's full of life and beneficial microorganisms that improve soil and help plants. Rich organic matter in improves soil structure. And better soil structure means plant roots get the air, water and nutrients they need.
It's up to you. Even in potted indoor or outdoor plants, you can create a living, sustainable soil ecosystem that nurtures your plants and the soil itself. When that happens, your plants are more resilient to stress and less susceptible to pests and disease, all thanks to good soil. And it's easier to achieve than you might think.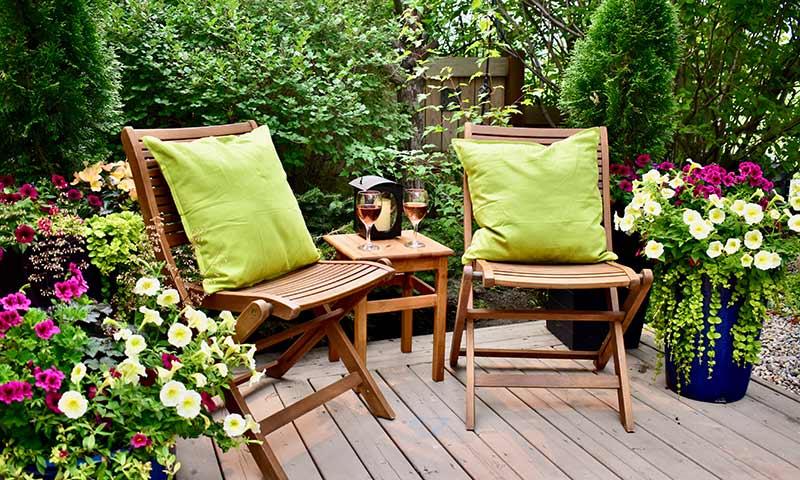 Living soil keeps your outdoor container plants from drying out too fast.
We understand that sorting through potting soil options for container plants gets old fast. The number of products on the market is beyond extensive. But relax — we can help with that. And when you want the best for your plants, it's worth the effort to get it right.
Some potting soil mixes contain treated soil totally devoid of life, and oftentimes there's no clue about its source. By choosing a potting soil mix with active, sustainably sourced, soil-enhancing ingredients, you can do your part for the environment and treat your plants.
With Pennington Rejuvenate Premium All Purpose Potting Soil Mix, you and your plants don't have to settle for the status quo. It's full of good things to help your plants get back to nature and thrive.
Ingredients like nutrient-rich earthworm castings work to revitalize soil, not just sustain it. Castings help improve your soil's structure and enhance moisture retention — and with climate change, that's a must. Castings also improve soil aeration so your roots can breathe, plus they help plant nutrients stay available.
Bio-stimulants in this premium potting soil mix include beneficial microorganisms you and your soil will love. Through mycorrhizae, they colonize plant roots and work like symbiotic root extensions to draw nutrients in, and they make it easier for your plant to take up nutrients, too.
Combined with water-holding crystals, a wetting agent and sustainably sourced peat moss, Pennington Rejuvenate Potting Soil Mix works in harmony with nature, not against it. Your plants get the best from environmentally friendly ingredients chosen with sustainability in mind.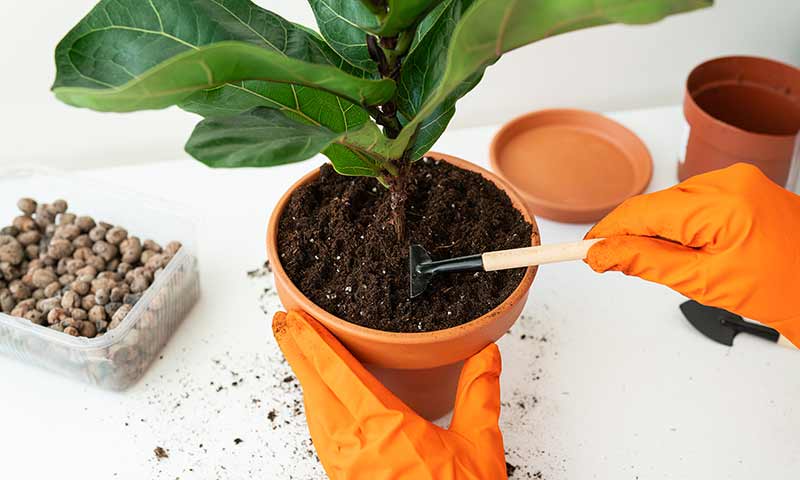 Rejuvenate your plants with fresh, new potting soil and revitalizing nutrients.
Once you've narrowed down your options, take time to choose the right soil mix for the plants you grow. Potting soil mix and garden soil are two different things.
For potted plants, indoors or outdoors, use Pennington Rejuvenate Potting Soil Mix Premium All Purpose. This mix creates the best environment for hearty plant growth in containers. That includes hanging baskets, window boxes and raised beds.
Some plants, like succulents and cactus, prefer dry, coarse soil, but they're the exception. Most houseplants and outdoor container plants, from potted lemon trees to your favorite Monstera, prefer consistent moisture.
With Pennington Rejuvenate Potting Soil Mix, hydration and conservation come easy. You can stop that cycle of too dry or too wet, and make the most of the water you use. Your potted plants will love you for it — especially outdoors, where sun and wind dry pots out fast.
Reserve our Pennington Rejuvenate Natural & Organic Garden Soil Mix for revitalizing your native garden soil and outdoor plants growing in the ground. It's perfect for all your in-ground plantings, like flower beds, vegetable beds, edible landscapes and shrubs.
Soil in containers has its limits. When plants are feeding and flourishing like yours will, nutrients get depleted. So it's up to you to give your plants that added boost and supplement potting soil nutrients with more good food. With Pennington Rejuvenate Plant Foods, you can say hello again to earthworm castings, beneficial microorganisms and humic acids.
The blend of organic and natural ingredients in Pennington Rejuvenate Plant Food All-Purpose 4-4-4 helps nourish your plants from the inside out and strengthens them against stress and drought. With specialty fertilizers like Pennington Rejuvenate Plant Food Citrus & Avocado 5-3-4, you can nurture special plants with the nutrient blends they need most.
One last thing: Before you launch into repotting, make sure you have enough potting soil mix on hand. Pennington Rejuvenate Potting Soil Mix Premium All Purpose comes in 8-quart and 1-cubic-foot bags, so we've got you covered whatever the task. Just compare your pot diameters to the label guidelines. (Hint: An 8-inch-diameter pot needs about 4 quarts of Rejuvenate Potting Soil Mix.)
And never reuse potting soil when you repot those babies — even if you're in a pinch. Old, nutrient-depleted soil can contain pests, disease or high levels of harmful soil salts. You and your plants deserve better than that.
At Pennington, we've been helping people create the yards and gardens of their dreams since 1945. We understand how great it feels to have a piece of earth to call your own — even when it's in a pot indoors. Have a question or a dream to share? We'd love to hear it. We're here to help you learn and grow.
Always read product labels thoroughly and follow instructions.