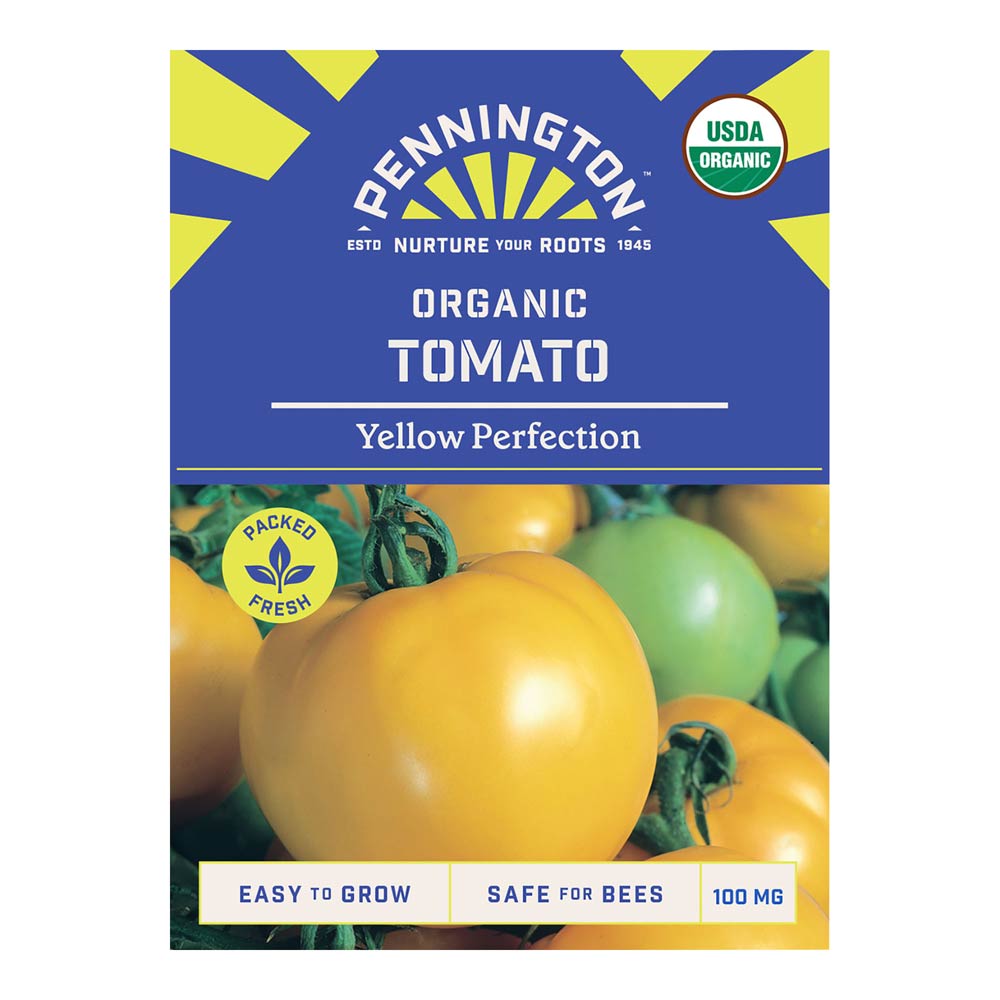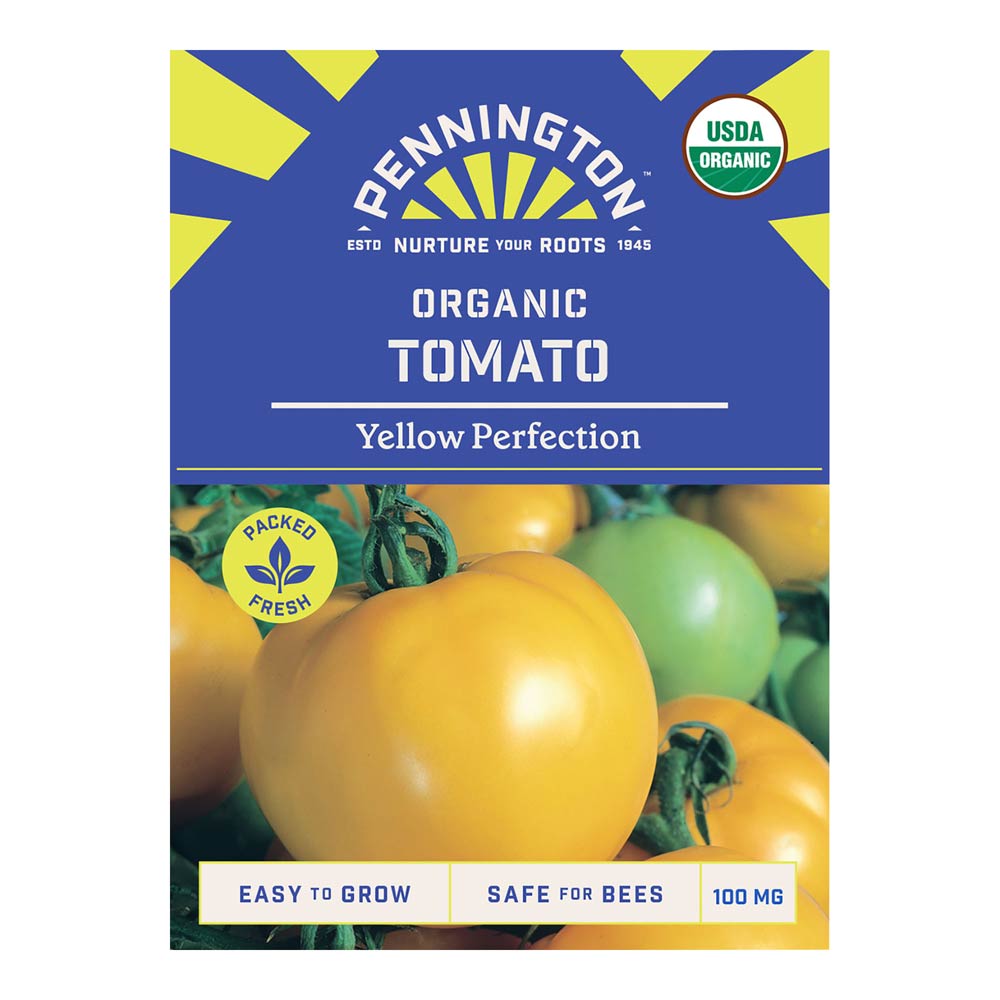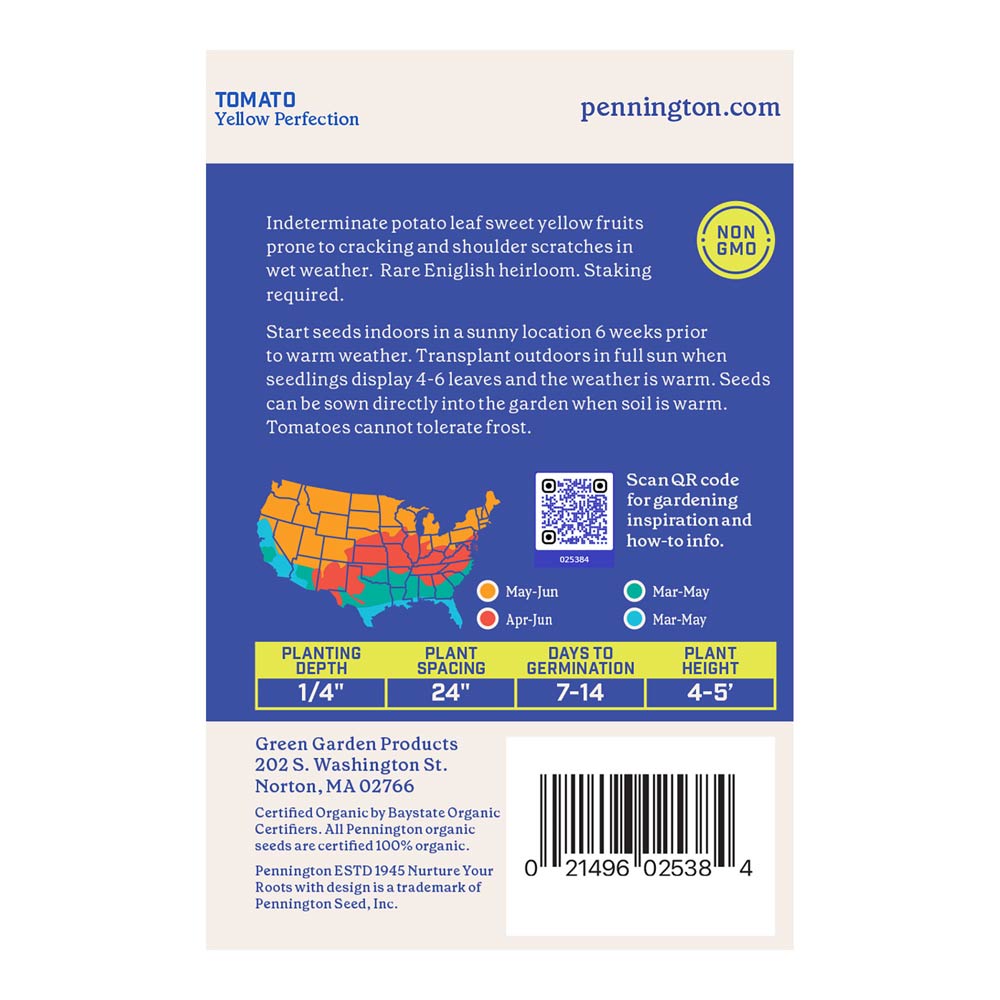 Pennington Organic Yellow Perfection Tomato Seeds
A rare English heirloom, Pennington Organic Yellow Perfection Tomato Seeds yield indeterminate, potato leaf plants that bear sweet yellow fruits. Staking required.
USDA Organic
Rare English heirloom
Indeterminate, potato leaf variety
Sweet, yellow tomato
Staking required
Does not tolerate frost
Easy to grow
Safe for bees
Sunlight requirements: Full Sun
Planting depth: 1/4"
Spacing: 24"
Plant height: 4-5'
Days to germination: 7-14
Days to harvest: 75
Start seeds indoors in a sunny location 6 weeks prior to warm weather. Transplant outdoors in full sun when seedlings display 4 to 6 leaves, and the weather is warm. Seeds can be sown directly into the garden if weather and soil are warm. Tomatoes cannot tolerate frost.