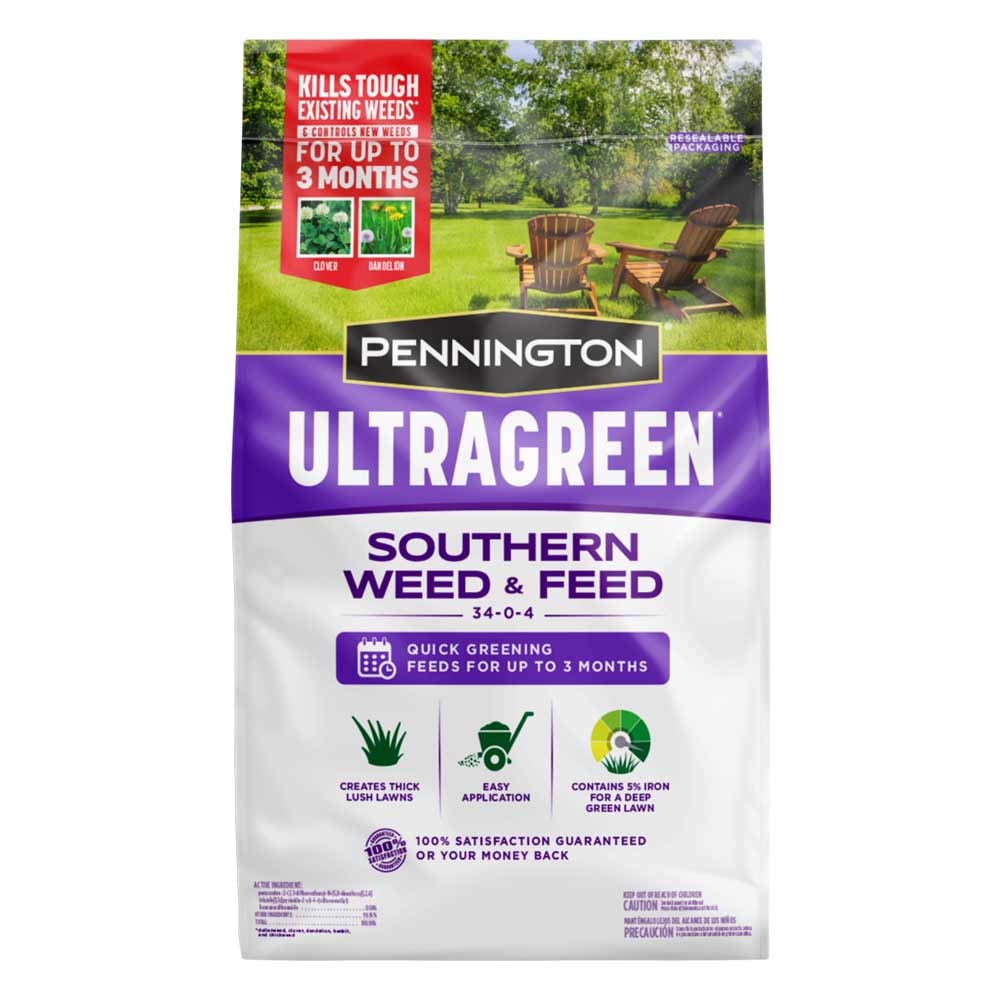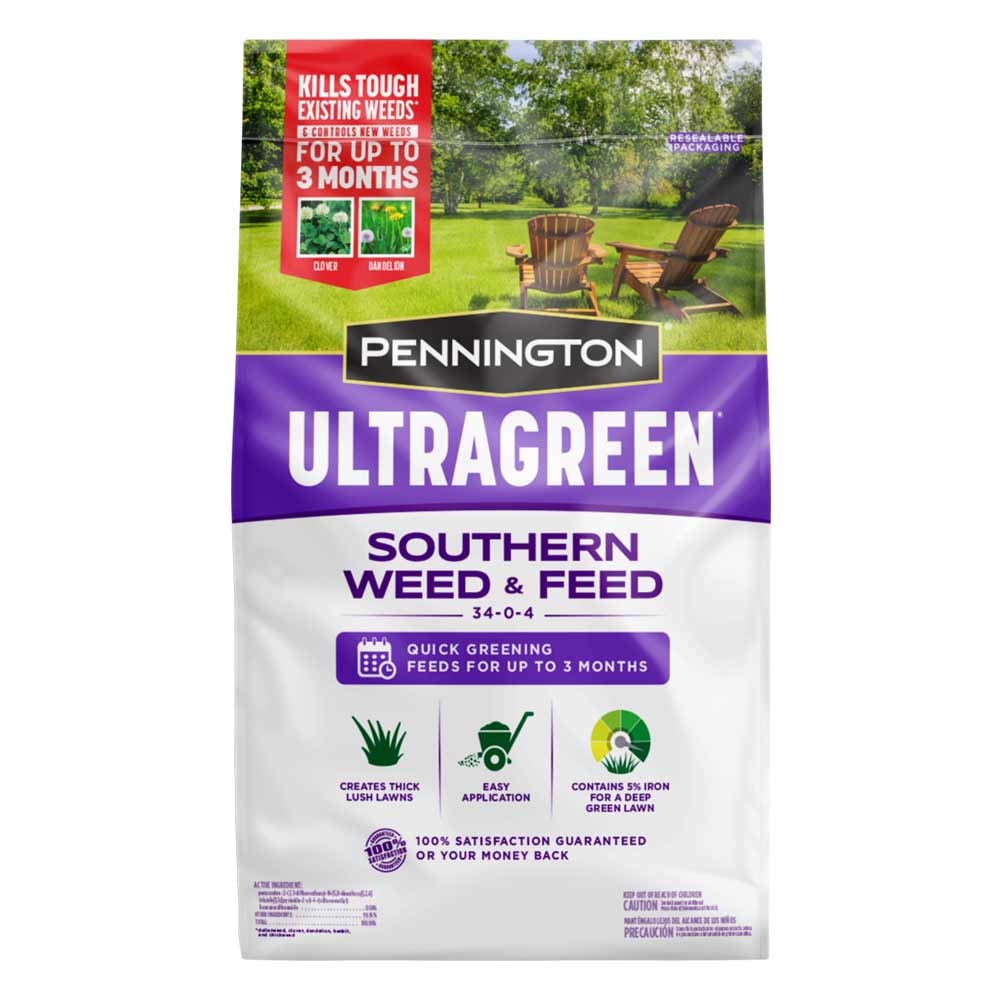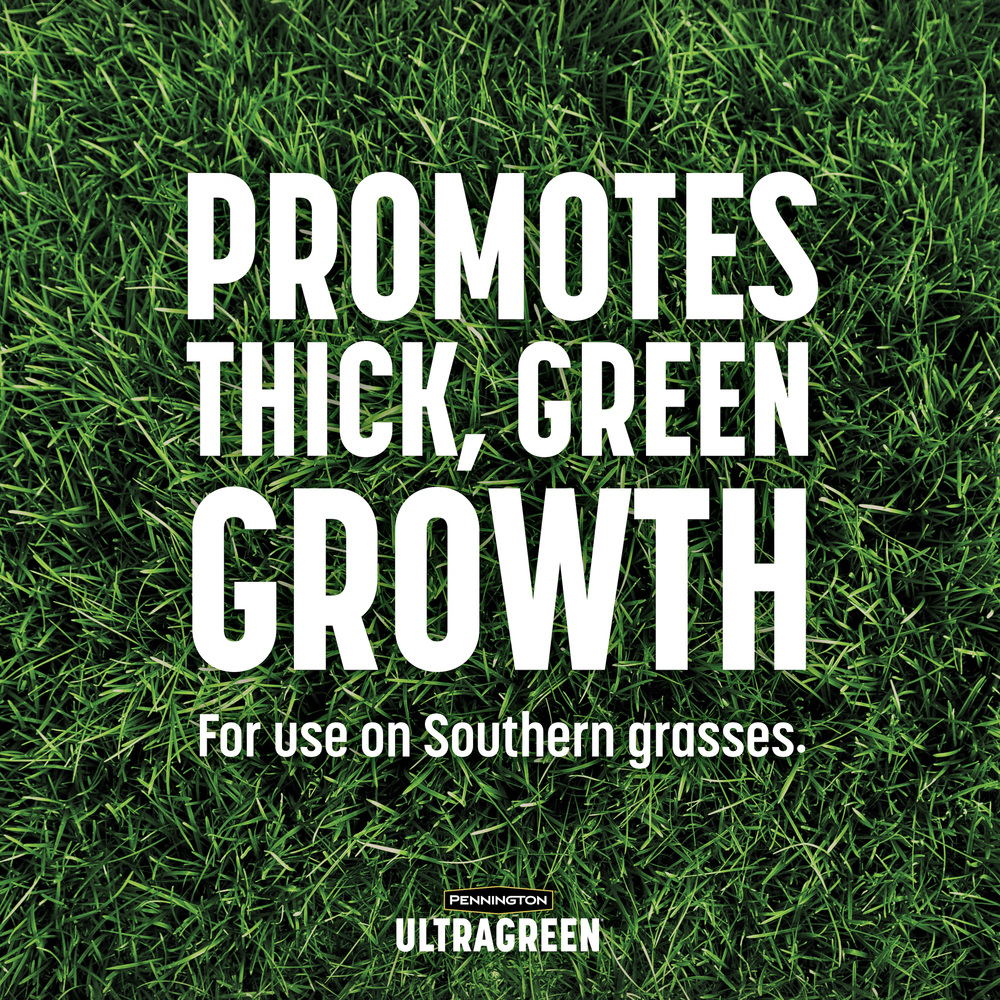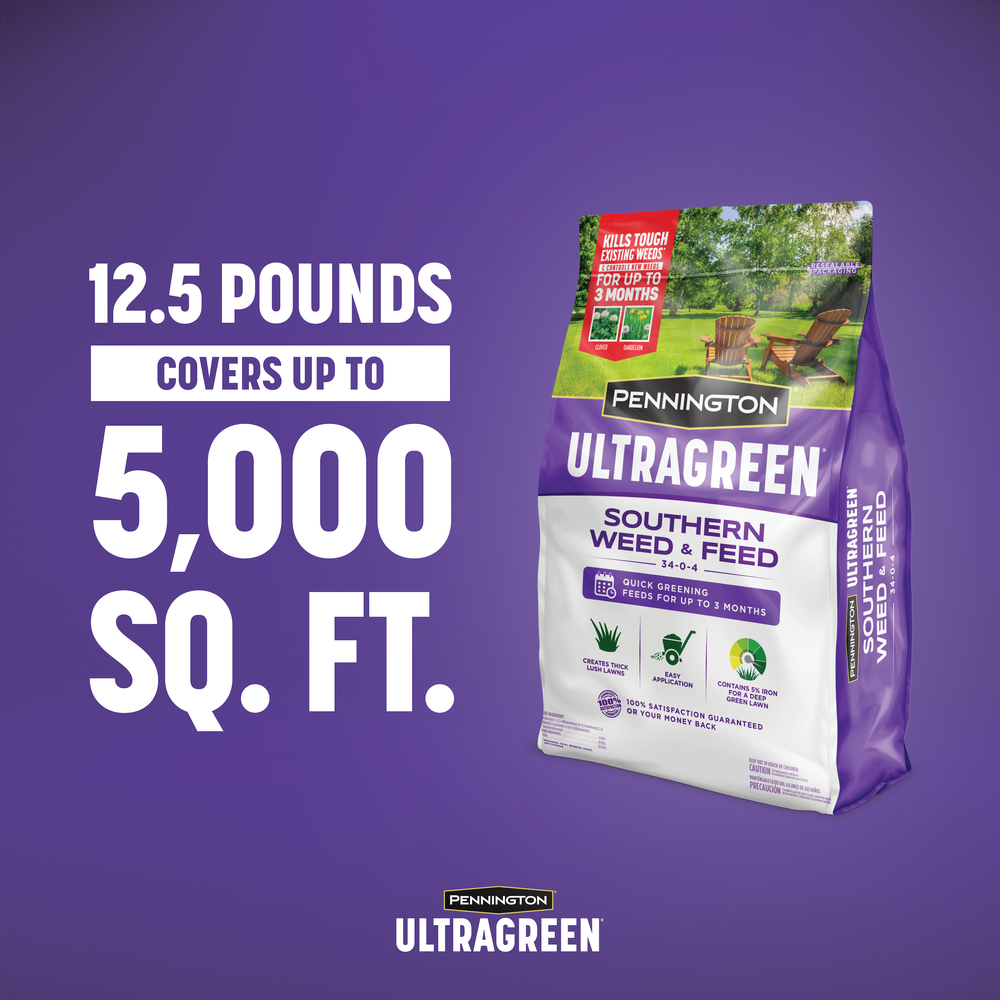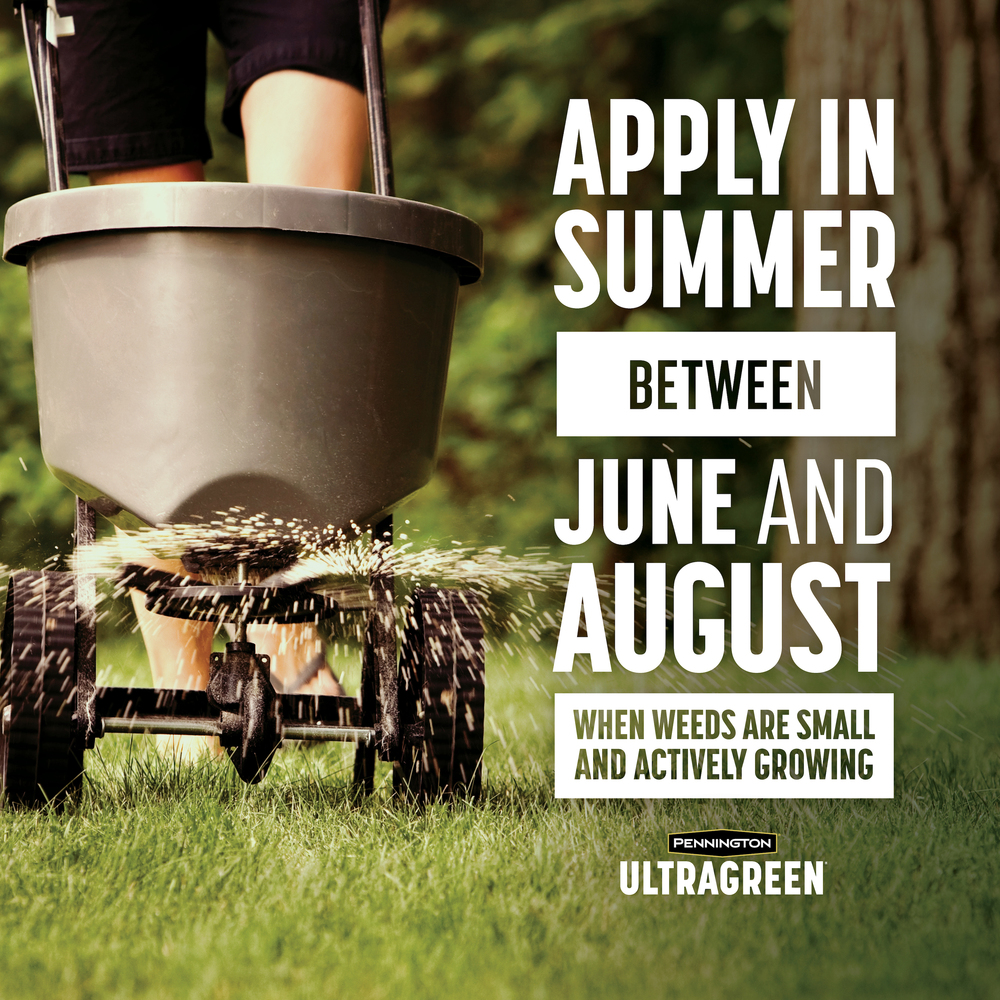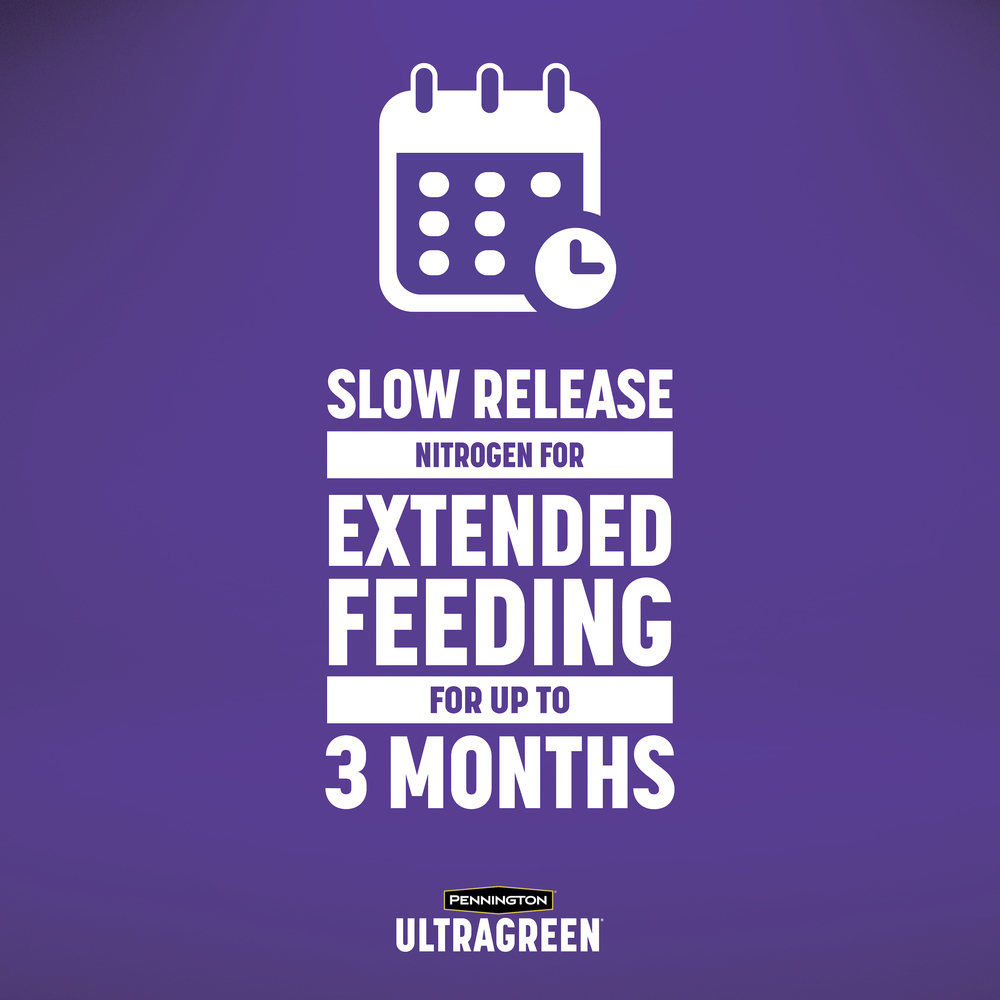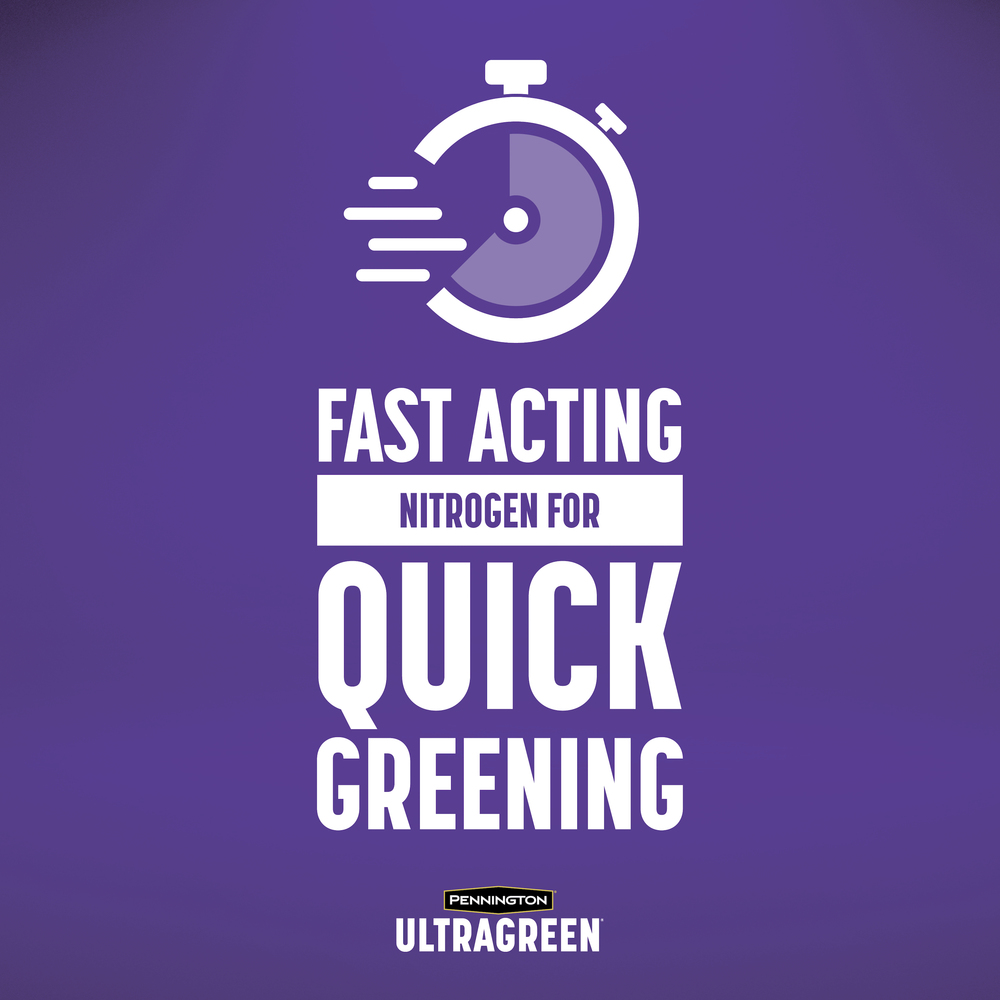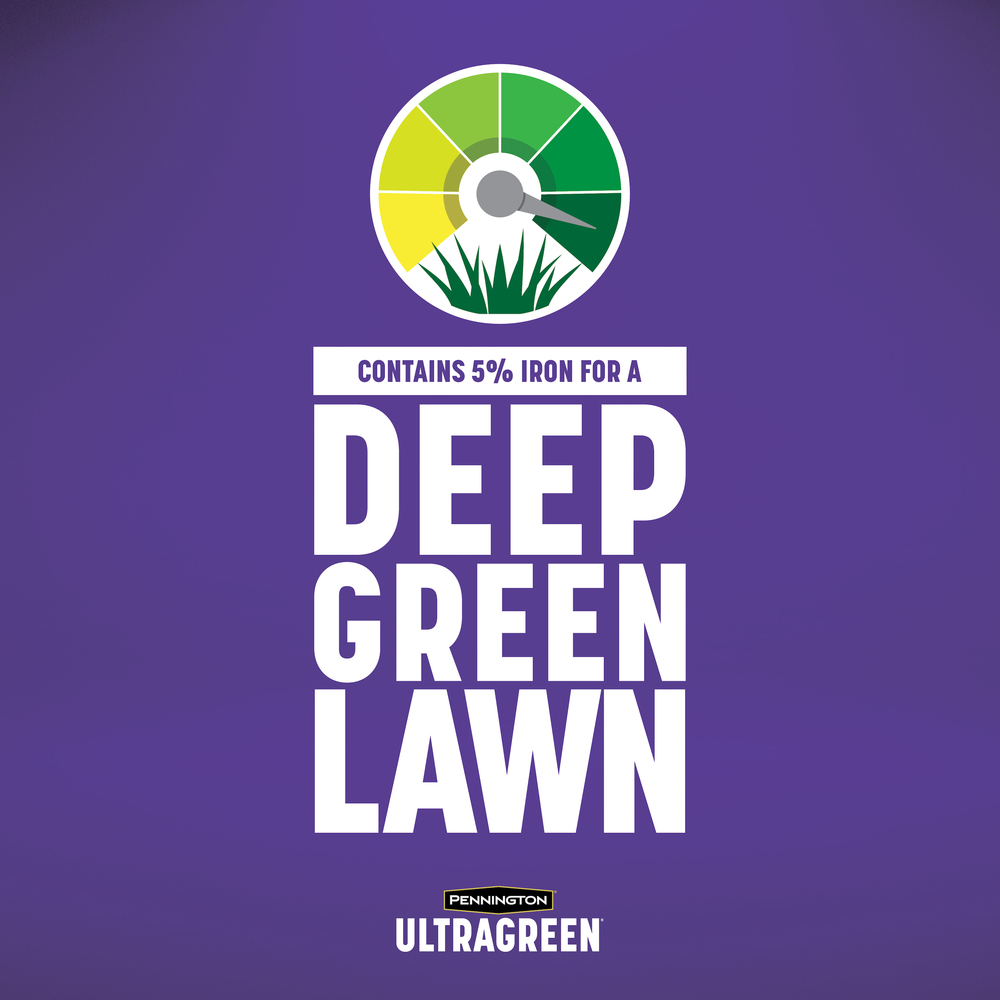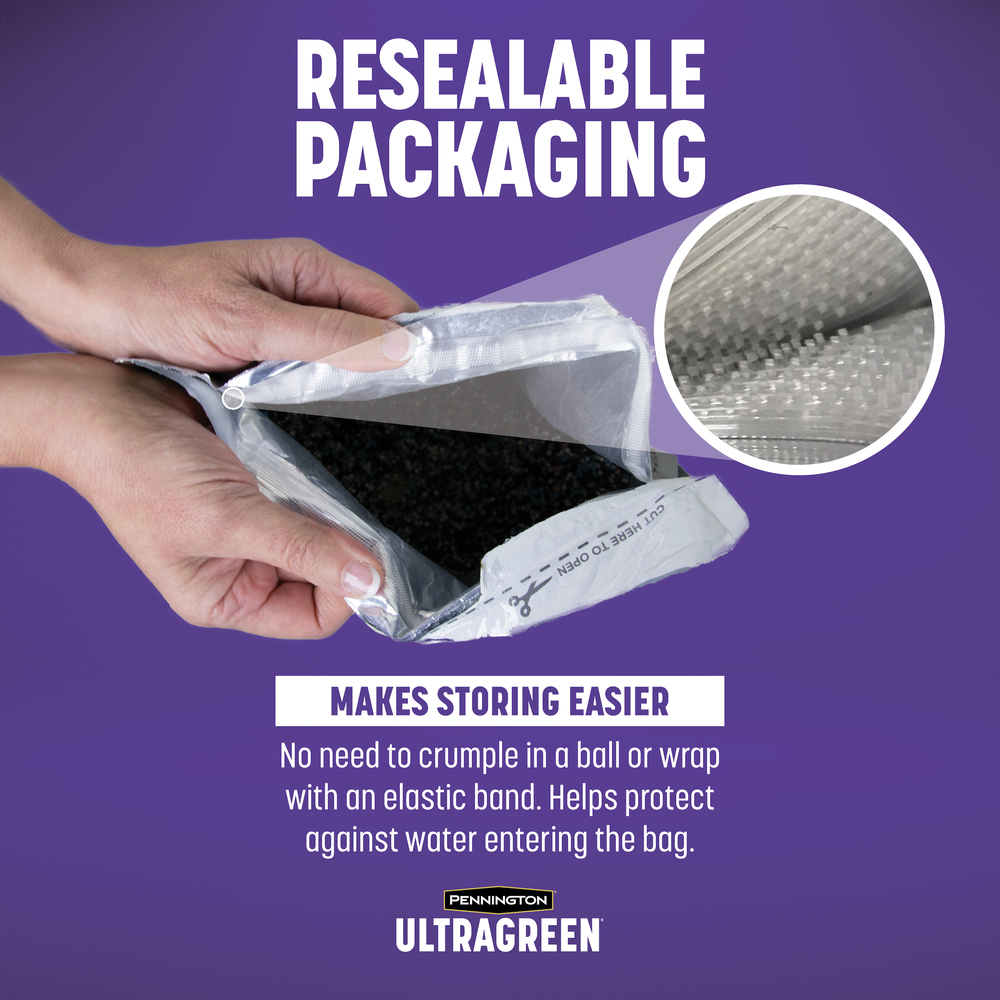 Pennington UltraGreen Southern Weed and Feed 34-0-4
This premium blended fertilizer is packed with essential plant nutrients to give you the thick, green lawn you desire. It has both fast acting nitrogen for quick greening, as well as slow release nitrogen for extended feeding for up to 3 months. With 5% iron, this fertilizer will give you a deep, dark green lawn.
NPK: 34-0-4
Kills tough existing weeds† and controls new ones for up to 3 months
Kills clover, dollar weed, dandelion, henbit & chickweed
For a lush, thick deep green lawn
Quick greening extended feeding for up to 3 months
Creates thick, lush lawns
Easy application
Contains 5% iron for a deep green lawn
22.1% slow release nitrogen
100% satisfaction guaranteed or your money back
Resealable packaging
†Dollarweed, clover, dandelion, henbit, and chickweed
Coverage area:
Works Best On:
How to Use:
To apply this product, use the rate appropriate for the established turfgrass (Cool Season or Warm Season) in your lawn. Possible re-treatment in approximately 30 days may be necessary if turfgrass is heavily overrun with weeds or if adverse low moisture conditions prevail and weeds are in a state of poor growth.
When to Use:
Summer between June and August