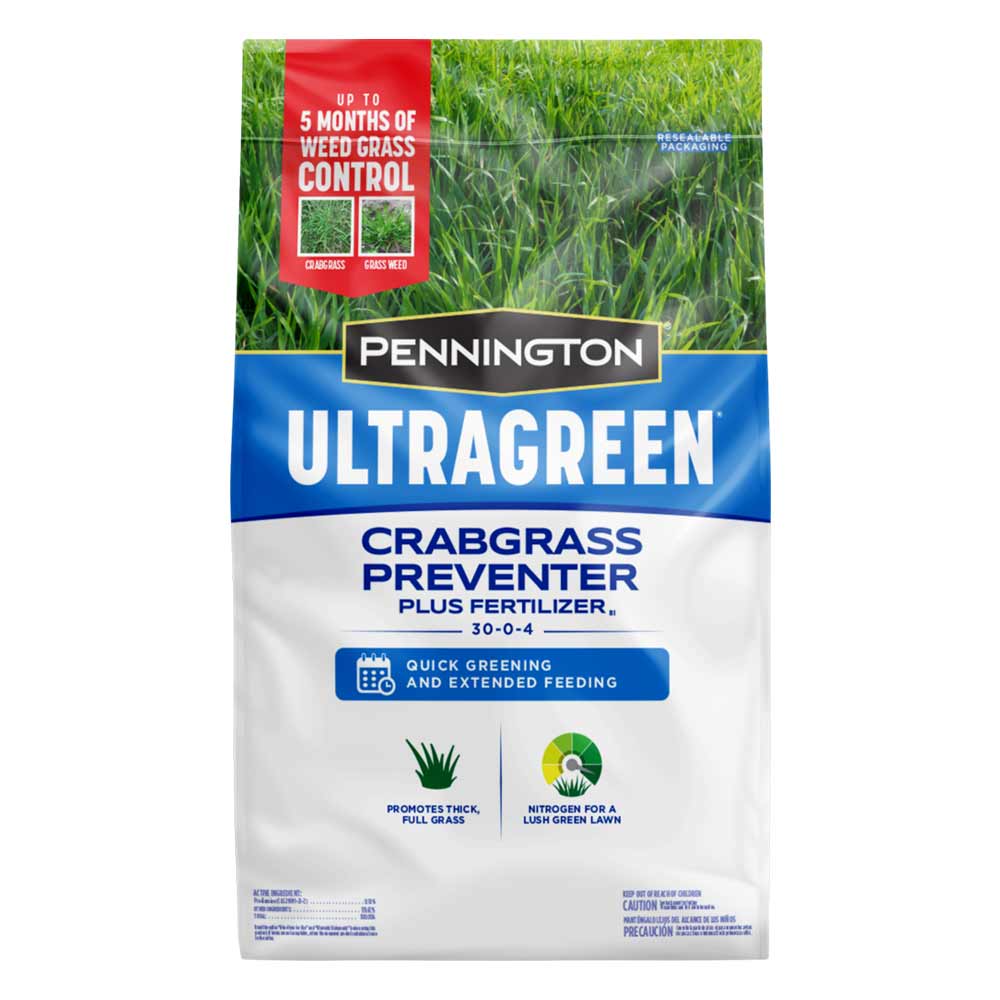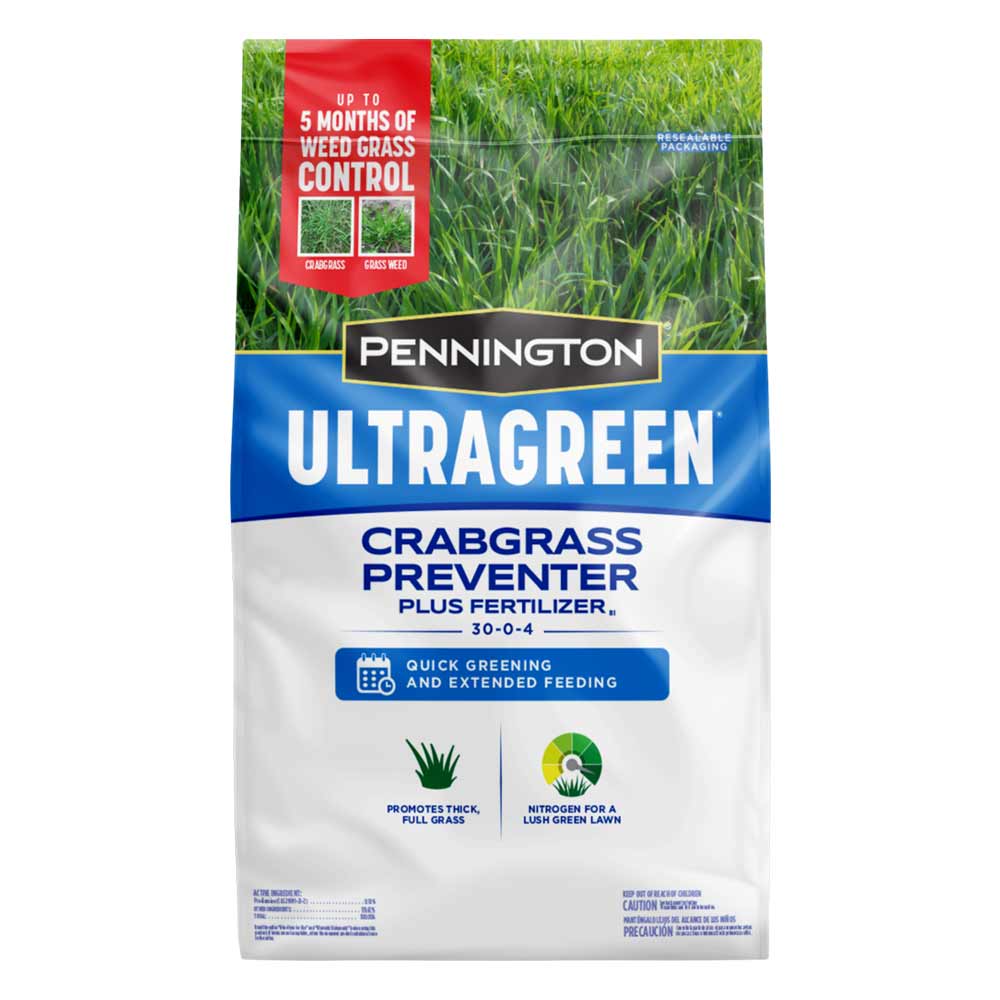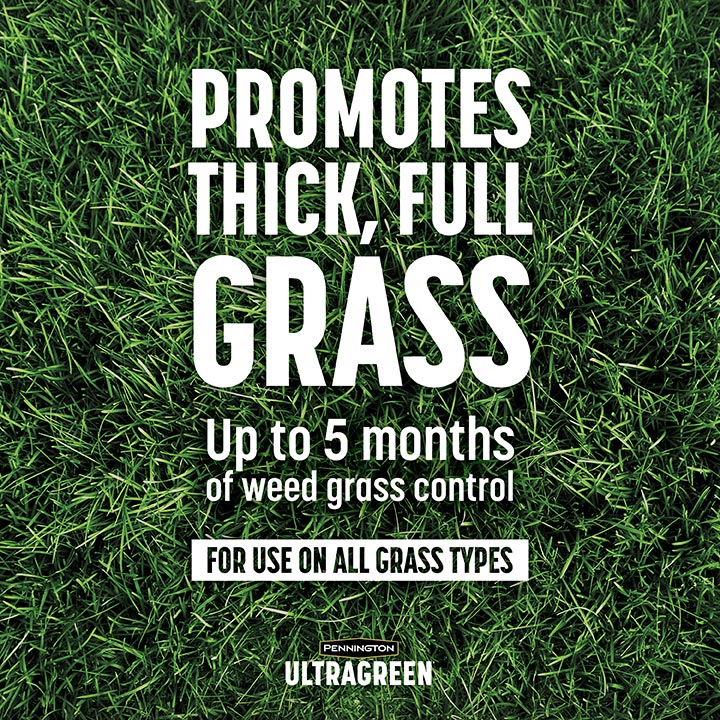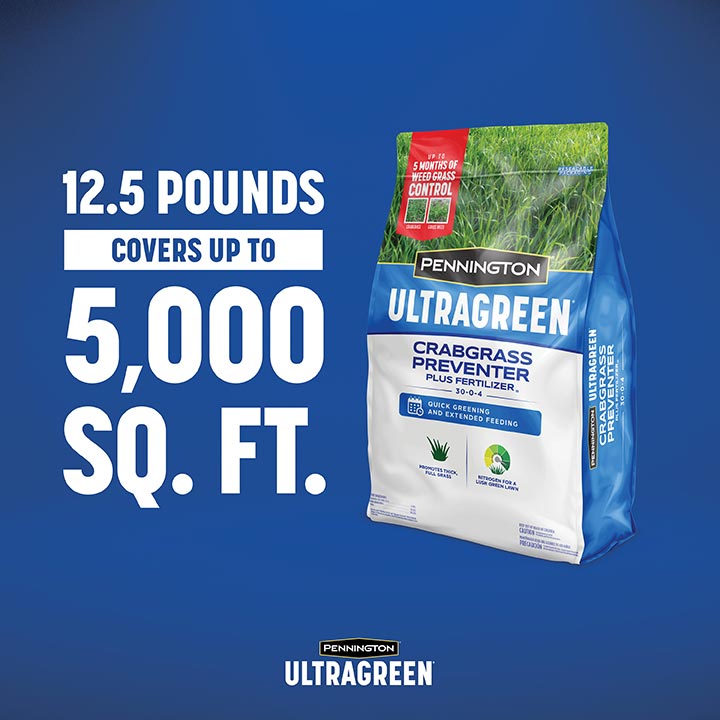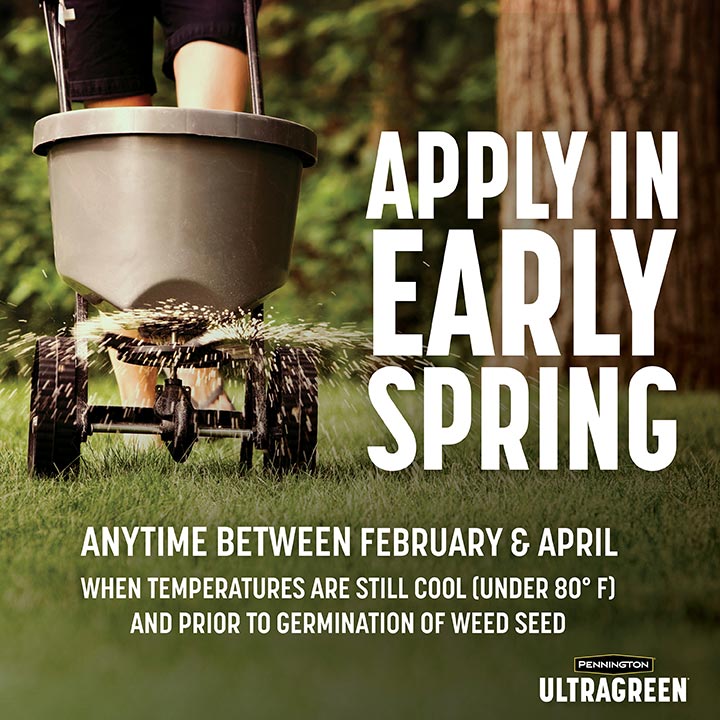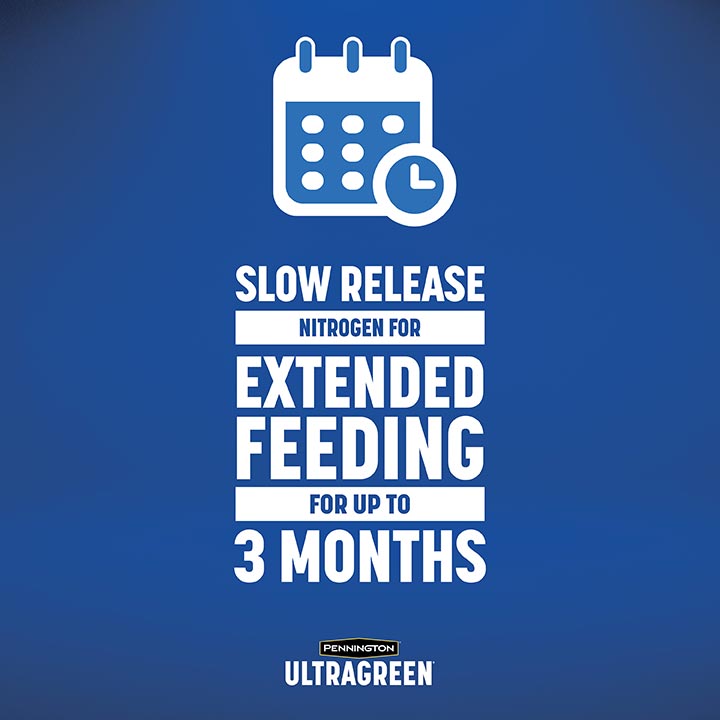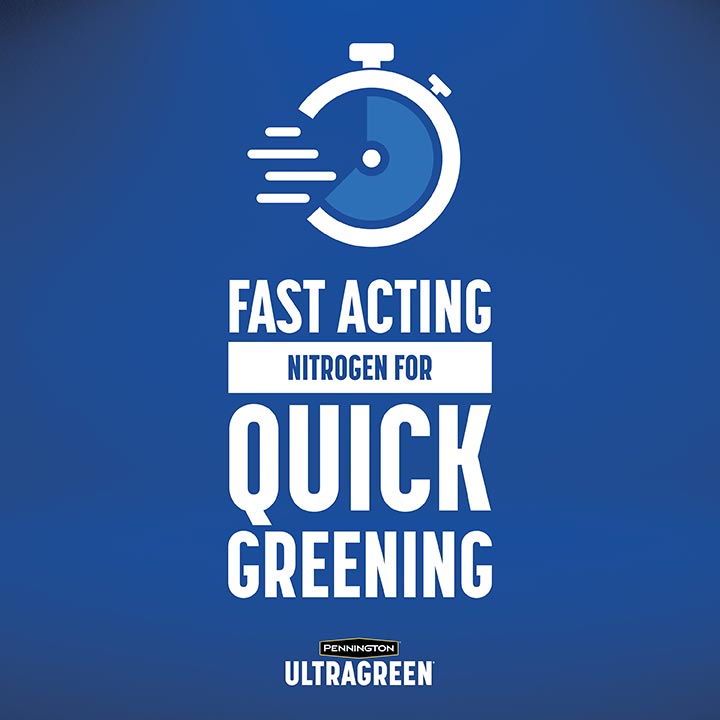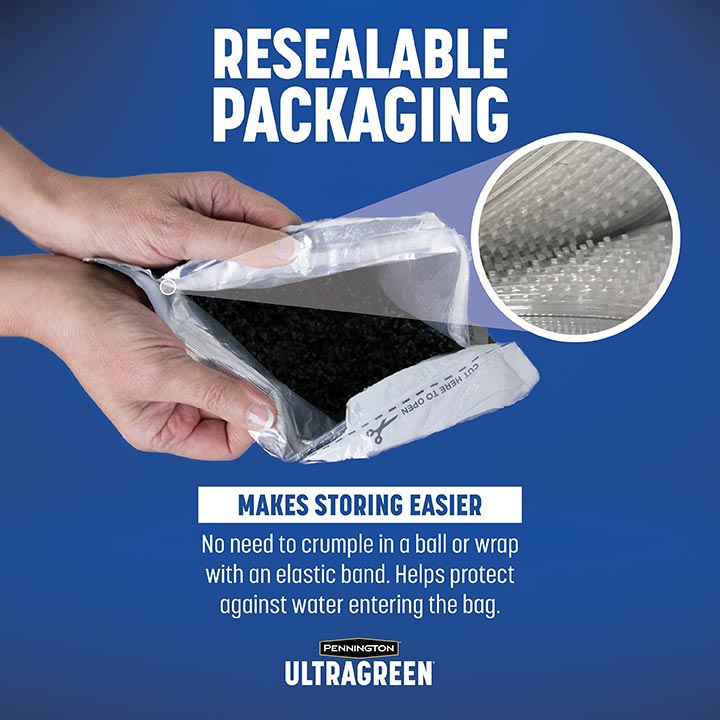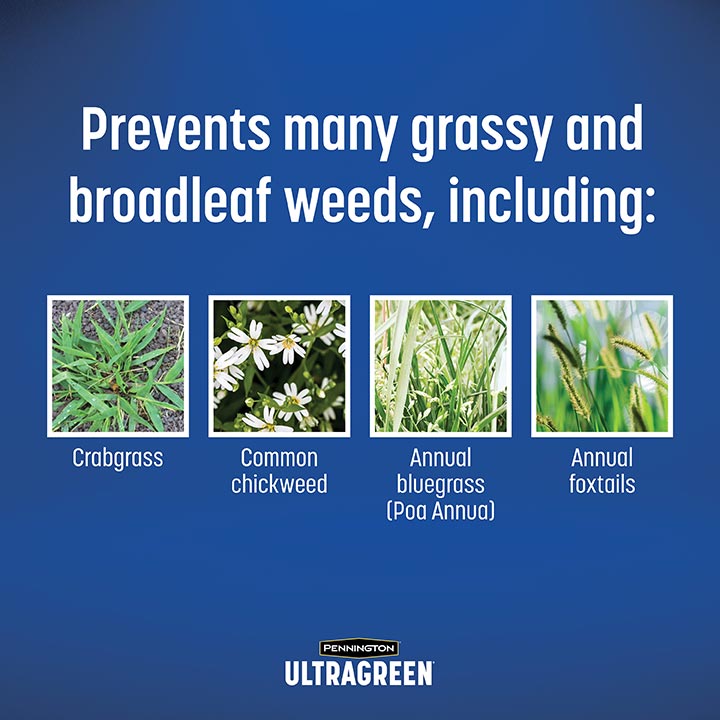 Pennington UltraGreen Crabgrass Preventer Plus Fertilizer III 30-0-4
This premium blended fertilizer is packed with essential plant nutrients to give you the thick, green lawn you desire. It has both fast acting nitrogen for quick greening, as well as slow release nitrogen for extended feeding for up to 3 months. With 5% iron this fertilizer will give you a deep, dark green lawn.
NPK: 30-0-4
prevents crabgrass for up to 5 months
quick greening
extended feeding
promotes thick, full grass
nitrogen for a lush green lawn
10.56% slow release nitrogen
100% satisfaction guaranteed or your money back
resealable packaging
Coverage area:
Works Best On:
How to Use:
WHEN TO APPLY TO ESTABLISHED TURF: This product must be applied prior to germination of weed seed, as it will not control established weeds.
APPLICATION DIRECTIONS: Apply this product uniformly, using a suitable spreader that has been properly calibrated. Most effective weed control will be obtained when this product is activated by at least 0.5 inch of rainfall or irrigation, or with shallow (12 inches) incorporation, prior to weed seed germination and within 14 days after application.
When to Use: